The Bucs are once again highlighting local small businesses in their Spotlight on Small Business, powered by UnitedHealthcare. The program aims to engage business owners in the Tampa Bay, Sarasota and Orlando areas to give them unique experiences and exposure.
If you or someone you know owns a small business, nominate them! All information is on Buccaneers.com/spotlightonsmallbusiness. Once businesses are nominated, they could win prizing from the Buccaneers that includes a multitude of benefits, some of which are new for this year.
· Two tickets and two VIP pregame field passes to a Buccaneers home game, including custom jerseys (NEW)
· Above-the-fold inclusion on the Small Business landing page
· Run-of-site Buccaneers banner ads for approximately one week (NEW)
· Enhanced social media messaging
· Radio advertising (NEW)
· Street Team site visit – including custom football (NEW)
· Digital guide offering ways to best utilize prizing (NEW)
· Private practice or cocktail party event at One Buc Place (NEW)
Past businesses that have been highlighted come from all different industries. One of last year's winners was Snobachi, a specialty ice cream shop in historic Yboy City in Tampa. Snobachi takes real cream and mixes it with your favorite flavors in liquid form. Then, once the ice cream is spread out onto a frozen metal sheet, ice cream makers work it back and forth before rolling sections up and putting them in a cup. It's a concept owner Jonathan Andular got from southeast Asia and brought to Tampa at a time where there was nothing like it in the state. He heard about the Bucs' Spotlight on Small Business through the team's social media accounts.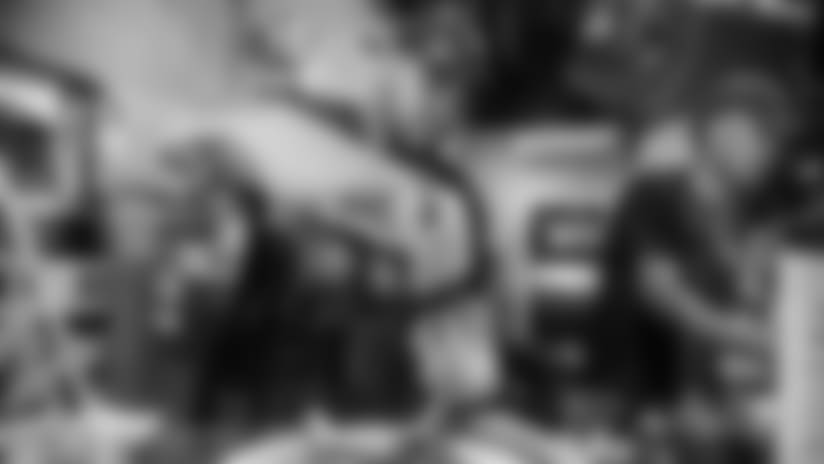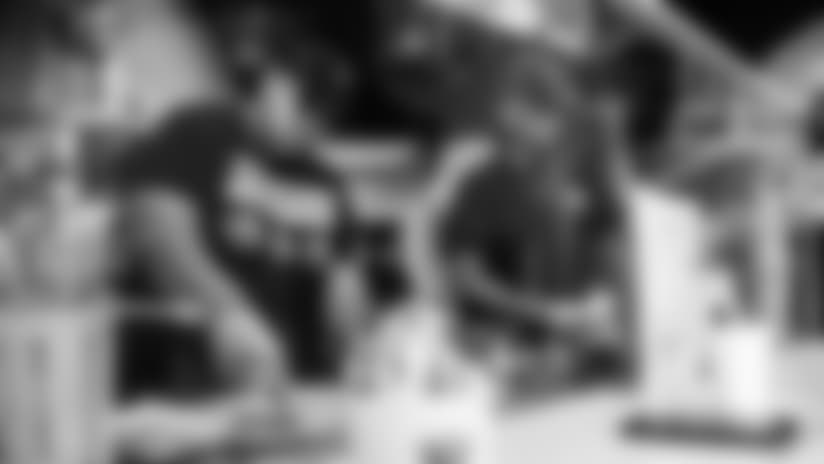 "I'm a fan of the team and I follow the social media pages," said Andujar. "I heard about the contest and figured, I don't know if I'm going to win but I'll just put it on there. Next thing you know, I get the email saying I'm the last winner and I get to attend the game. I was so excited, it was great.
"Since then," he continued. "We always ask when people come in how they heard about us and we've had people say, hey, I saw you guys at the Bucs game so we wanted to check you guys out. It was big publicity for us."
To learn more about Snobachi and create your own treats, visit Snobachi.com.
Another winner from last year is TeaZa, an herb and vitamin tea packaged in a small pouch, similar to a dipping pouch, that instead delivers smooth energy with no crash and curbs cravings for snacks and tobacco products. It is part of the Clearwater-based company's initiative with Florida's Operation Tobacco Free that educates smokeless tobacco users and those seeking an energy boost about a healthy alternative, according to a press release by the company.
"We're trying to educate consumers that dipping doesn't necessarily mean tobacco," Chief Operating Officer Matt Morrow said. "This is dipping too, but it's healthy. We say it's 'the hip way to dip.'"
TeaZa works with multiple major league athletes that have found the benefits of the product, like the Buccaneers' own Mike Alstott. The company even created a commemorative tin that is signed by the former fullback with part of the proceeds of its sale going back to the Operation Tobacco Free initiative. Ironically, Morrow got the company involved with the Bucs in another way – by just simply reaching out after hearing a radio ad.
"I was listening to Sirius XM and I heard the promotion and so I contacted the Bucs and filled out the form," Morrow said. "I think I was actually on vacation when the Bucs contacted us and said that we had won. I was like, well that's pretty cool."
Morrow and members of his staff were able to attend a Bucs game with pregame field passes last season. He anticipates that the Bucs' promotions helped with getting the company more exposure as well. To learn more about TeaZa and the product benefits and how to purchase, visit TeaZaEnergy.com.