This is the simplest way to describe how utterly unprecedented the Tampa Bay Buccaneers' 48-40 win over the New Orleans Saints on Sunday was: It was the highest scoring Week One game (88 points) in NFL history.
The previous record was 86 points, the combined effort of Buffalo and Dallas in the Bills' 49-37 win to open the 1971 season. The last time before Sunday that any Week One game had produced 80 points was in 2007, when the New York Giants opened their campaign with a 45-35 win over, again, Dallas.
The Buccaneers tied their own single-game record with those 48 points, something they had accomplished three other times, including the postseason. Amusingly, it also only tied their Week One scoring record, as Tampa Bay drubbed Atlanta, 48-10, behind five Steve DeBerg touchdown passes to kick off their 1987 campaign. It was, however, Tampa Bay's highest-scoring game ever as the visiting team (Super Bowl XXXVII was played in a neutral site).
Here's where the Buccaneers' output in the Superdome on Sunday ranks among their best games ever…not just in Week One but all time: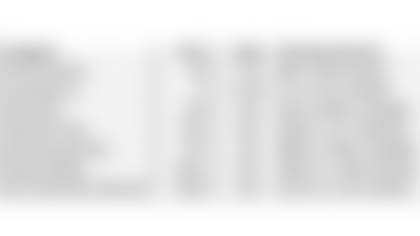 * vs. Atlanta, 9/13/87; vs. New Orleans, 12/23/01; vs. Oakland in Super Bowl XXXVII, 1/26/03.
Of course, the Saints also put up 40 points and 475 net yards while trying to claw back from a 24-point deficit in the fourth quarter. The two team's combined 88 points and 1,004 net yards both rank as the second most in any game in Buccaneers history. A 62-28 loss to the New York Jets on Nov. 17, 1985 produced 90 combined points, and a 38-30 loss to Minnesota on Nov. 16, 1980 produced 1,023 combined net yards.
The quarterback directing all that aerial traffic was 14th-year veteran Ryan Fitzpatrick, who set his personal career highs in passing yards (417), passer rating (156.2) and yards per attempt (14.89). That last number, built on a seemingly endless string of accurate downfield passes, wasn't just good in terms of the Buccaneers' own record book. Fitzpatrick's 14.89 yards per pass attempt on Sunday marked the eighth highest average in a single game by any NFL quarterback in the last decade (minimum 10 pass attempts).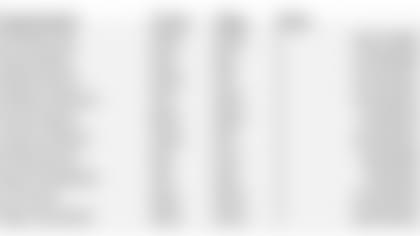 As Head Coach Dirk Koetter said after Sunday's game, "Fitzmagic is alive and well."
Fitzpatrick's passer rating of 156.2 is just shy of the maximum number that can be output by the NFL's formula for that stat, which is 158.3. Passer rating is calculated using four categories: completion percentage, yards per attempt, touchdowns per attempt and interceptions per attempt. Fitzpatrick's figures in all the per-attempt categories spit out the maximum total, but his completion percentage narrowly fell short of the top possible mark. In fact, had he completed one more of his 28 passes, Fitzpatrick would have had that perfect 158.3.
There have been plenty of instances of individuals collecting a perfect passer rating – Case Keenum did it most recently for the Minnesota Vikings last Dec. 17 – but because rating is calculated using all "rate" stats, they generally occur in outings that are less prolific than Fitzpatrick's game on Sunday. It's easier to keep your completion percentage up, for instance, when you throw fewer passes.
Passer ratings as good as the one that Fitzpatrick put up against the Saints are very rare in 400-yard passing games. In fact, there have only been seven instances of a passer rating better than 150 in a 400-yard game, and Fitzpatrick's was the fourth-best ever.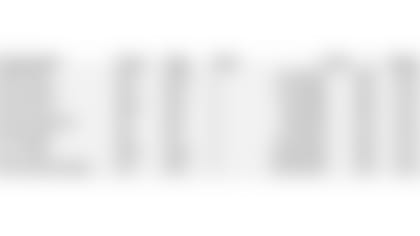 Fitzpatrick's passer rating was the second highest mark produced by a Buccaneers quarterback in a single game. It was the highest ever produced in a road game. Here are the top five: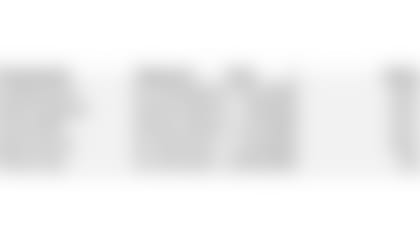 Fitzpatrick also set a new team record for yards per pass attempt in a single game. Here are the top five: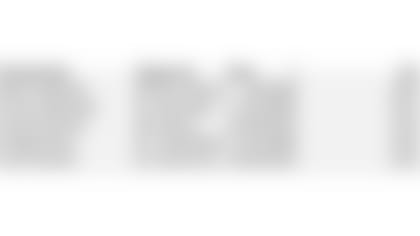 Fitzpatrick also ran 12 times for 36 yards in Sunday's win. That included four kneel-downs, but the ageless passer did make two running plays that were critical to the final outcome. One was a 12-yard scramble on third-and-11 that kept the final drive alive and allowed the Bucs to run out the clock. The other was a three-yard touchdown run in the first quarter.
As NFL Communications noted, that TD run plus his passing exploits put Fitzpatrick into very exclusive company in NFL history. He joined former Washington quarterback Mark Rypien as the only players in NFL history to have a game performance that included 400 passing yards, four touchdown passes, no interceptions and a touchdown run. Rypien pulled off that feat on Nov. 10, 1991 against Atlanta; Fitzpatrick duplicated it 27 years later.
Fitzpatrick surpassed 400 passing yards on just 28 attempts thanks to a series of downfield connections. He completed passes of 58, 36 and 35 yards to DeSean Jackson while also hitting Mike Evans on a 50-yarder and a 32-yarder. Fitzpatrick found tight end O.J. Howard on a 35-yard sideline completion, as well. He is the first Buccaneers quarterback with two completions of 50 or more yards in a game since Josh McCown against Washington on Nov. 16, 2014. Fitzpatrick is the first Buccaneers quarterback with six completions of 30 or more yards since at least 1993, before which such breakdowns are not easily available.