Danny Lansanah is a 29-year old former undrafted free agent who made his first NFL start last week against the Pittsburgh Steelers. In case you missed it, check out Scott Smith's story on Lansanah and his rise to the starting lineup and take a look at five other undrafted free agents to make significant contributions to the Buccaneers.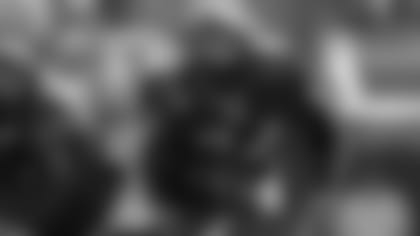 Undrafted out of Florida in 2004
Buccaneers career: 2004-2011
98 Games Played
2,047 Rushing Yards
904 Receiving Yards
16 Total Touchdowns
Best Season, 2007 – 898 rush yards, 49 receptions, 324 receiving yards, 10 touchdowns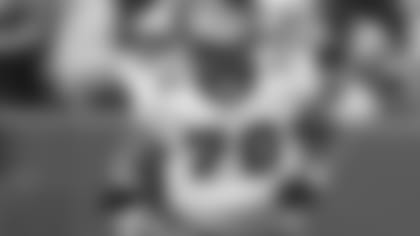 Undrafted out of Utah State in 2006
Buccaneers career: 2007-2013
108 Games Started
2 Receiving Touchdowns
2010 Pro Bowl Selection
Trivia - Donald Penn is one of 18 offensive linemen in NFL history to record two or more touchdown receptions in his career.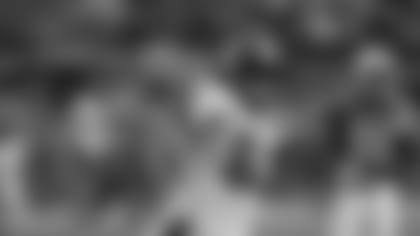 Undrafted out of Vanderbilt in 1997
Buccaneers career: 1997-2006
113 Games Started
13 Sacks
985 Tackles
8 Forced Fumbles
4 Interceptions
2 Touchdowns
2002 Pro Bowl Selection
Memorable Moment – 98-yard interception return TD against the Green Bay Packers in 2001 remains the longest scoring play in Buccaneers history.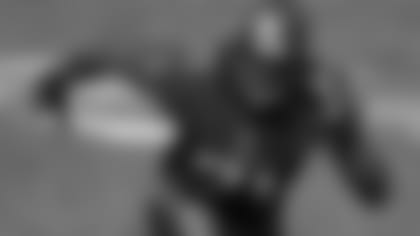 Undrafted out of Texas A&M in 2009
Buccaneers career: 2009-2012
28 Games Started
15 Sacks
4 Forced Fumbles
98 Tackles
Led the Buccaneers with 9 sacks in 2012, 33% of the team's total sacks that season.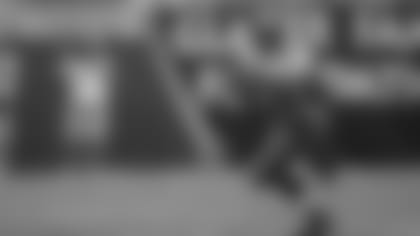 Undrafted out of Texas A&M-Kingsville in 1996
Buccaneers career: 1996-2003
115 Games Played
137 Receptions
1,700 Receiving Yards
7 Touchdowns
2,279 Punt Return Yards
5 Punt Return TDs
1,227 Kick Return Yards
His five career punt return touchdowns is tied for 13th all-time.