STORY HIGHLIGHTS
DE Michael Johnson, one of the most coveted players on this year's FA market, immediately upgrades the Bucs' pass rush
DT Clinton McDonald figured prominently in Seattle's D-Line rotation in 2013 and finished with 5.5 sacks
Brandon Myers ranked fourth among all tight ends with 79 receptions for the Raiders in 2012

The remaking of the Tampa Bay Buccaneers has begun in earnest, and it's starting up front.
On Tuesday, just an hour after the start of the 2014 free agency period, the Buccaneers announced that they have agreed to terms with four unrestricted free agents: defensive end Michael Johnson, defensive tackle Clinton McDonald, tight end Brandon Myers and guard Jamon Meredith. Meredith returns to Tampa, where he played the last two seasons, while Johnson, McDonald and Myers come over from Cincinnati, Seattle and the New York Giants, respectively.
With a new head coach and a new general manager in charge, 18 Buccaneers headed for free agency and a six-year playoff drought to combat, it was clear that the Lovie Smith-Jason Licht era was going to begin with a significant roster overhaul. On Tuesday, Smith and Licht wasted no time in getting that process started, celebrating the start of free agency with a surgical shopping spree that addressed several of the most pressing needs on the depth chart.
Johnson and McDonald will add life to a pass rush that tied for 23rd in the NFL in sacks in 2013, while Meredith will figure into a reworked offensive front and Myers will give the offense a reliable two-way threat at tight end. Moreover, Tuesday's haul may just be the beginning as the Buccaneers have salary cap space remaining and are expected to remain active in the free agent market. Tampa Bay's additions in free agency should also allow them to be more flexible with the seventh and 38th overall picks in the 2014 NFL Draft, as they will be less tied to specific needs on the depth chart.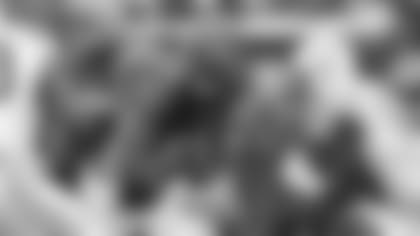 DE Michael Johnson had 21.0 sacks over the past three seasons in Cincinnati
Johnson (6-7, 270) was one of the most coveted players on the market at any position. He agreed to a five-year contract with the Buccaneers, marking the first time Tampa Bay has dipped into the free agency market to find a pass-rusher since 2008. Considered an outstanding defender against both the run and the pass, the 27-year-old Johnson has 21.0 sacks over the past three seasons, including 11.5 in 2012. That season, Johnson paired with Pro Bowler Geno Atkins (12.5 sacks) to lead the Bengals to the third-best sack total in the NFL. Atkins was considered the NFL's most productive defensive tackle in 2012, a title that may have belonged to Johnson's new Buccaneer teammate, Gerald McCoy, in 2013. McCoy and Johnson could emerge as the Buccaneers' best inside-outside pass-rushing duo since the days of Warren Sapp and Simeon Rice.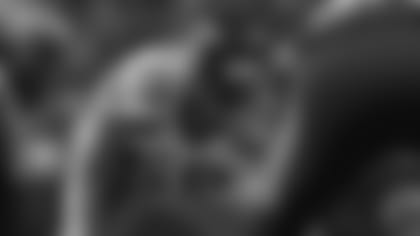 DT Clinton McDonald ranked third on Seattle's defense in 2013 with 5.5 sacks
That line will also feature defensive end Adrian Clayborn, who had 7.5 sacks in a promising 2011 rookie season, and now it also has another talented defensive tackle to play alongside McCoy. McDonald, who agreed to a four-year deal on Tuesday, emerged as a very effective pass-rusher for the Super Bowl-winning Seahawks last season, ranking third on the team with 5.5 sacks despite starting just one game. The 6-2, 297-pound McDonald played in 15 games as a key member of the Seahawks' defensive line rotation, also contributing 35 tackles, an interception and two passes defensed.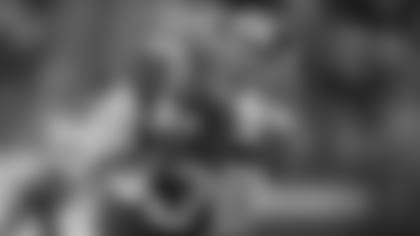 TE Brandon Myers has 126 catches over the past two seasons in Oakland and New York
The 6-3, 256-pound Myers, who agreed on a two-year pact with the Bucs, spent one season in New York after emerging as one of the league's top pass-catching tight ends with the Raiders in 2012. He has 126 receptions for 1,328 yards over the past two seasons, including a 79-catch haul in 2012 that ranked fourth in the NFL among tight ends. Overall, he has played in 74 games with 42 starts and caught 158 passes for 1,578 yards and eight touchdowns. Though he didn't catch as many passes with his new team in 2013 (47 for 522 yards and four TDs), he was on the field for 861 offensive snaps, or roughly 83% of the time the Giants' offense was on the field, indicating he was valued as both a pass-catcher and an in-line blocker.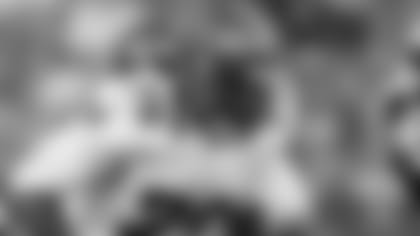 G Jamon Meredith has started 20 games over the past two seasons with the Buccaneers
Meredith (6-5, 312) entered the league as an offensive tackle with the Green Bay Packers, a fifth-round pick out of South Carolina. He primarily played that position during stints with Buffalo (2009-10), Detroit (2010), the New York Giants (2010) and Pittsburgh (2011). Meredith made four starts for the Bills as a rookie in 2009 after being signed off Green Bay's practice squad. Though still listed as a tackle upon signing with the Buccaneers in 2012, Meredith eventually moved inside and made 12 starts at right guard after a season-ending injury to Davin Joseph. He helped pave the way for Doug Martin's remarkable rookie campaign, which included 1,454 rushing yards, the second-highest individual total in franchise history. In 2013, Meredith made eight more starts on the Bucs' line, this time at left guard after an injury to Carl Nicks. His new contract is for two years.