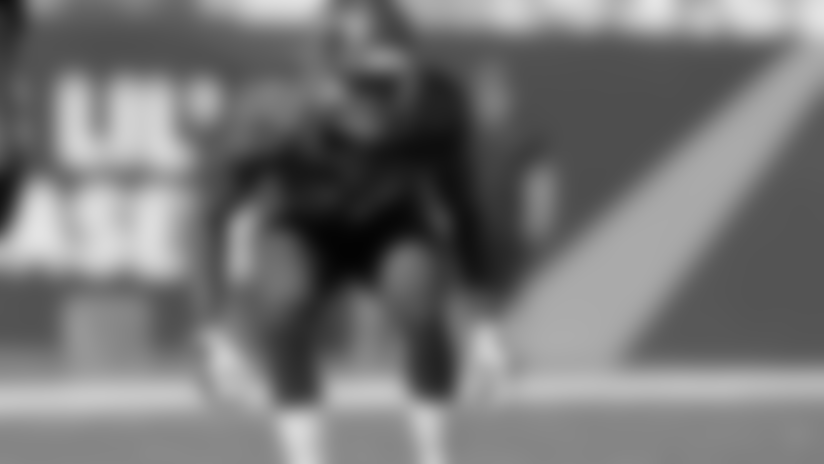 ](http://www.buccaneers.com/news/index.html)
This offseason has been very different than last year's for cornerback Johnthan Banks. Last spring, Lovie Smith was hired as the Bucs' head coach and when he arrived, so did a new defensive playbook for his players to learn. So a good portion of last year's offseason was spent learning the fundamentals of the scheme, not mastering the finer points.
A full year in Coach Smith's system, Banks said, will make a significant difference in the team's level of play and in his personal performance.
"I think we're growing in all aspects," Banks said in a one-on-one interview with Buccaneers.com Senior Writer Scott Smith. "At the corner position, I know I'm growing as a player. Everybody just looks like they're having fun which, last year, we were trying to learn the defense, trying to get this and get that worked out. Everybody's out here flying around and having fun. I think we'll be a whole lot better this year."
Banks is the leading candidate to hold down one of two starting cornerback spots. He started 14 games a year ago, earning four interceptions and 41 tackles while defending 10 passes. As the 2014 campaign progressed, he became more comfortable with his assignments. And with that, he started playing some of his best football. 
"I learned a lot," Banks said. "I knew exactly what Coach Lovie (Smith) and Coach (Gill) Byrd and Coach Leslie (Frazier) wanted out of their corners. I just bought into their system and did it their way. As I get older and get a little more experience and playing time, I just get better. I started learning what offenses were trying to do, how they were trying to attack the defenses. When you learn stuff like that your game's going to grow."
Banks and the Bucs will take the field for their final OTA practice on Thursday afternoon. Next week, the team will report to One Buccaneer Place for mandatory mini-camp and right on the horizon is training camp, which will be held in late July.