QB Jameis Winston vs. LB Vic Beasley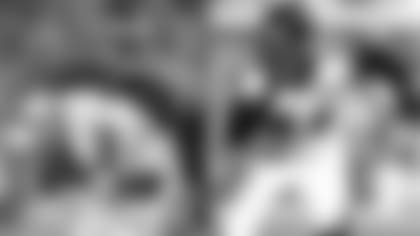 Beasley led the Falcons in sacks last season with four and as a team the Atlanta Falcons had the fewest sacks in the NFL, just 19. Beasley will lead the charge again this week trying to put pressure on sophomore-year quarterback Jameis Winston. Winston was one of just three rookies ever to pass for more than 4,000 yards last year, with 404 of them coming in two games against the Falcons. Winston looked very sharp in the preseason, especially in a no-huddle-style offense that is designed to wear out defenses and keep them on the field. If the Falcons can't provide a strong pass rush, look for Winston, with a full NFL season under his belt, to put together some big drives.
WR Mike Evans vs. CB Desmond Trufant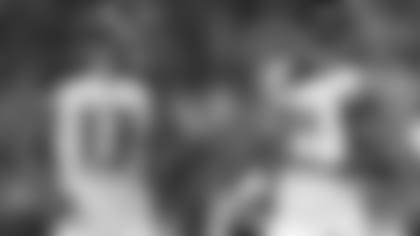 In two games against the Falcons last season, Evans posted 109 yards and a touchdown on eight catches, modest numbers for the third-year receiver who has eight 100+-yard games in his two seasons and is one of just eight wide receivers to ever start their career with back-to-back 1,000-yard seasons. He and Winston showed their connection this preseason with 143 yards and two TDs. Atlanta's Trufant is coming off a Pro Bowl season and registered an interception against the Bucs last year.
CB Brent Grimes vs. WR Julio Jones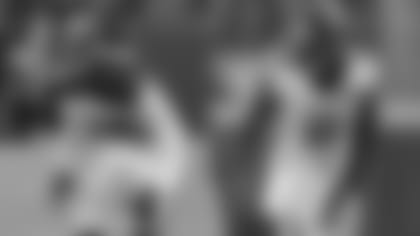 Grimes will be starting in his first regular season game in a Buccaneers jersey on Sunday, going up against a team and a receiver he is certainly familiar with. Grimes spent six seasons as a cornerback for Atlanta, two of them practicing across the field from the Falcons' dynamic receiver Julio Jones. Jones led the NFL in receptions (136, tied with Steeler Antonio Brown) and yards (1,871). While he'll likely line up across from a number of different Bucs CBs, it will be a matchup to keep an eye on when he sees #24 across from him.
DE Robert Ayers vs. LT Jake Matthews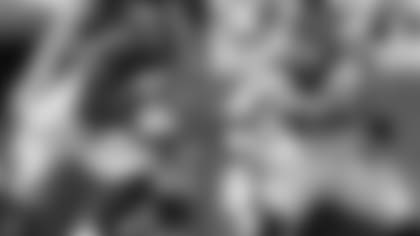 Ayers is another new Buccaneer and he'll look to make an immediate impact in an important division game. Ayers will play all along the defensive line, but in the Buccaneers base defense he should see a lot of Matthews, whose job is to protect QB Matt Ryan's blind side. The Buccaneers pass rush was stellar in the preseason, leading all teams with 16 sacks, most of them coming from just a four-man push. If Ayers can frustrate Matthews from the DE spot, it could be a long afternoon for Ryan.
LB Kwon Alexander vs. QB Matt Ryan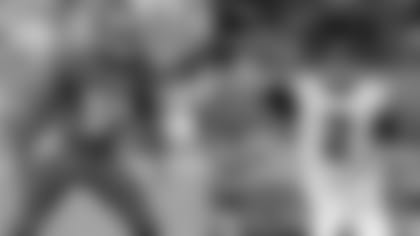 The quarterback of the offense squares off with the quarterback of the defense, second-year middle linebacker, Kwon Alexander. Alexander had two of his most memorable outings last year against the Falcons, with 12 total tackles, one sack, one interception and a forced fumble and fumble recovery. Anyone who has watched him this offseason knows he is hungry to make a name for himself and this defense. This could be a statement game for Alexander.
RB Doug Martin vs. DT Jonathan Babineaux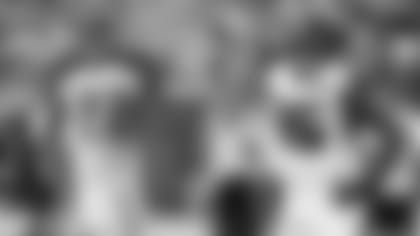 Babineaux is the veteran along the line for the Atlanta Falcons, and, in fact, the only player in the Falcons' starting front seven who has played for the team for more than two seasons. Behind him, the Falcons will have two rookie LBs on their first-team depth chart: Deion Jones (Round 2 from LSU) and De'Vondre Campbell (Round 4 from Minnesota). Doug Martin finished last season with the NFL's second-most rushing yards and will look for a fast start to the season against a young front seven. Martin had 166 rushing yards and a score against the Falcons last year.