The Tampa Bay Buccaneers have played 675 regular-season and postseason games over their 42-season (soon to be 43-season) history. The most common final score of those games is Tampa Bay 20, Opponent 17; that has happened 11 times, though not once in the last eight seasons, strangely.
One of the least common scores in franchise history was "achieved" on Nov. 17, 1985, when the New York Jets beat the Buccaneers, 62-28. Not only is that thankfully the only such final-score occurrence in franchise history, it remains the only NFL game ever to finish that way. It's a weird score, or at least half of it is. Scoring 28 points, as the Bucs did, is not uncommon, nor is a blowout all that strange. (Speaking of which, we covered the biggest blowout wins in team history on Monday.) But why 62? That seems excessive.
Well, there was definitely a reason the Jets decided to pour it on that day against the Bucs, who brought a 1-9 record into Giants Stadium. That reason came from the previous Jets-Bucs meeting, in Tampa Stadium in the 1984 season finale. Running back James Wilder came into that game with a shot to set a new NFL single-season record for yards from scrimmage; he had 2,066 through 15 games and the record, set just the year before by the Rams' Eric Dickerson, was 2,212. However, by the time the Bucs and Jets kicked off on Sunday, Wilder had a new target, as the Rams had played on Friday and Dickerson had reset his own record at 2,244.
Wilder did indeed have a big game against the Jets, rushing for 103 yards and catching six passes for another 60 yards. However, when he scored on a four-yard run with 1:21 left in the game, giving the Bucs a 41-14 lead, it looked like he would come up just a bit short of Dickerson, at 2,229 yards from scrimmage. Head Coach John McKay, in his very last game at the helm, wanted Wilder to get another shot so he tried an onside kick (actually, three of them, as the first two attempts resulted in Buccaneer penalties) but was unsuccessful. Next, the Buccaneers' defense offered very little resistance and the Jets scored quickly, with about a minute left. New York then tried its own onside kick but failed, which gave Wilder another shot. Of course, the defense knew exactly what was coming and Wilder's three runs before time ran out resulted in a net gain of zero yards.
The Jets were not happy about that sequence of events, and they still were unhappy 11 months later when the Buccaneers came to the Meadowlands. Thus: 62 points. It was simple revenge, and probably justified. Even worse: If Wilder had broken the record, he would have held it for just a single year, as Marcus Allen put up 2,314 yards from scrimmage in 1985. The record has been broken repeatedly over the last three decades and Wilder's mark of 2,229 from 1984 now only ranks 17th.
Sixty-two to 28 is undeniably a weird score, and it has an interesting backstory. Below, we're going to look at some more weird scores from Bucs history, but with one difference – all of the following games were Buccaneer victories. These are some of the strangest finals the NFL's 27th franchise has ever celebrated, presented in chronological order.
1. Dec. 16, 1979: Tampa Bay 3, Kansas City 0
The actual numbers in the final score aren't that strange, from a football standpoint, and it's pretty obvious how it would come about. One team pitches a shutout and scores the game's only points on a field goal, which is indeed what happened here on the final weekend of the 1979 regular season. But it is unusual for two teams to combine for so few points in a game, at least in the modern NFL. There were 52 NFL games that ended in 3-0 finals 1920 through 1941, but only seven more since, and only once since 1993. Since the Bucs and Chiefs splashed their way to a 3-0 ending in 1979, that score has only been duplicated three more times. As you can imagine, there generally needs to be some weather issue for two offenses to bog down so completely. It was snowy with gusts of winds up to 30 miles per hour at Schaefer Stadium, for instance, when the Patriots beat the Dolphins, 3-0, on December 12, 1982. More recently, the Dolphins endured another 3-0 loss in Pittsburgh on November 26, 2007, in a Monday Night Football Game played in a heavy rain and interrupted by a lightning delay. And, yes, weather was the determining factor in the '79 finale at Tampa Stadium. It rained so hard and so steadily that Sunday afternoon that the concrete steps of the stadium famously turned into running waterfalls. Neither team could throw the ball, with the Bucs and Chiefs combining to complete 12 passes for 97 yards. The difference was that the Buccaneers and Ricky Bell could run the ball, racking up 224 yards on the ground to Kansas City's 58. The 80 total yards and four first downs allowed by Tampa Bay's defense that day remain single-game team records. Bell pounded eight times for 24 yards on the game-winning drive, setting up Neil O'Donoghue for a 19-yard field goal with nine minutes left. The victory secured the Buccaneers the NFC Central title and gave them their first invite to the postseason in just their fourth year of existence.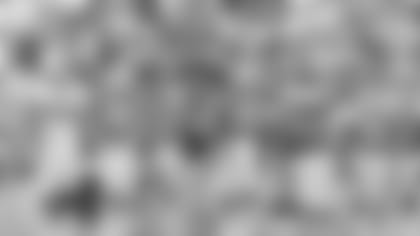 2. December 4, 1988: Tampa Bay 10, Buffalo 5
This was the first NFL game to conclude in a 10-5 score, and 30 years later it remains the only one in league history. The Tampa Bay franchise had a rough go of things through much of the 1980s, but they always seemed to have Buffalo's number, and it was no different on this early-December Sunday in 1988. QB Vinny Testaverde ran one in from four yards out in the second quarter and the Bucs' defense held Buffalo to 80 first-half yards to take a 10-0 lead into intermission. Buffalo's first foray into the end zone, as you might have guessed from the final score, came on a safety scored by all-time Bills great Bruce Smith. Bucs CB Ricky Reynolds intercepted a Jim Kelly pass at the two and two plays later Smith trapped Testaverde in the end zone for two points. The resulting free kick set up a short drive that reached the Bucs' one-yard line but linebacker Ervin Randle came up with the stop on Rob Riddick when the Bills went for it on fourth-and-goal. Tampa Bay's offense essentially shut down in the second half but the defense and special teams held onto the lead, with Mark Robinson batting down a third-and-goal pass in the end zone and intercepting another fourth-quarter pass in the red zone. Smith also blocked a Buccaneer field goal try or this might have been the only 13-5 game in NFL history. By the way, this was a very good Bills team that finished 12-4 and lost in the AFC title game, just two years before its run of four straight Super Bowl appearances.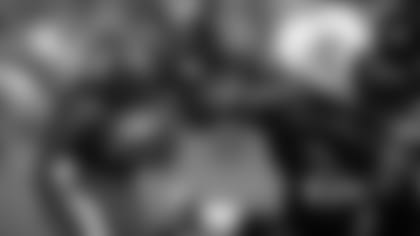 3. Sept. 19, 1999: Tampa Bay 19, Philadelphia 5
We'll start with the obligatory "this is the only 19-5 final in NFL history," because it's true. This also happened to be the debut performance of future Eagles great Donovan McNabb, though it probably wasn't the introduction he was looking for. Mostly, McNabb was introduced to the Veterans Stadium turf, as he was sacked six times. Current Eagles Head Coach Doug Pederson started the game under center and was also dropped three times as the Buccaneers' defense finished with nine QB takedowns in total, just one of the team record. Warren Sapp and Chidi Ahanotu had three sacks each and Marcus Jones added two. Trent Dilfer didn't have to do much for the Bucs' offense, completing just seven passes for 89 yards, but he tossed touchdown passes to Bert Emanuel and Mike Alstott and the visitors never trailed. Tampa Bay got to its unusual final score by going for two and failing after Alstott's third-quarter score. The Eagles' offense scored only on a Norm Johnson field goal in the first quarter, which was quickly followed by two more points when Pro Bowl center Tony Mayberry snapped the ball over Dilfer's head and through the end zone for a safety.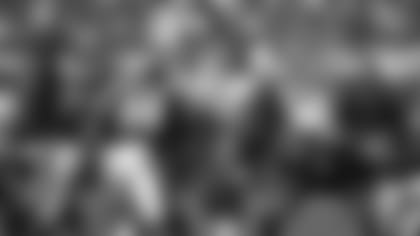 4. Oct. 24, 1999: Tampa Bay 6, Chicago 3
As with the first entry on this list, this one features typical football numbers and is pretty obviously the result of a defensive struggled decided by three field goals. Still, it's only 6-3 game in Buccaneers franchise history, and there have been just five more contests with that score in the entire league in the 18 seasons since. Truth be told, the Shane Matthews/Cade McNown/Jim Miller-led Bears had trouble scoring throughout that season, with only one game of more than 24 points, and the Bucs beat them again in Chicago in the season finale, 20-6. McNown got the call in this one and the Bears actually out-gained the Buccaneers, 275 yards to 225. Tampa Bay ran the ball 28 times to 27 passes on the day (in contrast to Chicago's 45 passes and 24 runs) and scored on a pair of short field goal drives in the first half. The second one started near midfield thanks to a 31-yard Jacquez Green punt return. Meanwhile, Derrick Brooks prowled the entire field and kept the Bears in check with 10 tackles, two interceptions and four passes defensed. Miller replaced McNown after Brooks' first interception killed a scoring chance midway through the third quarter, but Brooks got to the backup, too, picking Miller off at midfield with a minute left. Chris Boniol scored the Bears' only points with a short field goal in the fourth quarter but he also missed a 44-yarder earlier in the final period, or this day of shared offensive futility might have gone into an ugly fifth quarter.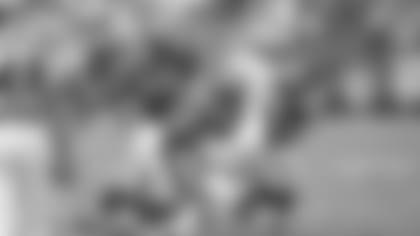 5. Sept. 15, 2002: Tampa Bay 25, Baltimore 0
Shutouts haven't been terribly uncommon in Buccaneers history; the team has pitched 10 of them, or about one every four years. That's an unusual score for the winning team to pair with its defensive whitewash, though. No, it's not the only 25-point shutout in NFL history, but you have to go back a ways to find another one. The Jets last did it to the Colts in 1981, and no other team has done it since the Bucs' denied the Ravens in that fashion in Baltimore in '02. Obviously, the Buccaneers had one of the all-time great defenses that year, though this was only Week Two and the opener had been an uninspired overtime loss to New Orleans. The Ravens weren't a great team in 2002, but they had been 10-6 the year before and were only two seasons removed from their Super Bowl win in Tampa. In other words, there was little warning that a win this lopsided was coming. That Tampa Bay defense actually showed its first signs of utter dominance on this day, holding Baltimore to 173 yards and 2.8 yards per play. Quarterback Brad Johnson was efficient for the Bucs (24 of 31, 211 yards, no interceptions) but Tampa Bay's offense did not score a touchdown on the day. Instead, the first 18 points came on three Martin Gramatica field goals, a safety and a 56-yard punt return for a touchdown by Karl Williams. The safety came on the first play of the second half, when a botched handoff between Chris Redman and Jamal Lewis ended up in the ball going backwards about 20 yards and out of the end zone. Baltimore threatened to ruin the Bucs' shutout in the last two minutes but Derrick Brooks took matters into his own hands, intercepting a pass intended for tight end Todd Heap and returning it 97 yards for a touchdown. In the process, Brooks created that strange final score.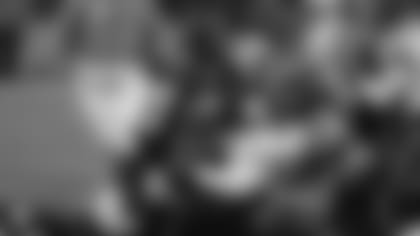 6. Dec. 29, 2002: Tampa Bay 15, Chicago 0
That's a relatively uncommon final score in NFL history, but exactly how it was achieved is a far more rare occurrence. Coincidentally, there have now been 15 games that ended in a 15-0 score in NFL history, dating all the way back to the first one in 1921, the NFL's second official season. If you guessed that the Canton Bulldogs won that game over the Washington Senators, give yourself a prize. Until the Buccaneers beat the Bears in the 2002 regular-season finale, however, there had never been a 15-0 game in which all the points were scored via field goal. (The Oakland Raiders have since duplicated the feat, beating the Chiefs 15-0 on five Sebastian Janikowski field goals in 2012). Martin Gramatica made all five of his attempts in that '02 game, which was played in Champaign, Illinois on the University of Illinois campus due to ongoing renovations at Soldier Field. All five were kicked in the same direction because a howling wind blew straight down the field on that freezing December evening and neither team could generate much offense when headed into it. If you're tired of reading about key Derrick Brooks interceptions, you might want to skip ahead to the next game, because he did it again here. His interception off Chicago quarterback Henry Burris and subsequent 44-yard return set up Gramatica's second field goal right before halftime. Burris threw four interceptions, two into the hands of Brian Kelly, and was later relieved by Cory Sauter. If those quarterback names seem unfamiliar to you, don't beat yourself up. That was Burris's only career start and Sauter's only career NFL appearance, period. Neither played again before or after the 2002 season. The Buccaneers came into the cold night highly motivated because a Green Bay loss to the Jets earlier that evening had paved the way for them to jump the Packers into the second seed and a first-round bye. That's exactly what happened and the Bucs never lost again on their way to Super Bowl glory.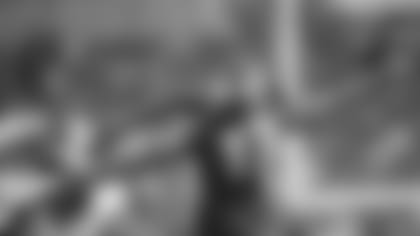 7. Dec. 11, 2016: Tampa Bay 16, New Orleans 11
On December 11, 1977, the Tampa Bay Buccaneers did something they had never done before: They won a regular-season game after 26 losses to start the franchise slate. The win came in New Orleans as the Buccaneers used three interception-return touchdowns to upend the Saints, 33-14. Exactly 39 years later, the Buccaneers faced the Saints again, this time at Raymond James Stadium, and did something they had never done before: They won by a score of 16-11. That's admittedly less of a franchise milestone than the inaugural victory, but it was just the second 16-11 finish in NFL history. The Jets broke the seal on that unusual score just two years earlier, winning 16-11 at Tennessee in December of 2014. And it happened in Year '16 on Day 11 of December, so that's…a thing. The game action itself wasn't incredibly compelling, as neither team cracked 300 yards on the day. The Bucs' defense turned the tide with a trio of interceptions and rookie kicker Roberto Aguayo made all three of his field goal attempts. New Orleans kicker Wil Lutz countered with three field goals of his own but somehow the Bucs' kept Drew Brees from producing any touchdowns, marking just the second time since Brees's arrival in 2006 that the Saints failed to find the end zone. New Orleans got its other two points on a safety after Josh Huff mishandled a kickoff and the ball went out of bounds at the Buccaneers' one-yard line. On the next play, Paul Kruger stuffed Doug Martin on a run up the middle and kept him from getting back across the goal line. The game was still very much in doubt with a minute left to play until Keith Tandy intercepted a short pass near midfield. The Buccaneers' win was their fifth in the row.