Last week, simply for the virtue of reviving some good memories, we ran down every one-point win the Tampa Bay Buccaneers had in their first 42 seasons of play. There have been 16 of those so far in the regular season and postseason, or 0.2% of Tampa Bay's full list of 675 games played. Today, we're going to look at even smaller subset of those 675 contests: Massive blowout victories.
For these purposes, we're describing a "massive blowout victory" as a win by 30 or more points. The Buccaneers have done that six times in their history, all in the regular season. Tampa Bay's drubbing of the Oakland Raiders in Super Bowl XXXVII just misses the cut; the final score of that one was 48-21 after a mild Oakland comeback in the second half. In fact, had we defined blowouts as wins by 25 or more points there would be two games from the '02 playoffs on the list, as Tampa Bay also pounded San Francisco, 31-6, to get their Super Bowl run started. Doing so would make this list a lot longer; the Buccaneers have an additional 13 wins by margins of 25-29 points.
As Tampa Bay's 43rd season approaches, we've taken a walk back through all 675 regular-season and postseason games in search of some of the most interesting scores. As noted, we started last Friday by examining all of the Bucs' one-point wins, and now we're recalling the biggest blowouts. Tomorrow we take a look at some of the weirdest scores the Buccaneers have ever produced.
Here are the Bucs' six wins by 30 or more points, presented in chronological order.
1. Sept. 10, 2000: Tampa Bay 41, Chicago 0
Following their narrow loss in the 1999 NFC Championship Game the previous January, the Buccaneers looked like serious Super Bowl contenders early in 2000, winning their first three games by a combined score of 93-26. The biggest blowout in that stretch was the home opener against the visiting Chicago Bears, who spent the '80s regularly taking over games at Tampa Stadium. That made this lopsided affair a bit more satisfying, though the Bears were embarking on their fifth straight losing season. Tampa Bay's defense held the Bears to 165 yards, nine first downs, one third-down conversion and 2.9 yards per play while sacking quarterback Cade McNown five times and picking him off twice. Donnie Abraham had both picks and also forced a fumble that Ronde Barber returned 25 yards for a touchdown. Shaun King threw touchdown passes to Jacquez Green and Keyshawn Johnson and also ran in a third score. The order of these events isn't particularly important because the Buccaneers dominated a game for a full 60 minutes like they hadn't done before and haven't done since.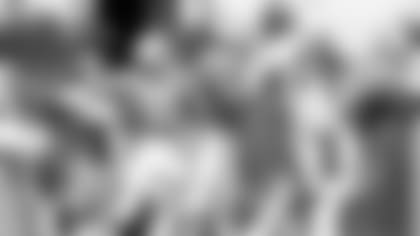 2. Sept. 13, 1987: Tampa Bay 48, Atlanta 10
This is the most lopsided season-opening win in franchise history and quarterback Steve DeBerg's shining moment over two stints with the franchise. DeBerg set a single-game Buccaneer record by tossing five touchdown passes (a mark since matched one time each by Brad Johnson in 2002, Josh Freeman in 2010 and Jameis Winston in 2015) and Tampa Bay's defense picked off DeBerg's Falcon counterpart, Dave Archer twice while sacking him three times. This was Head Coach Ray Perkins' first game at the helm and it felt like the start of something new and promising after a pair of 2-14 seasons under Leeman Bennett. As it turned out, the players' strike would interrupt the season a few weeks later, and though the Buccaneers would win two of their games with replacement players they would go on to lose their last eight and finish 4-11. Still, this Week One contest was a blowout in every sense – Tampa Bay rang up 460 yards to the Falcons' 197, and that margin of 263 yards was a new team record for a single game (since surpassed). It was also a true team effort: No Buccaneer player gained more than 47 rushing yards or 60 receiving yards and six different men scored the team's seven touchdowns (one each for Cliff Austin, Steve Bartalo, Mark Carrier, Phil Freeman and Calvin Magee and two for Gerald Carter).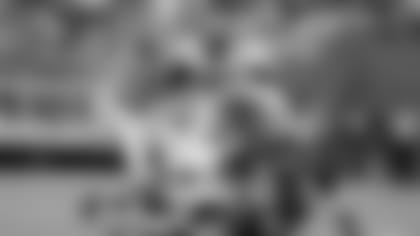 3. Dec. 27, 1998: Tampa Bay 35, Cincinnati 0
This is the Bucs' biggest blowout win on the road, and it briefly kept the team's dwindling playoff hopes alive. Despite being a game below .500 as they headed to Cincinnati for their regular-season finale, the Buccaneers were still mathematically alive, and they were set to face a Bengals team that was 3-12 and had lost nine of its previous 10. The Buccaneers took care of business right from the get-go, scoring on the opening drive on Trent Dilfer's 50-yard bomb to Robb Thomas and rushing out to a 28-0 lead by halftime. Tampa Bay would have scored on its first four drives if not for an interception in the end zone on its second possession, but the Bucs got the ball right back after that on a botched punt. Mike Alstott then scored on a one-yard run, the Bengals fumbled away the ensuing kickoff and Alstott scored on another one-yard run. Ronde Barber had a touchdown-saving tackle on Cincinnati's second play from scrimmage and later returned an interception 56 yards. Alstott would score for a third time, this time on a three-yard run in the fourth quarter, to finish off the rout. Thanks to a win by the Giants, the Buccaneers left Cincinnati on their charter flight knowing they could back into the playoffs if San Diego won at Arizona, and the Chargers made things exciting by scoring a game-tying touchdown on a fourth-and-20 play. However, Chris Jacke gave the Cardinals the 16-13 win with a 52-yard field goal at the end of regulation and the Bucs knew they had been eliminated by the time they touched down in Tampa.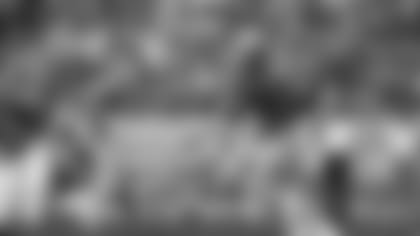 4. Nov. 22, 1981: Tampa Bay 37, Green Bay 3
The Packers had won three in a row when they came to Tampa Stadium in Week 12, while the Buccaneers had lost two in a row and four of their last five. Both teams had a real shot to win a wide-open NFC Central. The Buccaneers' improved their own chances – and started a three-game winning streak – by drubbing the Packers with a relentless ground game. Running back James Owens had the best game of his career with 112 yards on 16 carries, including a 35-yard touchdown scamper that was part of a 210-yard rushing day for his crew. Green Bay quarterback David Whitehurst started the game but completing six of his first eight but was driven from the game and didn't play again in 1981. The Buccaneers' defense terrorized Whitehurst's replacement, rookie Rich Campbell, who threw four interceptions in his first NFL exposure. Safety Cedric Brown had two of those picks, one of which he returned 81 yards for a touchdown, his second pick-six in as many weeks.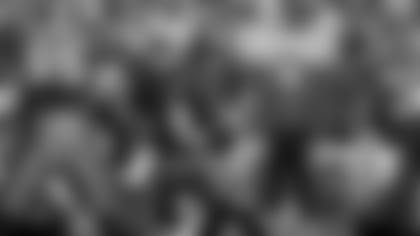 5. Dec. 16, 2007: Tampa Bay 37, Atlanta 3
This was the Bobby Petrino season in Atlanta, though this was the Falcons' first game after Petrino had abruptly resigned to take the head job at the University of Arkansas. This was also Atlanta's first season without Michael Vick and the team's QB trio of Joey Harrington, Byron Leftwich and Chris Redman left a lot to be desired. Redman got the start in this one and completed just four of 15 passes for 34 yards; in fact, the first player to catch a Redman pass in the game was Ronde Barber, who returned his first-quarter pick 29 yards for a touchdown. As is often the case in lopsided blowouts, the winning team managed to score in a variety of ways, and Tampa Bay had a 14-3 lead before the offense had even gained 15 yards. Barber scoring on an interception was nothing new, but the Bucs' second touchdown came in a way the team had never seen before: Micheal Spurlock's 90-yard return of a Michael Koenen kickoff was the first kickoff return touchdown in franchise history. The offense did eventually contribute, even if it didn't really need to, with Earnest Graham, Michael Bennett and Michael Pittman combining for 192 rushing yards. Graham scored once on the ground, tight end Anthony Becht caught a short touchdown pass from Jeff Garcia and kicker Matt Bryant made all three of his field goals. The victory proved essential for the Buccaneers, who would lose their final two games but still get a Wild Card berth at 9-7.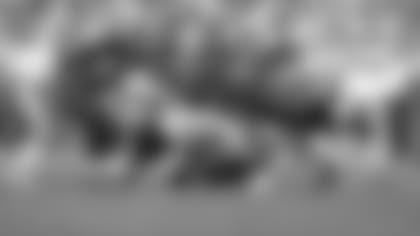 6. Nov. 21, 2004: Tampa Bay 35, San Francisco 3
Since the Buccaneers demolished the 49ers, 31-6, in the Divisional Round of the 2002 playoffs, the series between the two teams has taken a sharp turn towards Blowoutville. Including that game and the eight meetings since, seven of the nine games has been won by a margin of 17 points or more. The Bucs have wins of 25, 32, 21 and 17 points in that stretch, while San Francisco has countered with victories of 17, 45 and 19 points. For Tampa Bay, the biggest blowout came in 2004, a rough season that only had a few highlights. This may have been the best of those, as Tampa Bay's defense absolutely strangled Tim Rattay and the 49ers right from the start. San Francisco's offense did not generate a single first down in its first five possessions and had a meager 26 yards and 1.2 yards per play by halftime. Meanwhile, the Buccaneers had 239 yards by the break and Brian Griese threw two touchdown passes to Joe Jurevicius to help his team to a 21-0 lead. A Derrick Brooks sack forced a Rattay fumble early in the first period and Chartic Darby recovered to set up a one-play touchdown drive on Michael Pittman's 14-yard run. Brian Griese's two first-half interceptions, one in the 49ers' end zone, kept the game from getting completely out of hand and the 49ers' offense was a little better in the second half, but Pittman scored again in the third quarter and Torrie Cox put this game into the 30-point blowout category by returning an interception 55 yards for a touchdown in the fourth quarter.