The National Football League will release its full 2017 game schedule soon, perhaps as early as this week. The Tampa Bay Buccaneers, eager to build on a promising 2016 and begin a drive back to the playoffs, will find out where that path begins, and against whom.
There are 256 games on the schedule, and other than a few special events – such as the games held in London – the details of all of them are revealed at the same time. The schedule-making process is difficult and convoluted, and there are few hints as to how it will shake out for each team until the whole thing is dropped all at once.
But we can guess! Last year, the Buccaneers' first season under Head Coach Dirk Koetter began with a trip to Atlanta, where he used to serve as the team's offensive coordinator. Mike Smith, in his first year as Tampa Bay's defensive coordinator, was also returning to the place where he had a very successful seven-year run as the Falcons' head coach. The Buccaneers now have fond memories of that season opener, as they beat the eventual Super Bowl runners-up, 31-24.
So where, and against whom, will it all begin for the Buccaneers in 2017? Here are four possibilities – two home options and two road options – for the Buccaneers' Week One matchup: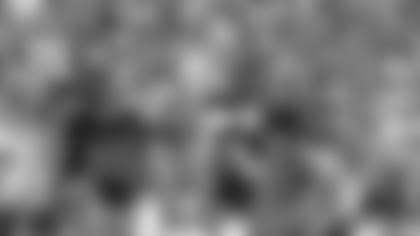 If you're looking for personnel connections like the ones that may have influenced a Bucs-Falcons pairing a year ago, this is probably the best bet. Chicago's new quarterback is former Buccaneer Mike Glennon, who left via free agency in March for a well-deserved shot at a starting job. If the Bears come to Tampa in Week One, that would mean Glennon's first meaningful start for his new team would come on his old home turf, against the team that drafted him in the third round in 2013.
It may have been a quarterback matchup that propelled the decision to send Tennessee to Tampa to open the 2015 season, as that game featured rookie starters Jameis Winston and Marcus Mariota. The 2015 schedule was actually announced a couple weeks before the Buccaneers and Titans drafted Winston and Mariota, respectively, but it wasn't much of a stretch to project those two passers going first and second overall. A Chicago-Tampa Bay opener at Raymond James Stadium would pit Winston against his former teammate; it would be a friendly rivalry, but a fairly compelling one nonetheless.
The Buccaneers and Bears were division mates in the old NFC Central for a quarter-century and there is still a whiff of that old rivalry. Visits from the Bears are much less frequent now that the Buccaneers are in the NFC South, but they still represent an opponent for which Tampa Bay fans have some enmity. It could be a rousing way to start what is a very compelling home schedule in 2017.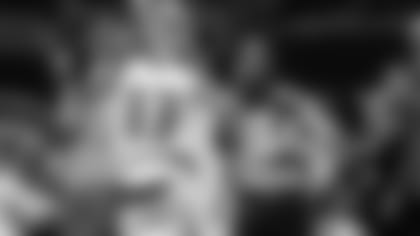 Tampa Bay started on the road last year, but doing so two years in a row would be no surprise. Prior to 2016, the Buccaneers had enjoyed a run of six Week One home games in a span of seven years. It's bound to even out, and that could see a balancing run of road openers for a few seasons.
The Bucs actually started with two road games last year, following the Atlanta trip with a longer jaunt to Arizona. That allowed more time for some important stadium renovations to be completed before the Bucs came back to a hugely upgraded Raymond James Stadium in Week Three. The stadium is in the midst of another round of renovations, but there's no specific mandate to give Tampa Bay road games in Weeks One and Two again this year. Still, a Week One trip to New Orleans makes some sense.
Predicting a division opponent in Week One also makes sense, if only because 37.5% of the Bucs' games will be against the Falcons, Panthers and Saints. Intradivision games have been relatively common in Week One, with the Bucs drawing the Falcons last year and the Panthers in both 2014 and 2012. The last time that the Bucs and Saints got together on opening day, however, was 2008. A rematch may be due.
If the schedule-makers want a very competitive game to kick off the season for both the Bucs and Saints, the recent history of this series is compelling. The two teams have split the last four meetings, with no game decided by more than seven points. In fact, eight of the last 10 games in this head-to-head matchup have had a winning edge of a touchdown or less. The Buccaneers won a game in September – just not Week One – in New Orleans just two years ago. And any matchup of two NFC South teams is going to have a great pairing of quarterbacks, in this case the ageless Drew Brees and the up-and-coming Winston. If the Buccaneers succeed in adding more of a big-play element to their offense, which was a major offseason priority that led to the signing of DeSean Jackson, this one could feature plenty of offensive fireworks.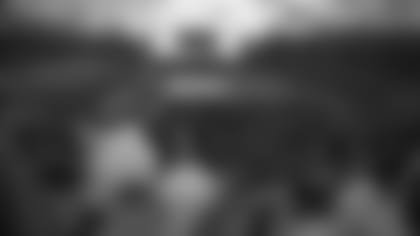 Hey, Bucs fans, do you know which team kept the Bucs out of the playoffs last year? It was the Detroit Lions! Tampa Bay and Detroit finished with identical 9-7 records and the first two tiebreakers (head-to-head record and conference record) failed to untie the knot. The Lions finally got the last NFC playoff spot thanks to a slightly better record against common opponents, 3-2 to 2-3.
Detroit's playoff run lasted one game, a loss at Seattle, which emphasized the importance of getting into the dance via a division title. The Lions will be looking to take that next step in 2017, while the Buccaneers will similarly be chasing the small improvement needed to guarantee their first playoff spot in a decade.
In fact, even though the Lions technically broke through last year, these two teams could be considered prime up-and-comers in the NFC playoff hunt. Detroit was 7-9 in 2015 and started out the 2016 season with a 1-3 mark before catching fire with a five-game winning streak in the season's second half and finishing 9-7. Tampa Bay was 6-10 in 2015 and started out the 2016 season with a 1-3 record before catching fire with a five-game winning streak in the season's second half and finishing 9-7.
Though the Buccaneers and Lions ended up battling from afar for that final playoff spot in 2016, they didn't actually face off on the gridiron last fall. This year, it's different, and what better way to start the season for these two rising contenders than to pit them against each other. Once again, it would start with a premier QB matchup, as former first-overall picks Winston and Matt Stafford square off.
In addition, as noted in the Chicago selection above, the hint of an old NFC Central rivalry remains in this matchup.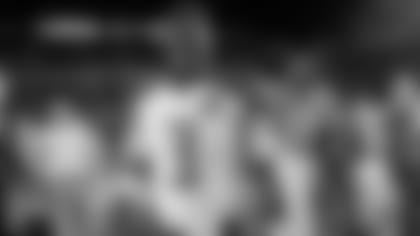 This is the wild card choice. The Buccaneers have just four games against AFC opponents, and just two on the road, so the chances of one of those randomly falling in Week One seem slimmer than, say, a home game against an NFC foe.
You might feel differently after looking at the Week One schedule from last year. Surprisingly, 10 of the 16 games that week were interconference affairs, pitting an AFC squad against an NFC squad. Was that an anomaly? Perhaps. There were only four interconference matchups in Week One in both 2015 and 2014, and a mere two in 2013. If anything, last year's deluge of AFC-NFC season openers indicated that the league has no qualms about starting teams off against foes from the other conference. The Bucs did it just two years ago against the Titans, as noted above.
If the Bucs are on the road against an AFC team to start the season, there are only two choices: Buffalo or Miami. If they had their choice, they'd probably take Buffalo, since heading to upstate New York in September would guarantee they wouldn't have to head to upstate New York in November or December. But in terms of matchup interest, Tampa Bay-Miami would probably move the needle a little more, if only for the instate rivalry.
The relative rarity of this pairing adds interest. Despite their close proximity to each other, the Buccaneers and Dolphins have only met 10 other teams in the regular season, and only four times in Miami. The two teams are dead even, with five victories apiece, though Tampa Bay has prevailed in four of the last five. Three of the last four games, including the most recent ones in 2009 and 2013, have been decided by a field goal or less. And this game would be a showcase for wide receivers, headlined by prolific 2014 draftees Mike Evans and Jarvis Landry but also including DeSean Jackson, Kenny Stills and DeVante Parker.