STORY HIGHLIGHTS
John Lynch's Hall of Fame worthiness goes much deeper than his career interceptions total
A look at Mike Glennon's statistical splits in 2013 reveal some interesting trends but not necessarily a a clear picture of his future
Yahoo.com writer Evan Silva pinpoints what he believes are the Bucs' four biggest roster needs

The NFL generates a massive amount of online media coverage, a share of which is devoted to the Tampa Bay Buccaneers.  Even the most avid Buccaneer fans might not catch everything that's out there.
That is why I will be taking a weekly look around the web to gather some of the analysis you might have missed.  I'll also provide my own take on those articles; I will "read and react," if you will.
The pieces that caught my attention this week include a look at Hall of Fame candidate John Lynch, an interesting statistical breakdown of Mike Glennon's rookie efforts and a look at the top roster needs for all 32 teams.  Keep in mind, the opinions stated below are my own and don't necessarily reflect Buccaneers management, coaches or ownership.
TBO.com ran a series of articles this week on the three former Buccaneers who are awaiting this weekend's word on the Hall of Fame.  John Lynch, Derrick Brooks and Tony Dungy are all among the 15 finalists for the Class of 2014; on Saturday, the Hall's Selection Committee will choose up to five from that group for induction.  Given the depth of strong candidates on this year's list – including Walter Jones, Marvin Harrison, Michael Strahan, Charles Haley, Andre Reed and Tim Brown – it would be surprising if fewer than five were chosen.  Unfortunately, it would also be something of a surprise if all three former Bucs took spots among that five, and that's not intended as a slight to any of those three.  Lynch, Brooks and Dungy all seem Hall-worthy to this writer, but it might take a few years to get all three through the door in Canton.
The write-ups on TBO.com aren't specifically predictions as to whether or not each former Buccaneer will get in.  In fact, none of the articles explicitly state the author's opinion on whether the player or coach in question should get in, though they come close by using quotes from former peers.  For instance, former Rams running back Marshall Faulk says of Brooks: "If Derrick Brooks doesn't get in as a first-ballot Hall of Famer, something's wrong with the process.  It's a no-brainer.  Derrick Brooks was the total package … he had everything."
Joey Johnston handles the Lynch profile, with input from Ira Kaufman, while Kaufman sums up the careers of Brooks and Dungy.  Both writers have been covering the Buccaneers for many years and were on the scene throughout the era of success that Brooks, Lynch and Dungy helped to create in Tampa.  In addition, Kaufman is on the Selection Committee as the representative from the Buccaneers' area; he expertly presented Warren Sapp's case at the Committee's decisive meeting last year.
There's nothing to argue with regarding the author's assessment of Lynch's career and his impact on the Buccaneers and the NFL as a whole.  Johnston posits that Lynch's #47 jersey has become "synonymous with the quintessential hard-hitting safety," and indeed he is remembered as one of the most feared tacklers in league history.  While the three-technique defensive tackle and weakside linebacker spots (manned in Tampa by Sapp and Brooks) are considered the most important positions in the Tampa Two defense, Johnston quotes Dungy as saying that Lynch's strong safety position was actually the most difficult one to master.
There are two passages in Johnston's story that piqued my interest, however.  Near the end, Johnston writes: "He's accustomed to the doubters. Lynch might seem like more of a long shot, but like always, he brings a hard-hitting resume, along with accomplishments that are difficult to ignore."
Again, these TBO.com articles are not serving as predictions of the final vote on Saturday, but Johnston comes close here.  I have had numerous discussions with members of the Bay area media, and the prevailing opinion seems to be what Johnston is hitting on here: Lynch is deserving of the Hall of Fame, but among the three Buc candidates he may be most likely to have to wait another year.
As an enormous Lynch fan, that's not necessarily what I want to hear, but I can't ignore the perception.  Whether or not that perception is shared by the members of the Selection Committee won't be known until Saturday night.  But if Lynch is made to wait, the reason will likely be another thing Johnston touched on in his article: The raw numbers.  One in particular.
Brooks has his 11 Pro Bowls, 221 starts, 2,148 tackles, 25 interceptions, seven passes defensed, Defensive Player of the Year award, and on and on.  Dungy has the sparkling 139-69 career record as a head coach and the 12 straight seasons without a losing record.  Lynch has nine Pro Bowl selections, putting him among the all-time leaders at safety, but otherwise the greatness of his career is not defined by numbers.  Johnston gets Mike Tomlin, current Steelers head coach and one of Lynch's position coaches during his Buccaneer tenure, to weigh in on the inadequacy of stats in describing Lynch's value.
"Many defensive backs are judged on the number of interceptions," Johnston writes. "Defining Lynch by his statistics would be a mistake, according to Pittsburgh Steelers coach Mike Tomlin, a former Bucs assistant.
'Numbers don't tell the full story of John's impact,'' Tomlin said. 'He absolutely destroyed the tight end-side run game of everyone we played. He also blew up the 'B' gap, and he did it in an unselfish manner.'"
There are seven men in the Hall of Fame who are listed as safeties, and another three who split their career between cornerback and safety (e.g. Ronnie Lott).  All of them are among the top 52 on the NFL's career interceptions chart.  All had at least 46 picks in their careers, topped by Paul Krause's 81, Emlen Tunnell's 79 and Rod Woodson's 71.
Lynch had 26 interceptions in his career.  That's an outstanding total, given the many other ways in which he impacted the game.  Buccaneer fans may also remember that Lynch was given the nickname of "The Closer" by Monte Kiffin for his habit of getting his picks when the game was on the line.
The question is, will Hall of Fame voters look past that interception number – or, better yet, see it as a positive when combined with the entire package – when Lynch's name comes up for debate on Saturday?  Johnston does an excellent job of describing Lynch's career as Hall of Fame-worthy, but he does briefly touch on the perception that this might not be his year.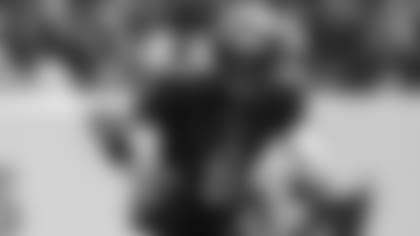 Mike Glennon threw better out of two-WR and spread formations last year than he did out of three-WR sets
The next time we do a "Football Geekery" column here on Buccaneers.com, we might just cut-and-paste this bit of analysis from Sander Philipse.  What the author does in wading through a variety of statistical splits he found on ESPN.com is exactly the type of deeper look into the stats we tried to accomplish on a weekly basis during the season with that series.
Of course, as we occasionally found out in our Geekery endeavors, sometimes the statistics can be entertaining without necessarily providing us with useful conclusions.  Or, as is perhaps more common, they can suggest some potential answers but contain too small of a sample size to truly count on their predictive ability.
That seems to be the conclusion that Philips arrives at after examining the numbers that Mike Glennon, the Buccaneers' rookie starter at quarterback in 2013, put up in a variety of different game situations.  Philipse looks at the how Glennon's performance (or his stats, at least), varied between the first half and the second half of games; when the Bucs were winning, losing or tied; on different downs and distances; and with two, three or four receivers on the field.  Essentially he started with that first unusual split – Glennon's numbers were significantly better before halftime than after – and then used the subsequent ones to try to tease out the underlying reason.  It's a good approach.
Glennon's second-half performance seemed to be part of Tampa Bay's well-documented second-half malaise on offense in 2013.  The Buccaneers actually outscored their opponents (albeit by a single point) in their 16 combined first halves, but were outscored by 102 points after the intermission.  That was a problem.  As Philipse notes, Glennon had a passer rating of 102.7 before halftime and 63.7 after.
It would be simple at this point to assume that Glennon's numbers went down as the game progressed because the Buccaneers were often behind in the second half, and that creates a more difficult situation for any quarterback.  The author does indeed note this theory, but doesn't just accept it blindly.  Instead, he looks at another set of splits – when the Bucs are winning, tied or losing – and finds that they don't support that assertion.
"Oddly enough, Glennon actually seems to do slightly worse when winning as compared to when he's trailing or tied," wrote Philipse. "He's actually better at playing catch-up than he is at preserving a lead, when the team can lean more heavily on the run and the defense can't sell out against the pass. That's just weird."
The subsequent splits reveal some information that is not terribly surprising (Glennon's rating goes down from first-and-10 to third-and-6 ) and some that is a little unexpected (he was quite good out of the spread but quite a bit less so with three receivers on the field).  As Philipse notes, these things are connected – third-and-long is the situation in which the Bucs are most likely to use a three-receiver set.
Again, the exercise as a whole seems inconclusive.  Philipse writes:
"While these statistics are all interesting, I'm not sure they tell us all that much about Mike Glennon's future. He did show that he at least could be a functional game manager, who would do well when managed well and when the team could keep away from third-and-long. Unfortunately, you'll face some long third downs in every game, and to really help your team win, your quarterback needs to be able to convert those opportunities.
But the fact that he couldn't do that last year, when he had a somewhat limited supply of weapons, doesn't mean that he won't be able to learn to do that with Jeff Tedford's help. It also doesn't mean that any of the available quarterbacks, whether in the draft or free agency, would do any better. In other words: we still don't know anything. But at least all these numbers are interesting, right?"
Well, yes, they are, to me at least.  And I don't think the author's conclusion is a cop-out.  The numbers suggest some possible areas that Glennon will need to address with the help of Tedford and Marcus Arroyo (such as sensing and avoiding the pass rush) and also some issues that were out of the young QB's control (such as injuries at WR and TE).  We may not get a concrete answer – nor should we necessarily expect one after just 13 games – but we get some hints, and at the very least a fun run through the stats.
As suggested by the title, the author does two things here, first ranking all the teams in order of "roster quality," and then picking the four biggest positions of need for each club.  There's no point in arguing about the rankings, as the order is essentially meaningless in relation to the roster advice for each team.  Besides, the 23rd spot, where Silva has the Buccaneers, seems fairly generous for a team coming off a 4-12 season.  If anything, that probably reflects the prevailing opinion that Tampa Bay went into the 2013 season with a roster that, on paper at least, looked more like a contender than a four-win squad.  Some of that perception clearly remains, at least for Silva, who says, "For a 4-12 team, the Bucs don't have a ton of glaring needs."
The meat here is in the four positions that Silva focuses on for the Buccaneers: defensive end, offensive line, cornerback and tight end.  It's important to note that this isn't a mock draft; the author is discussing the positions each team should address over the course of the offseason in total.  So, while it might be surprising to see the Buccaneers draft another cornerback in the first round this spring, it's fair to suggest that the team will be looking for depth behind starters Darrelle Revis and Johnthan Banks.  The author even uses Pro Football Focus data to suggest that Banks didn't have a particularly strong 2013 season, but even if you believe that, he was just a rookie.  It's not likely the Buccaneers are looking for a new starter opposite Revis.
If the four positions are presented in order of importance, than Silva suggests that defensive end is the Buccaneers' top need.  That may depend upon what the new coaching staff thinks of Da'Quan Bowers and William Gholston, in particular, but the underlying point is not debatable: The Bucs need a more fearsome pass rush.  Next is the offensive line, and Silva concentrates on the three interior spots.  He mentions subpar performance from the two guards, but Davin Joseph spent much of the 2013 season rounding back into form from a 2012 knee injury, and Carl Nicks missed all but two games with foot issues.  If Joseph shows during the offseason that he is closer to his previous Pro Bowl form, and if Nicks is able to return from his injuries, that apparent weakness could quickly turn back into a strength.
Silva seems to be on the money with the tight end position; the Buccaneers were decimated by injuries at that spot in 2013, but the players coming back from the IR list are not yet proven NFL commodities.  Tim Wright had an eye-opening rookie season after converting from wide receiver, with 54 catches, but how big of a role he plays in 2014 will probably depend upon how strong his blocking becomes.  While tight end is a concern, I would also add receiver, and might even put that above the other pass-catching spot.  If Mike Williams returns to form after a season mostly wiped out by injury, the Buccaneers will have a strong pair of starters again, but last year's struggles after Williams went down indicate that more depth is needed at that position.
It's also a little surprising that Silva didn't include quarterback on the list.  That's not to say that quarterback should be on the list, only that I expected to see it there. While it is very possible that Lovie Smith and the new Bucs staff like what they saw from Mike Glennon and expect him to be a quality starter in 2014, there has certainly been plenty of speculation outside One Buccaneer Place regarding the young passer.  Silva does mention at the end that "the futures of tight end and quarterback Mike Glennon remain to be seen," but not including quarterback on the list of top needs may indicate his belief that the Buccaneers are most likely to stick with the promising young passer.