On Sunday, the Tampa Bay Buccaneers will open their 2016 season by taking on the Atlanta Falcons at the Georgia Dome in Atlanta.  It will be the 46th meeting between the two teams, with the Bucs trying to hold on to the slimmest of series margins after last year's sweep of the Falcons (more on the Bucs-Falcons series history). Seeking the fast start that has eluded them in recent seasons, the Buccaneers have placed a great emphasis on an opening-day win, particularly on the road against a division opponent.
To get that fast start, the Buccaneers will need to minimize the damage caused by the heavily-targeted Julio Jones and keep a new-look Falcon front seven from getting to the quarterback. Here's a closer look at the challenges the Buccaneers will face on Sunday when the 2016 season finally kicks off.
HEAD COACH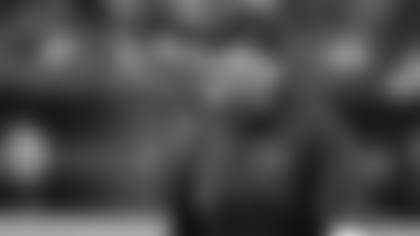 Dan Quinn's first season in Atlanta – and his first year as an NFL head coach – got off to a rousing start when the 2015 Falcons won their first five games, several of them in thrilling last-minute fashion. Unfortunately, Atlanta would win just once more in its next eight outings – including two losses to the Buccaneers – thus missing out on what looked like a sure playoff spot in October. Quinn's club did finish strong, handing the Carolina Panthers their only regular-season loss in Week 16.
Quinn ascended to the Falcons head job after two decades of coaching at the college and pro levels. That season-opening winning streak start made him the first rookie head coach in team history to guide his team to a 5-0 start. Moreover, he was the first rookie head coach in league history to go 5-0 after trailing in the fourth quarter of four of those games.
Given that the Falcons of recent vintage have excelled on offense but struggled on defense, Quinn was a natural choice after he had helped the Seattle Seahawks to two straight Super Bowls as the team's defensive coordinator. Quinn took over that job when the previous coordinator, Gus Bradley, left to become the Jacksonville Jaguars' head coach in 2013. The Seahawks actually brought Quinn back in 2013 after he had spent two years coordinating the defense at the University of Florida. Prior to that, his NFL ledger included two years in Seattle (2009-10), two with the New York Jets (2007-08), two with the Miami Dolphins (2005-06) and four with the San Francisco 49ers (2001-04), most of it coaching defensive linemen. Quinn's college stops included William & Mary, the Virginia Military Institute and Hofstra.
With the Seahawks, Quinn coordinated a defense in 2013 that allowed the fewest points and yards in the NFL and secured the most takeaways on the way to victory in Super Bowl XLVIII. The Seattle defense repeated as league leaders in points and yards last year, though the team as a whole came a few seconds shy of repeating as champs. Quinn's impact was felt immediately, as the Falcons' defense rose from dead last in the rankings in 2014 to 14th in points allowed per game (21.6) and 16th in yards allowed per game (347.6). Those numbers are, in a way, even more impressive given that the Falcons did not fare well in turnover differential (-7 ratio) and had the fewest sacks of opposing quarterbacks in the NFL.
In Seattle, Quinn was known as a creative and aggressive coordinator who gives the opposing team multiple looks. He had a very talented group of players in Seattle but was also credited with getting more production out of some of those players, such as Red Bryant and Michael Bennett, then they had provided in the past. He's been given the "players' coach" tag because he is hands-on and demanding but also calm and approachable.
OFFENSE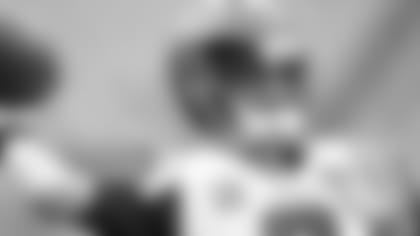 Atlanta's offense has reliably been among the league's most productive units, particularly when passing the ball, since the arrival of quarterback Matt Ryan in 2008. The owner of five straight 4,000-yard seasons, Ryan was the target of some criticism during the Falcons' midseason swoon last fall – partly due to an uncharacteristically high number of turnovers in the red zone – but his final season numbers were right in line with his normal production. Ryan's average NFL season has included a 64.3% completion rate, 4,095 yards, 25 touchdown passes, 13 interceptions, 7.2 yards per pass attempt and a 90.9 passer rating. His 2015 numbers: 66.3% completion rate, 4,530 yards, 21 touchdown passes, 16 interceptions and an 89.0 passer rating.
Ryan has had some particularly strong outings against the Buccaneers, including three different games in which he completed more than 80% of his passes. In last year's overtime loss to Tampa Bay in the Georgia Dome, he hit on 37 of his 45 throws and tossed two touchdown passes, including one to tie the game with 16 seconds left in regulation.
That pass, unsurprisingly, was caught by superstar wide receiver Julio Jones, who has increasingly become Ryan's favorite target. In fact, Jones was targeted a career-high 203 times in 2015, the fifth-highest single-season total in that category since targets have been recorded. They were effective targets, as well, with Jones tying Pittsburgh's Antonio Brown with 136 receptions, the second-most in NFL history.
The 6-3, 220-pound Jones is one of the most complete receivers in the NFL, combining size, speed and incredibly good hands to make him, at times, nearly unstoppable. His 1,871 yards last season work out to 117 per game, a total only surpassed by Calvin Johnson. In eight career games against the Buccaneers, Jones has scored six touchdowns and averaged seven catches and 116 yards.
Since the decline (and now departure) of Roddy White, the Falcons have struggled to find the perfect receiver complement to Jones. Last year, no other wideout caught more than 43 passes or scored more than three touchdowns for Atlanta. To remedy that issue, Atlanta dipped into free agency this past offseason, signing former Bengal Mohamed Sanu to start opposite Jones. Sanu (6-2, 215) gives Ryan another big target but his single-season career best is 56 catches for 790 yards in 2014. Last year, Sanu caught 33 passes and averaged just 11.9 yards per grab without finding the end zone once for Cincinnati.
Of course, Ryan has made good use of his other targets, particularly rising-star running back Devonta Freeman, who caught 73 passes a year ago. The Falcons haven't quite been able to replace retired tight end Tony Gonzalez the last couple years (who could?) but Jacob Tamme was a pass-catching weapon last year with 59 grabs.
It's Devonta Freeman, the third-year back out of Florida State, who has in particular added a new dimension to the Falcons' offense. Freeman racked up 1,634 yards from scrimmage last year and tied for the league lead with 14 touchdowns. He was particularly hot in the middle of the season, though he did not top 76 rushing yards in any of the Falcons' last eight games and he had just four of his 14 TDs in the season's second half. With that in mind, Offensive Coordinator Kyle Shanahan may try to get running back Tevin Coleman more involved in the offense in 2016.
Atlanta's offense excelled at sustaining drives in 2015, ranking first in the entire NFL in possessions that lasted 10 or more plays. That was the result of outstanding production on first down (second in the NFL in percentage of first downs that gained for or more yards) and complementary good work on third down (second in the NFL with a 47.1% success rate). Given that, it's somewhat surprising that the Falcons were tied for 21st in the league in scoring. The apparent reasons: less than optimal red zone production (17th in the NFL in TD%) and that aforementioned turnover ratio, which was the league's sixth worst. Also, given the presence of Jones and Freeman, it's a bit surprising that the Falcons were just 24th in the league in plays that gained 20 or more yards.
Atlanta's offensive line has been a work in progress over several seasons but the team made an enormous addition to that group in March when it signed Pro Bowl center Alex Mack away from the Cleveland Browns. Mack is the perfect anchor for a line that made significant progress in 2015, especially at left tackle where Jake Matthews had a strong season after struggling as a rookie. Ryan Schraeder settled in well at right tackle and the veteran guard combo of Andy Levitre and Chris Chester give the Falcons strong run blocking up the middle.
DEFENSE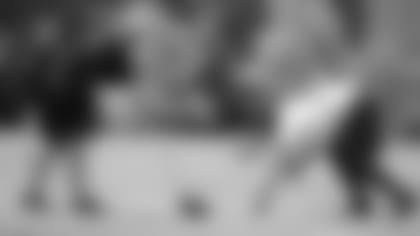 As noted above, Head Coach Dan Quinn, along with Defensive Coordinator Richard Smith, brought the Falcons' defense along nicely in 2015 after a very rough 2014 campaign. What they have not yet been able to do, however, is breathe life into a pass rush that has had trouble generating sacks for most of this decade. Atlanta has averaged just 28 sacks per year since 2010, and actually went downward last year to 19 from 22 in 2015. Last year's Falcons are the only team in the 2010s to finish a season with less than 20 sacks.
It hasn't been for a lack of trying. The Falcons used the eighth overall pick in 2015 on edge rusher Vic Beasley and this year brought in veteran Dwight Freeney and former Dolphin Derrick Shelby. They might also get some pass-rushing help from rookie linebackers Deion Jones and De'Vondre Campbell, both of whom have cracked the starting lineup. It's a new-look front seven, with Beasley listed as a linebacker in a 4-3 alignment on the Falcons' official depth chart.
Beasley did lead the team in sacks last season, but with just 4.0. In addition to Beasley and the others noted above, Adrian Clayborn, Brooks Reed, Grady Jarrett, Phillip Wheeler, Sean Weatherspoon and Courtney Upshaw have all been added to the Falcons' front seven since the arrival of Quinn and his staff in 2015. (Weatherspoon is actually a returning Falcon after spending last year in Arizona.) The Falcons' pass rush is a good bet to be better in 2016 if only because the team will have a deep rotation and, presumably, fresh legs.
That didn't necessarily show up in the preseason, as the Falcons had only seven sacks in four games, but just like last year that didn't stop the defense from playing well overall. Atlanta finished the warm-up slate ranked sixth in both points and yards allowed.
Last year, the Falcons stood up well against the run, allowing just 105 yards per game and only one individual 100-yard rushing effort. Former undrafted free agent Paul Worrilow was the leading tackler in that scheme but he is now a reserve after the additions of Jones and Campbell. The greatest improvement for Atlanta's defense came against the pass, where they improved from #32 to #18 and continued to nurture a star cornerback in Desmond Trufant.
The Falcons were particularly good at denying the big play, allowing only two touchdown passes for more than 20 yards, the second-lowest total in the league, and only 19 scoring passes overall. And they countered that with some big plays of their own, ranking second in the league with six takeaways in the red zone. Trufant had only one interception but, as is often the case with top cover corners, that's a very misleading statistic. Trufant helped by shutting his side of the field down, as he was targeted only 56 times all year, the lowest for any regular starting cornerback in the league. He allowed only 32 receptions, or an average of two per game.
The Falcons tried to add a thumper to their secondary in the first round of this year's draft, taking Florida safety Keanu Neal, but that plan is currently on hold as Neal is recovering from a preseason knee injury and probably won't play on Sunday. The Falcons recently signed former Buccaneer Dashon Goldson to add some depth to their safety corps.
Cornerback Robert Alford, who was drafted in the second round in 2013, right after the Falcons took Trufant in the first round, has developed into an able running mate for Trufant. He had two interceptions last year, including one returned 59 yards for a touchdown, and was the team leader with 14 passes defensed. The safety position is a little lacking in NFL experience, with the current starting duo of Ricardo Allen and Kemal Ishmael combining for 30 regular-season starts, most of them last year.
The Falcons defense did have difficulty getting off the field on third downs last year, allowing a 42.9% conversion rate to rank 27th in the league. As a result, opponents were able to put together 30 drives of 10 more plays, the seventh-worst total in the league. And despite their high number of takeaways in the red zone, Falcons allowed their opponents to score touchdowns on 62.3% of the drives that cracked their 20, tied for seventh-worst in the league as well.
SPECIAL TEAMS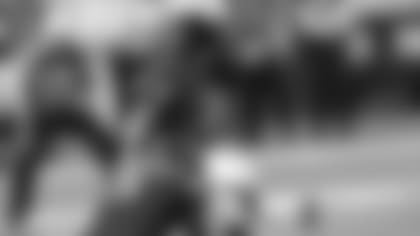 Atlanta gave incumbent kicker Matt Bryant competition in the preseason in fellow veteran Shayne Graham and undrafted rookie Nick Rose but Bryant held them both off to keep his job for the eighth straight season. Bryant was good on 14 of 18 field goal tries last year, though he missed time due to injury, giving Graham a chance to hit on 11 of 13. Over his seven seasons in Atlanta, Bryant has put up an 86.7% field goal rate, making 176 of 203 tries. Last year, three of his four misses were from the 40 to 49-yard range.
Punter Matt Bosher joined Bryant in 2011, as a sixth-round draft pick, and those two have been a solid combo ever since. Bosher posted fine averages of 47.2 gross yards and 40.4 net yards last year, with just four touchbacks to counter 24 punts dropped inside the 20. Bosher also handles kickoffs and has proved effective at that task, as well, with a nearly 75% touchback rate. The Falcons were not particularly strong at covering kicks last year, however, allowing 9.7 yards per punt return and 27.2 yards per kickoff return. Only two teams allowed more kickoff returns of 20 or more yards last year than Atlanta. Bosher helped minimize that problem with his touchbacks, though, as the Falcons only had to cover 22 kickoff returns all year.
The Falcons let five different players try their hand at punt returns during the preseason but appear to be sticking with wide receiver Eric Weems, who handled almost all of their return work last year. He averaged 11.6 yards per punt return and 26.9 yards per kickoff return last year and no longer has legendary return man Devin Hester around to steal runback reps. However, the Falcons' depth chart does have Tevin Coleman listed first at kickoff return so the Falcons might try something different in that regard in 2016.