STORY HIGHLIGHTS
QB Ben Roethlisberger has led a balanced and productive Steelers offense through the first three weeks of 2014
Pittsburgh's defense has been susceptible to the run and has recently incurred some key injuries
The Steelers' rookie punter has performed well and Antonio Brown remains a dangerous punt returner

On Sunday, the 0-3 Tampa Bay Buccaneers take on the 2-1 Pittsburgh Steelers at Heinz Field in Pittsburgh, Pennsylvania.  It will be the 10th meeting between the two teams in the regular season, and only the Buccaneers' second trip to Pittsburgh in the last 32 years (more on the Bucs-Steelers series history here). The Buccaneers are trying to get their 2014 season on track against a Steelers team that dealt NFC South co-leader Carolina a 37-19 defeat this past Sunday.
To get their first win of 2014, the Buccaneers will need to slow a two-headed rushing attack that put up 264 yards against Carolina last Sunday night. Pittsburgh's defense is dealing with some key injuries from that same game but still has such dangerous playmakers as Lawrence Timmons and Troy Polamalu. Here's a closer look at the challenges the Buccaneers will face on Sunday when they visit Heinz Field.
HEAD COACH: Mike Tomlin got his NFL start in Tampa, joining Tony Dungy's staff in 2001 to replace departed Defensive Backs Coach Herm Edwards, the new Head Coach of the New York Jets. He made a quick impression, as he was retained the following year after Jon Gruden took over as head coach, thus taking part in fashioning the Bucs' secondary into the best in the NFL in 2002. Tampa Bay ranked first in the NFL in pass defense and points allowed, picked off 31 passes and held opposing quarterbacks to a combined passer rating of 48.4.
After five strong seasons with the Bucs, Tomlin took over as defensive coordinator for the Minnesota Vikings, but that gig lasted just one year before the Steelers came calling. Just the third head coach hired by Pittsburgh since 1969 – thus following Chuck Noll and Bill Cowher – Tomlin found instant success. His .634 winning rate in his first seven years at the helm (2007-13) tied Cowher for the best mark in team history for a head coach in his first seven seasons, and of course he had the Steelers back in the Super Bowl in just his second year. After the Steelers beat the Arizona Cardinals in a thrilling Super Bowl XLIII matchup – coincidentally played at Tampa's Raymond James Stadium – Tomlin became, at 34, the youngest head coach ever to raise the Lombardi Trophy. The Steelers were back in the Super Bowl two years later, falling to Green Bay.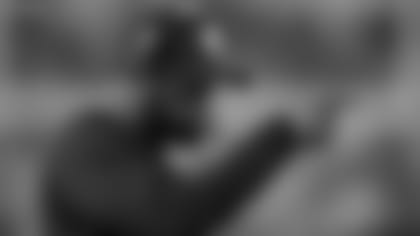 Mike Tomlin has as high of a winning percentage through his first seven seasons as any head coach in the Steelers' proud history
Tomlin takes a no-nonsense approach to the locker room but is credited with being a good motivator of his players. Many point to last season as a prime indication of that ability. Though the Steelers have finished at 8-8 for two consecutive years, last season's story was a bit different. A team with very high expectations started out 0-4 and eventually fell to 2-6 by midseason before rallying to that .500 finish.
OFFENSE: Much like the current Chicago Bears, the Steelers have a well-earned franchise reputation as a defense-first team but are really winning on offense these days. Pittsburgh has the NFL's fifth-ranked attack overall after three weeks, and their second in rushing yards with an impressive 163.3 per game. That total went up after last Sunday's drubbing of the Carolina Panthers, in which the Steelers ran for 264 yards and averaged 7.8 yards per pop. They are powered by the one-two punch of Le'Veon Bell – an emerging NFL superstar – and LeGarrette Blount, the former Buccaneer and Patriot. On Sunday, Bell ran for 147 yards and Blount for 118, becoming the first pair of Steeler backs to crack the 100-yard mark in the same game since 1986.
Buccaneer fans remember Blount's style; while he's obviously one of the biggest backs in the league he often gets his biggest runs by being nimble, and occasionally even hurdling over a defender. Still, at 6-0 and 250 pounds, he is the type of ballcarrier the Bucs will need to swarm with multiple defenders. That's a tougher task against Bell, who is still listed at 244 pounds on the Steelers' roster but is reportedly playing somewhere in the mid-220s. That was by request of Tomlin, and it has clearly helped – Bell is still a patient runner who looks for the right seams, but now he's hitting them with more burst and explosiveness, and the result is a league-leading 5.9 yards per carry.
Of course, at has been for just over a decade now, it is quarterback Ben Roethlisberger who is the true key to the Steelers' offense, and he's off to a good start. At 6-5 and 241 pounds, he's called "Big Ben" for a reason, but as the rest of the NFL is well aware by now, he is surprisingly mobile and good at extending plays. So far this year he has thrown for 778 yards in three games, with a passer rating of 91.1. As good as that last number is, it's a bit deceiving; Roethlisberger's 66.3% completion rate, 7.70 yards per attempt and 2.0 interception percentage are all excellent, but he has only three TD throws because his running backs have scored the team's other three offensive touchdowns. As good as the Steelers' rushing attack is, they're not going to minimize Roethlisberger's role after a 2013 season in which he set career highs for attempts and completions and threw for 4,261 yards. The Steelers have dropped back to pass on over 57% of their plays this year.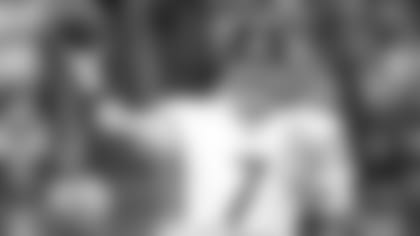 Pittsburgh QB Ben Roethlisberger has completed two-thirds of his passes this year and is averaging 7.70 yards per pass attempt
Roethlisberger has been sacked six times, putting Pittsburgh right in the middle of the league's ranking in sacks-per-pass-play, but that decent showing plus the big rushing numbers is an indication of good work up front. The Steelers' offensive line went through some upheaval last season but settled down near the end, in part because of the good work of former seventh-round pick Nate Beachum at left tackle. The 6-3, 303-pound Beachum is the NFL's smallest starting left tackle, but he's quick on his feet and an intense student of the game, and he's surely benefited from the 2014 arrival of Mike Munchak as Pittsburgh's offensive line coach. There are two former first-round picks on the starting line in center Maurkice Pouncey and right guard David DeCastro, and right tackle Marcus Gilbert is a 2011 second-round pick, so there is plenty of pedigreed talent protecting Roethlisberger.
Giving Roethlisberger time to throw usually means giving him time to find Antonio Brown, who is tied for fifth in the league with 22 and has been on the receiving end of all three of Roethlisberger's touchdown passes. Brown is not a big receiver (5-10, 186) but he's quick and agile and has very reliable hands, as well as an obvious chemistry with his quarterback. The Steelers are also getting good production out of second-year man Markus Wheaton, as many expected, and Roethlisberger has very good options in the passing game at both running back (Bell has 13 catches for 146 yards) and at tight end with the always reliable Heath Miller.
DEFENSE: Pittsburgh's defense, long known for the unpredictable havoc it could wreak out of its 3-4 front with all of its pass-rushing linebackers, has not been quite as stout as its well-deserved reputation since the start of 2013. After 13 straight seasons of ranking among the league's top 10 in yards allowed (including first-place finishes in 2011 and 2012), the Steelers ranked 13th last year and are currently 18th in 2014. Moreover, the Carolina game on Sunday did a number on its depth as three starters suffered injuries that are expected to keep them out of this weekend's game, at least. Starting ROLB Jarvis Jones, in fact, has already been placed on injured reserve (designated for return), and he was the team's sack leader with 2.0. Starting LILB Ryan Shazier, a very promising rookie (14th overall pick) and starting RCB Ike Taylor, perhaps the glue to Pittsburgh's secondary, also look to be sidelined, and the team has gone to the measure of coaxing LB James Harrison out of retirement.
Even after holding Carolina to 42 rushing yards on Sunday night, the Steelers rank 22nd in the NFL in that category, and opponents are averaging 5.1 yards per carry so far. This suggests that Pittsburgh is missing (or still trying to develop) another hallmark of most of their great defenses of recent vintage: powerful interior linemen who can control the point (think Casey Hampton). Steve McLendon, a fifth-year former undrafted free agent is manning nose tackle, and he has one of the team's six sacks, but he and the two Cams (Heyward and Thomas) may not be clogging up the middle as much as Steeler back-eights are used to seeing.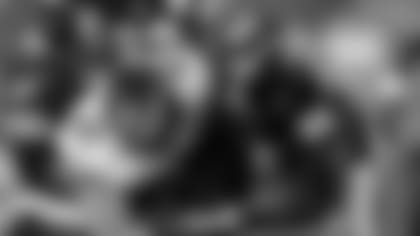 LB Lawrence Timmons can line up all over the field for the Steelers and is the team's leading tackler again in 2014
Starting RILB (the strongside inside linebacker) Lawrence Timmons could be the key for the Steelers' defensive front, especially with the injuries to Shazier and Jones. The Pittsburgh coaching staff came into 2014 intending to move Timmons around, playing him inside, outside standing up and on the edge with his hand in the ground. He has been a tackling machine over the last five years, leading the team in stops last year with 155 and again so far this year with 29, and he also has 26.0 career sacks. Timmons' most underrated skill may be his work in pass-coverage; indeed, he is an every-down, every-situation player that the Buccaneers' offense must account for at all times.
Losing Taylor, a 12th-year veteran with experience and the height (6-1) to be a better matchup against the likes of Vincent Jackson and Mike Evans, obviously hurts the Steelers, but they still have the veteran presence of strong safety Troy Polamalu, an eight-time Pro Bowler. The 33-year-old Polamalu may not be at his absolute peak (he was the NFL's Defensive Player of the Year in 2010) but he's still the type of savvy performer who will surprise you with a game-changing play, a la the Bucs' long-time vet Ronde Barber. Polamalu has scored five career touchdowns, and just last year he combined 2.0 sacks with five forced fumbles, one fumble recovery and two interceptions.
Even with Taylor, the Steelers' defense is one of six remaining in the NFL that has yet to intercept a pass.  They have recovered two fumbles for their lone two takeaways on the season, leaving them at -2 in turnover ratio, tied for 21st in the league.  In fact, many of Pittsburgh's defensive rankings are lower than has become its standard, but they are third in the league in preventing third-down conversions, allowing them at a 31.4% rate, and that has likely been a winning edge for the 2-1 club that has outscored its opponents by just one point overall.
SPECIAL TEAMS: The Steelers' kicking duo includes a rookie and a former journeyman who has found a home in Pittsburgh…and both are performing well. The latter is Shaun Suisham, who bounced back and forth between Dallas and Washington from 2005-09, making 79.1% of his field goal tries in that span. Since signing with Pittsburgh in 2010, he has played in 67 straight games and made a sparkling 88.0% of his field goals. That's the sixth-highest mark in the league over that span, and it's only going up, as he has made 23 in a row dating back to last year, including a 41-yard game-winner against Cleveland as time expired on opening weekend.
The rookie is punter Brad Wing, a native of Australia who played at LSU and won the job in Pittsburgh after signing as an undrafted free agent. Wing ranks near the middle of the NFL pack with a 44.8-yard gross punting average, while his net of 40.2 is 13th overall.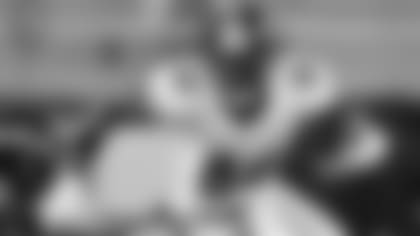 In addition to being the league's fifth-leading pass-catcher, WR Antonio Brown is also a threat on punt returns
Antonio Brown continues to be a dual threat as he also handles punt returns and has averaged 10.9 yards on seven attempts, with a long of 36. The Steelers are letting rookie WR/RB Dri Archer handle the kickoff return duties; Archer is just 5-8 and 173 pounds but he showed off incredible speed at the NFL Scouting Combine in February. The jury is still out on whether the rookie will be able to make an impact as a return man, as he's had only two chances through three games, averaging 14.5 yards per try.
Get to know the key players on the Steelers before the Bucs face off with Pittsburgh on Sunday.