By the estimation of Head Coach Dirk Koetter, the Tampa Bay Buccaneers were struggling to hang on last Sunday in San Diego until two consecutive plays in the third quarter swung the momentum to their side.
The second of those two plays made most of the highlight shows that evening: Lavonte David's interception and touchdown return of a pass deflected by teammate Vernon Hargreaves. The play that came just before it was the type that is more likely to draw praise in team meeting rooms than on television.

CLICK HERE FOR AN ENHANCED VERSION OF THIS STORY
That play was a thunderous punt by Bryan Anger that not only covered 54 yards but also hung in the air so long that it prompted Chargers return man Isaiah Burse to call for a fair catch. It was a good decision; Buccaneers safety Ryan Smith was bearing down on him with a full head of steam.
David's pick-six was on San Diego's first-down attempt from the eight. Teams often run the ball when backed up near their goal line, a tendency that Philip Rivers tried to exploit by faking a handoff and immediately throwing a quick slant pass to wide receiver Tyrell Williams. Hargreaves and David were ready and moments later the Bucs had their first lead of a game they would eventually capture, 28-21 for their fourth straight win.
So a 54-yard punt led almost directly to a defensive touchdown by #54. And that's our number for the day because Anger has now punted 54 times in his first year as a Buccaneer after four very successful seasons in Jacksonville. According to Pro Football Reference, the play described above was the 13th-most impactful punt Anger has boomed this year, in terms of the effect it had on the Bucs' chances to win.
That ranking is based upon the idea of Expected Points (EP), a metric that uses a database of previous NFL plays to suggest the expected net point advantage for a team based on the down, distance and field position of a specific play. As one would expect, a play in which a team is facing a fourth down in its own territory and is about to give the ball away has an expected advantage for the opposition. Sometimes, as was the case with this 54-yard punt on Sunday, a punt can change the situation enough so that the punting team has, on the next play, the expected point advantage even though the opponent now has possession. When San Diego was forced to start at their own, the Bucs were theoretically the team with the advantage by a small margin. In reality, it proved to be a real and immediate advantage of seven points.
Unsurprisingly, the two punts that have improved the Bucs' EP most significantly this year were ones on which the opposing return man fumbled and Tampa Bay recovered. Most of the rest were ones like Sunday's 54-yarder, in which Anger dramatically flipped field position with a punt that was both deep and impossible or difficult to return. Below are the 15 Anger punts this season that have most positively affected the Buccaneers' game situation.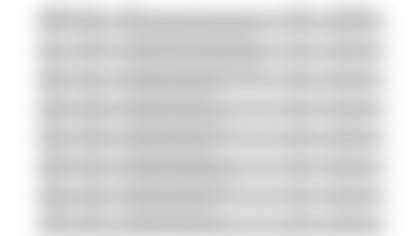 Note the 11th and 12th entries on the list, against Carolina and Oakland, respectively. In each case, Anger boomed a 50+-yard punt and also directed it so that it went out of bounds without the possibility of a return. Those are two extremely good examples of what the Buccaneers' coaching staff has asked of Anger quite often this year.
On many of his punts, Anger is attempting not only to hit it far but to put it in a particular spot on the field, to suppress return yardage by either sending the ball out of bounds or trapping the return man with little room to maneuver. It is no coincidence that the Buccaneers' punting unit ranks fifth in the NFL in both total punt return yards allowed and yards allowed per return (though fantastic work by gunners Russell Shepard and Josh Robinson has also been a big part of the equation).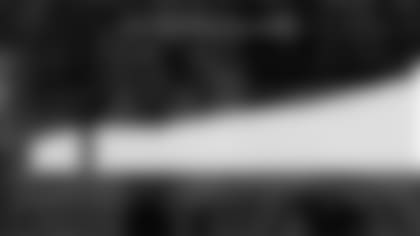 The "FC" column indicates the number of fair catches forced. Opponents have attempted a fair catch on 21 of the 52 Anger punts that did not result in a fumble, or 40.4% of the time. The 21 fair catches against Tampa Bay's punting crew is the sixth-highest total in the league.
In 2015, Tampa Bay ranked 31st in the NFL in gross punting average and 27th in net punting average. When they signed Anger as an unrestricted free agent this past spring, they got a player who would improve their standings in those two areas significantly. Anger ranks 14th in the NFL with a gross punting average of 45.9 and, more importantly, is sixth with his net of 42.1.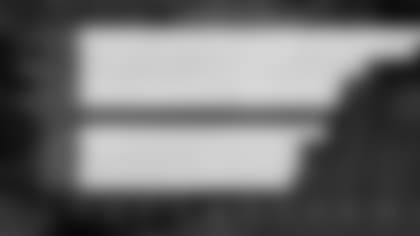 Again with the help of Shepard, Robinson and the rest of the punting unit, Anger has seen 26 of his 54 punts downed inside the opponents' 20-yard line. That's the sixth-highest total of inside-the-20 punts in the NFL, and Anger ranks fifth in the percentage of his punts that end in that result, and third-highest among players with at least 50 punts already.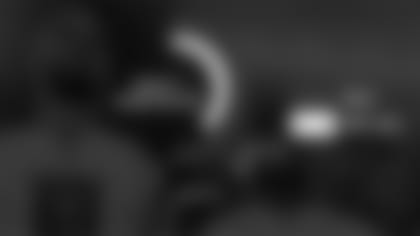 The Buccaneers have now played 12 games, or three quarters of their 2016 regular season. If Anger continues to produce at or close to his current rates, he will break the team's three most significant single-season punting records: gross punting average, net punting average and punts inside the 20. Below are the top five in each category, with Anger's current numbers included.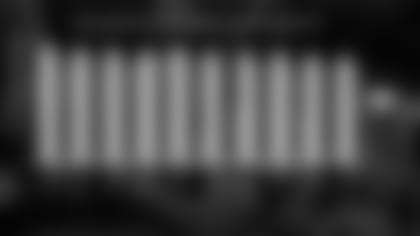 By season's end, Anger may find himself prominently featured in the Buccaneers' franchise record book. More importantly, the Buccaneers might find themselves in the playoffs for the first time since 2007. If so, Bryan Anger's consistently outstanding work in the field position game will be a quietly important factor in that postseason return.