STORY HIGHLIGHTS
The Bucs signed former Cardinals DE Ronald Talley, who obviously impressed in mini-camp while on a tryout contract
Talley is one of eight DEs the Buccaneers are set to take to training camp in July
One more open spot on the roster remains after WR Aaron Burks and DT Everett Dawkins were released

Ronald Talley did enough in three days to prove he needs at least three more weeks of exposure.
On Friday, the Tampa Bay Buccaneers announced the signing of Talley, a fourth-year defensive end who had participated in the team's offseason-ending mini-camp on a tryout contract.   To make room on the 90-man roster they will take to training camp in July, the Buccaneers released wide receiver Aaron Burks and defensive tackle Everett Dawkins.
In the ongoing effort to fine-tune the roster and build quality depth, the Buccaneers invited six players to this week's mini-camp on a tryout basis.  Talley, who has seen action with the Arizona Cardinals over the past three years, used that opportunity as a springboard into another NFL training camp.  It's possible another player from among those six will still get the call as well, since Friday's moves left the roster at 89 players.
The Buccaneers will open training camp on July 25, and while there could be a few more changes in the next six weeks, they have essentially formed the 90-man crew that will compete for 53 final spots.  Assuming he is still on the roster on the 25th, Talley will have just as much of an opportunity to make the team as everybody else on the roster.  Talley is one of eight defensive ends the Buccaneers will take to training camp, a group headlined by Michael Johnson and Adrian Clayborn but somewhat open to interpretation after that.
Talley (6-3, 282) started out with the Green Bay Packers as an undrafted free agent in 2009 and spent a year on their practice squad.  He ended up with the Cardinals in 2010, again on the practice squad, but made it onto the active roster in 2011.  Over the next three years he played in 15 games, made one start and recorded 14 tackles and a pass defensed.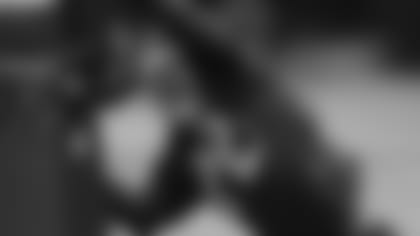 DE Ronald Talley played in 15 games for the Arizona Cardinals from 2011-13
Burks joined the Buccaneers as an undrafted rookie free agent out of Boise State on May 12.  Dawkins came aboard as a practice squad player last November and was re-signed by the team in early January.