Reynolds spent seven seasons in a Buccaneer uniform from 1987 to 1993. He started 103 of 105 games he played and in that time, nabbed 17 interceptions and forced eight fumbles. His longest interception return was for 68 yards during the 1989 season and was one of five he had in his most productive year in Tampa Bay.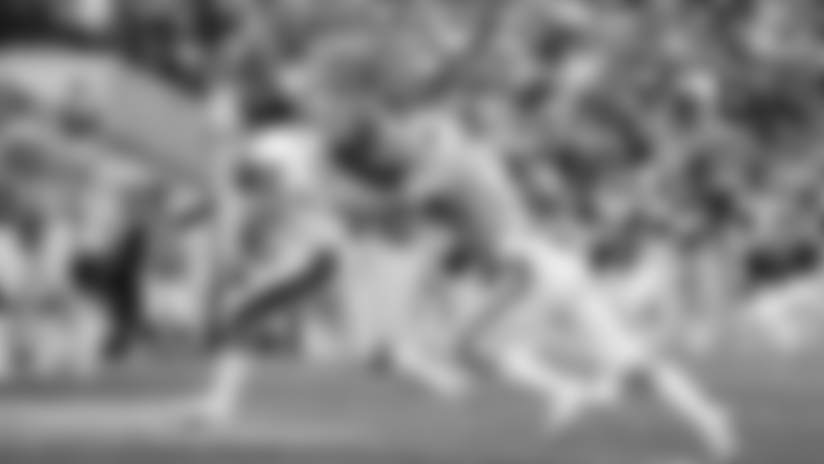 As a safety, Cotney was part of the Bucs' inaugural season in 1976, starting 13 of 14 games that year. During his eight year stint at a Buc, he also nabbed 17 interceptions and recovered six fumbles. He was acquired in the expansion draft from the Houston Oilers, spending the rest of his career in Tampa Bay.
While Jackson's numbers may not stack up as well against some of the guys on this list, it's hard to overlook the Buccaneers' Super Bowl MVP from the 2002 season here. He may have only had eight interceptions during his six seasons in Tampa Bay but he had two in Super Bowl XXXVII in back-to-back series, helping to hold the Raiders to just three points in the first half.
Talib was drafted by the Buccaneers in the first round of the 2008 NFL Draft out of Kansas. His rookie season, he only started two games but still had four interceptions and nine passes defensed. His four-plus seasons in Tampa Bay saw 18 interceptions by Talib, with three returned for touchdowns. His 54 passes defensed as a Buc are the most he's had with any team he's been with.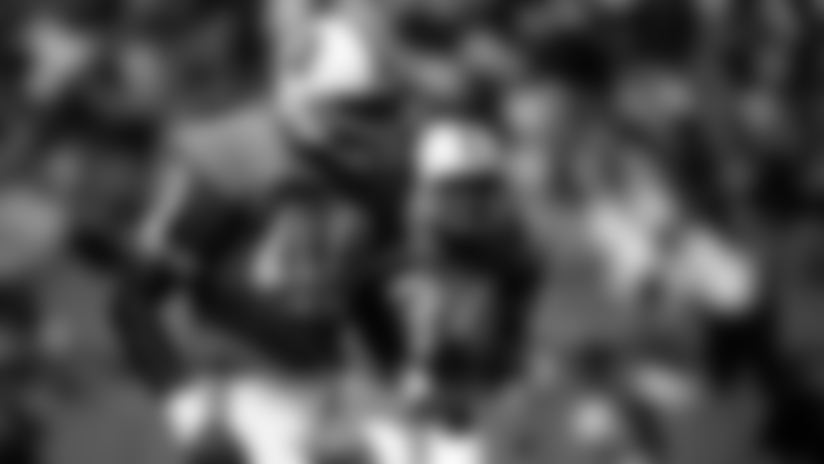 Washington was another player who was part of the Buccaneers in the beginning, acquired by the Bucs in the expansion draft from the Baltimore Colts. He spent nine seasons in a Buccaneer uniform, starting 97 of 100 games played. He tallied 28 interceptions in that span and scored on three of them.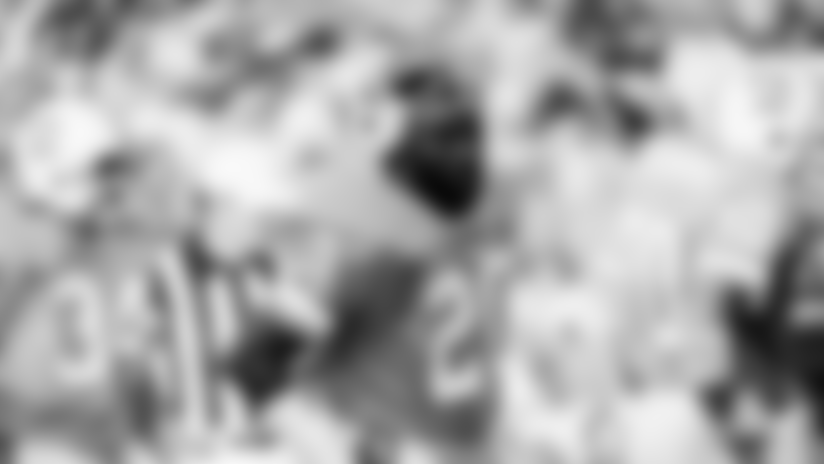 And another one! Brown wore a Buccaneer uniform for the entirety of his NFL career from 1976 to 1984. He started 95 out of 100 games and had his most productive year in 1981. He recorded nine interceptions that season with 215 return yards and two defensive touchdowns.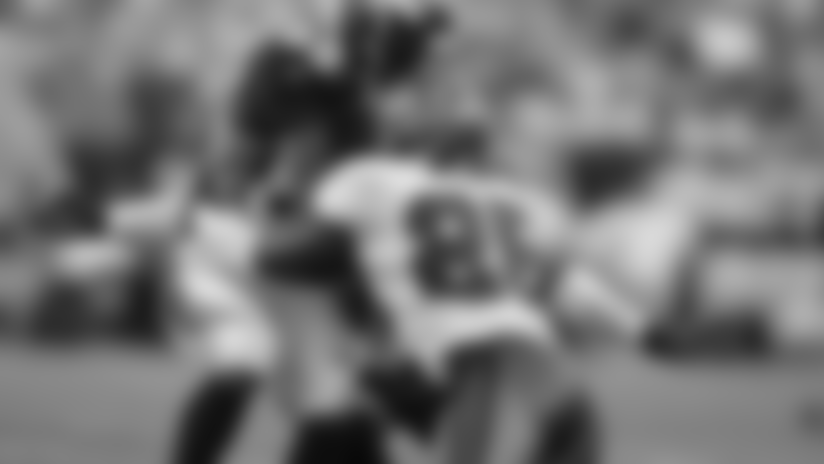 Kelly spent 10 seasons in Tampa Bay after he was drafted in the second round of the 1998 NFL Draft. He recorded all 22 of his career interceptions as a Buccaneer and tallied 99 passes defensed in that time. He led the league during the 2002 season in defensive interceptions, recording eight during the Buccaneers' Super Bowl season.
Abraham was drafted by the Buccaneers in the third round of the 1996 NFL Draft and started 12 of the Bucs' 16 games his rookie year, leading to an NFL All-Rookie Team selection. He led the league in interceptions with seven and in passes defensed with 25 during the 1999 season and followed it up with a Pro Bowl selection that following year in 2000, also recording seven interceptions and a league-high 23 passes defensed. He was with the Buccaneers until 2001, finishing his time in Tampa Bay with 31 interceptions and 64 passes defensed before playing three seasons with the New York Jets.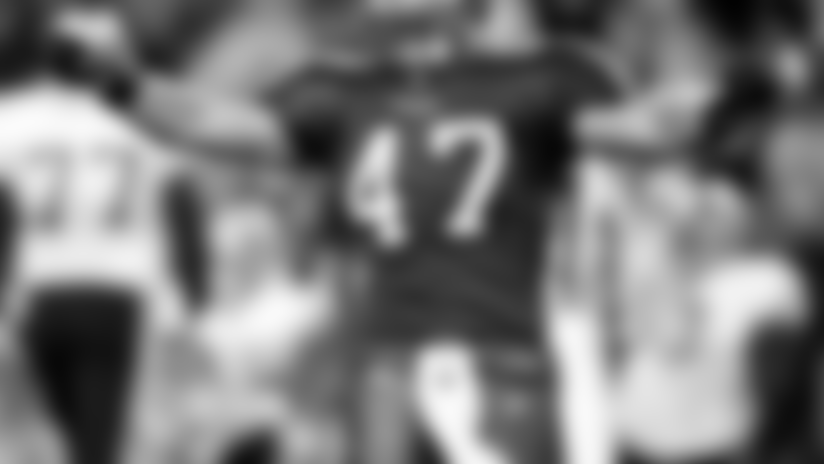 The Stanford-product and Pro Football Hall of Fame hopeful wasn't drafted until the third round of the 1993 NFL Draft. He turned that selection into an 11 year career as a Buccaneer, going down as one of the most prolific players in franchise history. He represented the Buccaneers in five Pro Bowls and earned two First-Team All-Pro selections in that time. Known for his hard-hitting style, Lynch single-handedly changed the way the safety position was played in the National Football League.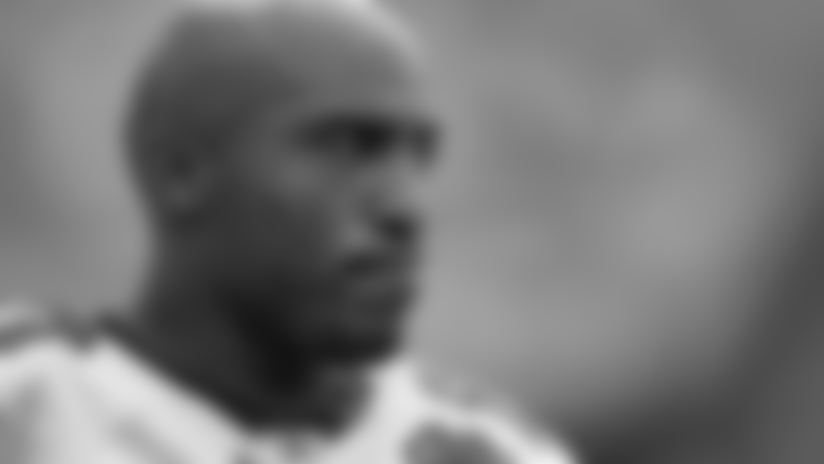 The only player that could top Lynch on this list is of course, Ronde Barber, who spent his entire 16-year NFL career with the Buccaneers. Sixteen years! He went from not sure he'd make final roster cuts in his rookie season after being drafted in the third round of the 1997 NFL Draft, to leading the league in interceptions with 10 in 2001. He garnered First-Team All-Pro and Pro Bowl honors that season. It was the first of five Pro Bowl selections and three All-Pro selections of his career. By the time he retired in 2012, Barber had amassed 47 interceptions with eight returned for touchdowns along with 12 fumble recoveries, a record that was just broken by linebacker Lavonte David this season. He also racked up 28.0 sacks as a corner by the time he was done, just for good measure. He also owns the highest Approximate Value total in franchise history among defensive backs, as assigned by Pro Football Reference with 150 and is waiting on his own Hall of Fame induction, making it as a semi-finalist this past year.