The Falcons and Panthers remained neck-and-neck at the top of the division, each team pushing its record to 4-0 with Sunday victories. New Orleans also got its first win of the year in an overtime thriller against Dallas and, just as importantly, got through the game without any damage to QB Drew Brees. The Falcons have an emerging star on offense, the Panthers have one on defense and the Saints are starting to make better use of RB C.J. Spiller.
With Atlanta and Carolina trying to stay perfect and the Bucs and Saints looking to claw back into the race, it's time once again to check in on the headlines from around the division.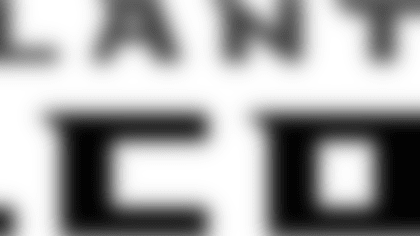 Atlanta Falcons (4-0): No fiery halftime speeches were needed from Dan Quinn this time around, as Atlanta took a 28-0 lead into the intermission Sunday on its way to a 42-21 drubbing of the visiting Houston Texans. Devonta Freeman got the onslaught started with the first two of his three touchdowns, giving him back-to-back three-TD outings. The second-year back is starting to produce like his childhood idol, LaDainian Tomlinson, says the Falcons' team website.
Just about everything is clicking so far for the Falcons' offense, which ranks third in the NFL in points, fifth in yards, fifth in passing yards and second in third-down conversion rate. Freeman has been the star on the ground in recent weeks, Julio Jones has been the NFL's most productive receiver and even Leonard Hankerson had a big game Sunday, with 103 yards and a touchdown. There is one long-time Falcon contributor who is not currently happy with his role, however.
Atlanta's defense still ranks just 28th in the league, and the pass defense has given up more than 300 yards per game, but the Falcons pitched a shutout for three quarters Sunday and are 15th in points allowed. Despite the aerial yards allowed, Atlanta's coaching staff is pleased with the play of starting cornerbacks Robert Alford and Desmond Trufant, both of whom broke up three passes against Houston. Starting outside linebacker Justin Durant is now dealing with an elbow injury sustained on Sunday, but overall Atlanta's defense is showing signs of life under Quinn, the former Seattle defensive coordinator.
Carolina Panthers (4-0): Carolina left Raymond James Stadium with its fourth win of the season on Sunday, and defensive takeaways were easily the most important reason why. Rising star cornerback Josh Norman started the Panthers' four-interception barrage with a pick-six to end Tampa Bay's first drive, meaning September's NFC Defensive Player of the Month got his October off to a great start. Norman had another pick in the second half and now has an NFL-high four on the season, two of which he took to the house. Grantland's Robert Mays says it's time to stop throwing in Norman's direction.
NFL note-master Randall Liu had a few things to say about Norman, too.
The Panthers now head into their bye week, and they may come out of it even stronger, especially on defense. That time off might be enough to get Luke Kuechly back on the field after he has missed three games with a concussion, and it will also help newly-acquired defensive end Jared Allen overcome a pinched nerve. On the other hand, as the Charlotte Observer points out, Carolina actually has an 0-5 record in games played after a bye week under Head Coach Ron Rivera.
The Panthers' schedule becomes more difficult after the bye, according to ESPN.com's David Newton. Newton also points out that the Carolina defense is on the verge of facing more proven passers than it has in the season's first month, but he does believe that the Panthers are a true Super Bowl contender. The fact that some analysts seem to feel otherwise, citing Carolina's list of opponents so far, has not pleased the Panthers' locker room. Rivera has advised his players to answer that criticism with their play on the field.
"I've told them there is nothing you can do but get ready to play your next game, and that is what we'll do," he said. "We'll take the bye and get ready for Seattle."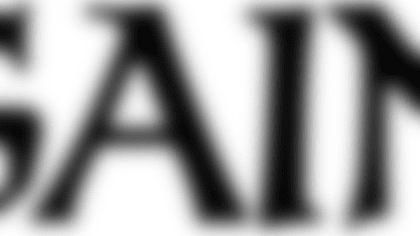 New Orleans Saints (1-3): The Saints got their first win of the season on Sunday, and did so in dramatic fashion. RB Khiry Robinson's one-yard touchdown tied the game against Dallas at 20-20 in the fourth quarter, sending it into overtime. On the second play of the extra period, Brees threw a short pass to RB C.J. Spiller, who exploded up the sideline for an 80-yard game winner. Sixty-two of those 80 yards came after the catch. It was one of the first times that the Saints have really been able to get Spiller "out in space," where he can take advantage of his speed.
QB Drew Brees returned to action after missing one start thanks to a shoulder injury suffered in a Week Two loss to the Buccaneers. He made it through "no worse for wear" and with a typically Breesian stat line: 80.5% completion rate, 359 yards, two touchdowns no interceptions. Brees did take two sacks but the Saints focused on short, quick passes to keep him from taking too many hits.
Oh, and Mr. Liu has another note about that Brees-Spiller touchdown:
The game went into overtime in part because rookie kicker Zach Hocker banged a 30-yard field goal try off the left upright at the end of regulation. On Monday, reports followed that the Saints would be working out kickers and punters, the latter because veteran Thomas Morstead suffered a quad injury in the game. Head Coach Sean Payton believed that Morstead would be "fine," but the team might still be preparing contingency plans.
The Saints are also making do without Pro Bowl guard Jahri Evans, who has had arthroscopic knee surgery and could be sidelined for a month. Evans missed Sunday's game and was replaced by Senio Kelemete, and the Saints' line struggled as a whole against Dallas' front.