Last Sunday, hundreds of thousands of people tuned in to the Buccaneers' first preseason game as Jameis Winston, the team's No. 1 draft pick, took the field for his first NFL game. Quietly in the background, punter Karl Schmitz trotted out of the tunnel to play his first football game in nearly a decade.
Schmitz is as unlikely of an NFL story as they come, entering the league as a 28-year-old rookie having played one season of FCS football at the University of Jacksonville. Schmitz served as the team's kickoff specialist, booting 11 kicks but never lining up for a punt. That was the last time he played in a game. It was 2008.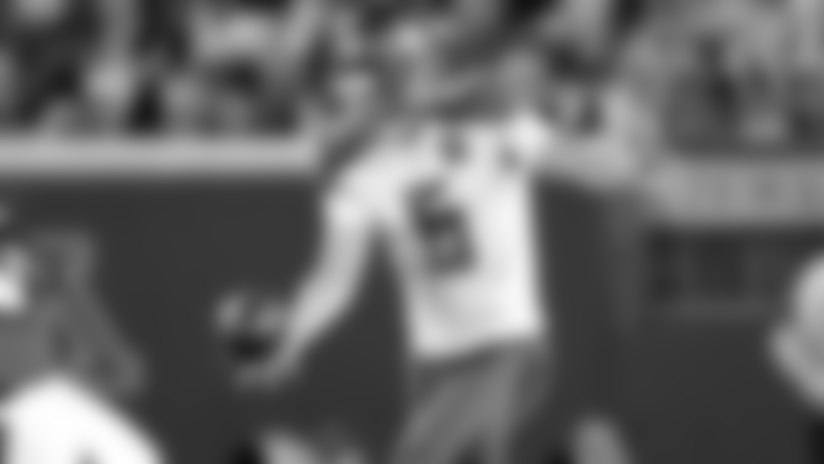 When he was 16, Schmitz moved to St. Louis, Missouri form Bermuda. He played soccer growing up, but never football. Upon moving to the states, he fell in love with the game.
"Instantly upon moving to the states, I became interested in football," Schmitz said. "But my dreams of being a wide receiver faded away pretty quick because I didn't know how to catch, I didn't know how to do anything so what I did was that summer I worked on kicking a football because I knew I could do that."
Schmitz's first year in St. Louis was his junior year, but after suffering injuries in a motorcycle accident, he didn't get a chance to play. He would take the field for Clayton High School for the final six games of his senior year, handling the team's kickoffs and occasionally field goals. Clayton went on to win the state championship that season.
"After that, I just sort of picked up an interest for the art of kicking and then that sort of molded into the art of punting because I started to grow long and lean," Schmitz said. "I guess the rest is history."
After high school, Schmitz hoped to play college football and was a preferred walk-on at Arizona State. But he admittedly knew nothing about the NCAA Clearinghouse and many of his credits he took during high school in Bermuda weren't accepted by the NCAA, so he was deemed ineligible to play. Schmitz stayed at ASU that year, unable to play football, and worked on his degree.
When the year came to an end, he went back home to St. Louis to attend a junior college. Hoping to get a shot at collegiate kicking, Schmitz made a DVD of him punting and kicking and sent it down to the University of Jacksonville.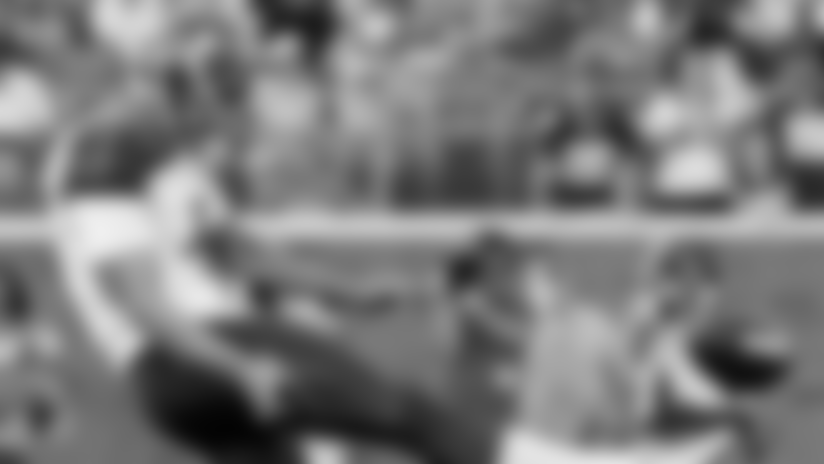 "I knew I could play there and I just wanted to get into a school that didn't have the big hoopla of like the Division 1 schools," Schmitz said. "D1 AA seemed feasible to me at the time so I went there and they instantly had a liking for me and the power of my leg. From there on out I started to slowly work on becoming a better punter because that's what I was going to do there. Jacksonville that year ultimately had three of us – one was punting, one was kicking off and one was doing field goals so I ended up taking just the kickoff duties."
But midway through the season, Schmitz hit a roadblock.
"I sort of didn't know if I wanted to stay in Jacksonville anymore, I didn't know if I wanted to be in school anymore," he said. "I had sort of a mid-life crisis at 22. So I went back home and started working for my dad's business full-time and also taking classes full-time."
Schmitz didn't play another snap of college football after leaving Jacksonville, but it always lingered in the back of his mind.
"While I was away I kept in contact with Mike Hollis, who is the kicker for the Jags," Schmitz said. "He and I exchanged e-mails while I was staying in St. Louis. After I graduated in 2012 I sent him a really long email saying that I missed kicking so much and I didn't know what I was doing. I had my degree, I got a job right away and I didn't know if I wanted to do that. I sort of had a second mid-life crisis. He was super supportive. He said, 'If you really want to make this a goal for you then you should move back down to Jacksonville and we can train and we can try to make this happen.'"
Schmitz packed his car up and drove from Missouri to Florida and worked with Hollis full-time, working odd-jobs to make ends meet while he chased his dream.
"Anything," Schmitz said. "I was a bartender, working as a server, anything I could to try to make this happen."
But how does a punter with literally no game film get noticed? Schmitz turned to YouTube. He became a quasi-celebrity, generating close to a million YouTube views on his videos. One video has been clicked on more than 400,000 times. It's of him kicking a 70-yard field goal.
But it wasn't his underground celebrity status that got Schmitz noticed by the NFL.
"In 2015 I finally ranked first at a kicking combine and I get like four or five teams interested in me, which was the complete opposite to what I'd been doing," he said. "I had been making YouTube videos and sending long e-mails out and pleading my case that I deserved a shot. Now, in retrospect I had five teams that wanted me to be there."
Of those five teams, Schmitz chose the Broncos, who had him in for a private workout, attended by GM John Elway. Schmitz performed well during the spring. Google his name and you'll find headlines like "Karl Schmitz, Broncos' new punter, may be as good as advertised," or "Why Karl Schmitz is Denver Broncos' new secret weapon." But before the Broncos took the field for a game, Schmitz was cut.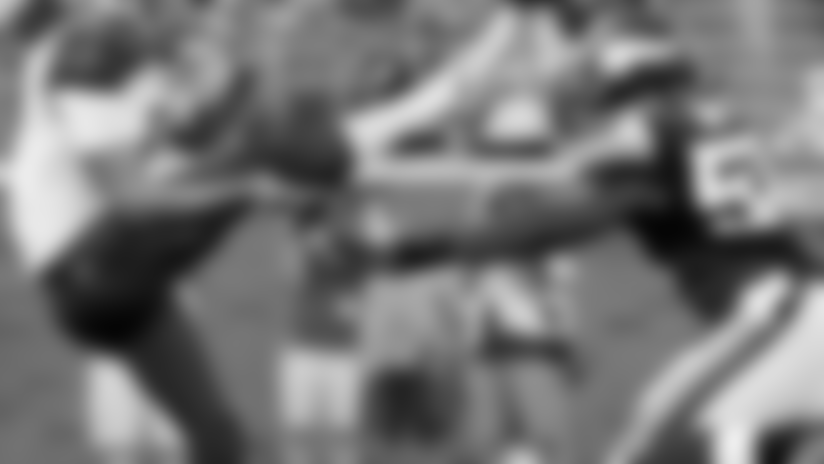 "That was my first dose of reality of what happens in the NFL," Schmitz said. "No matter what happens, no matter what you think there's always going to be a move that's sort of out of your control."
Promptly after being released, Schmitz was signed by the Buccaneers to compete with Michael Koenen, an 11-year veteran, for the starting job. In order to make room for him on the roster, the Bucs released Spencer Lanning, who started for Cleveland a year ago. Lanning was claimed off of waivers the day after his release, interestingly, by Schmitz's former team - the Broncos.
So from Bermuda to St. Louis, from Arizona to Jacksonville to Denver and finally to Tampa, Schmitz's dream became a reality last weekend and he took the field wearing a No. 6 Buccaneers jersey vs. the Minnesota Vikings.
He had a good game, averaging 45.5 yards per punt while Koenen averaged 47. Both players kicked four balls.
"I did what I thought I would," Schmitz said. "There were some nerves, there was some calmness. My very last punt was my best so I finally got to take a few deep breaths and realize that I'm just punting a ball and hopefully that sort of transitions into the next game. Maybe the first punt I'll be sort of jittery but hopefully two, three, four punts into it I'll get into a rhythm."
His next game, scheduled for Monday night vs. the Bengals, will be the second game he's ever played as a punter, at any level.
"Better late than never," he said with a smile.