News from around the Bucs' division, where the Panthers have finally tasted defeat and the other three South teams are trying to finish their seasons strong//
The Carolina Panthers' first loss of the season came at the hands of a division opponent, as the Atlanta Falcons lost their shot at the playoffs in Week 16 but did get their biggest win of the season. The Saints also gained another victory thanks to the gutsy play of Drew Brees, and now Atlanta and New Orleans will face off in Week 17 to see which team can head into the offseason with the most momentum.
With all four teams playing intra-division games to close out the 2015 regular season, it's time once again to check in on the headlines from around the NFC South.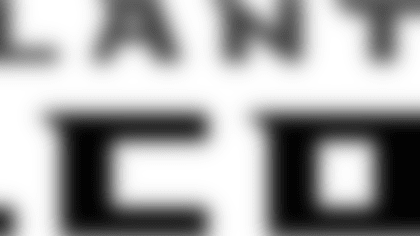 Atlanta originally started the season with five straight wins before a loss in New Orleans started the team's slide. The Saints come to the Georgia Dome Sunday for the rematch and the Falcons are highly motivated for the season finale, for several reasons. For one thing, Atlanta believes it matters to finish 9-7 instead of 8-8.
"It clearly does," said Head Coach Dan Quinn, as reported by ESPN.com's Vaughn McClure. "Absolutely does. It's also a division game, and knowing the attitude and the style that we want to play with, but for sure it is. Everything counts. It's a really important one for us and one that obviously when we went down there the first time we didn't have a chance to play our best ball, and they played a good game. That's why we're so jacked to play this one."
Carolina still had a chance to save its perfect season in the last 90 seconds of Sunday's game, but Vic Beasley ended that opportunity with a strip-sack, leading to Adrian Clayborn's game-clinching fumble recovery. It was the big play that the Falcons had been waiting to get from their 2015 first-round pick.
The loss dropped Carolina's record all the way to 14-1, but of course the sky isn't falling, even if Sunday's game did draw attention to a few potential Panther flaws, including the lack of a dynamic edge rush. The loss may also have given the Panthers a useful dose of added motivation heading into the playoffs; that was Cam Newton's opinion after the game, as reported by ESPN.com.
And, predictably, voices from inside and outside the team were quick to hypothesize that a single regular-season loss was actually good for the Panthers. Said safety Roman Harper, as reported by Black and Blue Review: "I've been on a team where we lost three straight games going into the playoffs [and then won the 2009 Super Bowl] ... This is a great thing for us. I never say losing's a great thing, but we will be better because of it."
SI.com's Don Banks posited the same thing, suggesting the loss would hit a "reset button" for the Panthers and ensure that even their regular-season finale is meaningful in the playoff race. Panther fans flooded Twitter with similar takes, though a second loss to the Buccaneers to end the season would probably not be met with the same reaction.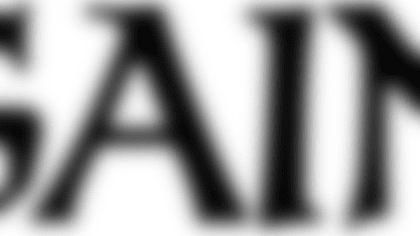 New Orleans Saints (6-9): Like the Falcons, the Saints are trying to finish the season strong after a midseason losing skid that effectively killed their playoff hopes. They seem to be succeeding, taking two of their last three, with a shootout loss to Detroit sandwiched by wins in Tampa and at home against Jacksonville.
"I think perception is important and I think how you finish the season is important," said Head Coach Sean Payton on Monday after the 38-27 downing of the Jaguars. "This is what we do and your pride and putting out a good product and having a win. I mean you work so long and to put the hours in the players and coaches and everyone involved do. The taste in your mouth if you don't have success is terrible so to play like we did yesterday and come away with a good win especially for our fans at home that's important and awfully important."
The Saints have a much better chance of finishing strong with Drew Brees on the field, but there was some doubt about whether he'd be able to go against Jacksonville due to a foot injury. (And some who wondered whether Brees should play.) For his part, the Saints QB insisted he was going to take the field in the days leading up to the game because he wanted to be there for his teammates. After Brees threw for 412 yards and three touchdowns without an interception against the Jaguars, he was rightfully praised in many corners for his toughness. The game also might have sent a message to those who believe that Brees is in decline.
Second-year wide receiver Brandin Cooks was on the receiving end of 123 of those 412 yards for Brees, including a 71-yard touchdown connection in the first quarter. Cooks, a 2014 first-round pick who missed roughly half of his rookie campaign due to injury, now has 79 grabs for 1,116 yards and nine touchdowns in 2015. While speed was his calling card coming out of Oregon State, Cooks has turned into one of the NFL's most productive receivers by turning into an all-around great route runner.
A more surprising story than Cooks' emergence has been the re-emergence of 29-year-old RB Tim Hightower. Playing regular-season games for the first time since 2011, Hightower followed up a workhorse effort in Tampa in Week 14 with 122 yards and two touchdowns on 27 carries versus Jacksonville. After taking years to return from an ACL tear and a subsequent infection, Hightower was so emotional after Sunday's game that he couldn't sleep that night. Saints brass slept easier knowing that the November re-signing of Hightower has kept a disappointing season from C.J. Spiller from sinking their ground game in the wake of Mark Ingram's injury.