By now you've heard, that yes, the Tampa Bay Buccaneers are announcing their fourth-round pick of the 2018 NFL Draft via a parrot's help this Saturday. What you may not have heard is where our parrot, Zsa Zsa, comes from, as well as her incredible story.
Did you know Catalina Macaws live an average of 70-90 years? Most people don't, which is partially how the Florida Exotic Bird Sanctuary came about and how Zsa Zsa ended up at Florida's "retirement home for parrots."
"Zsa Zsa is only eight years old and has been with us for four years," said Patricia Norton, founder of the Florida Exotic Bird Sanctuary where Zsa Zsa resides with over 750 other exotic birds. "A 20-year-old young lady brought Zsa Zsa to us four years ago saying she just had no idea what she was getting into."
Indeed, the 70-90-year lifespan of Macaws like Zsa Zsa is a commitment in itself, but the birds themselves aren't solitary animals.
"They should be flying, they should be in the wild, they should be seeing trees, interacting with each other," Norton said. "They are social animals. People are starting to realize that sticking a parrot in a cage and leaving it all day long is a bad thing."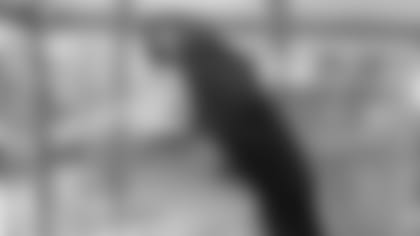 At the Florida Exotic Bird Sanctuary, found in Hudson, Florida, birds can 'just be a bird' as Norton puts it.
"That is my mission, that is my goal: to create a sanctuary where the particular species are kept together," Norton said. "We have over 150 Macaws. They are in aviaries larger than most peoples' homes. They're allowed just to be a bird. That is our motto. That is my mantra. Just be a bird."
It's not to say the birds that do come into Norton's care are mistreated or abused. In fact, quite the opposite rings true.
"These are all birds that have come from very loving homes, but the biggest reason that people reach out to us is because we are one of the only sanctuaries in the country that does not adopt their birds back out once they bring them to us."
Zsa Zsa herself is a very young Macaw and has certain things she likes to say. Norton says that the first thing most people will teach their birds is how to say phrases like: 'hello' and 'I love you' but what they are best at is mimicking sounds.
"They pick up things like ringtones on telephones," Norton says of Macaws. "I have to change my ringtone almost every other day because these birds learn my ring tone and I'm constantly picking up my phone when it's not ringing. They're perfect mimickers."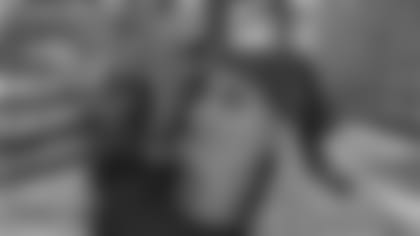 When she isn't changing her ringtone, you can find Norton at the Sanctuary, which she has made her life's work.
"I founded the Florida Exotic Bird Sanctuary 20 years ago after going to vet school here in Tampa Bay," Norton said. "I just realized that so many people were turning their birds into the vet clinic and there needed to be a sanctuary as opposed to a vet clinic. I just thought I was going to rescue maybe 50 parrots. Twenty years later I have rescued over 750 parrots."
So, while the parrot-delivering-a-draft-pick thing is a (forgive the pun) splashy way to do it, its purpose extends to raising awareness for the care of these exotic animals and all the work the Florida Exotic Bird Sanctuary is doing here in the Sunshine State. Not bad for a bunch of pirates, right?
"We're honored [the Bucs] called us because even if this does nothing but raise awareness, I think that would be just fantastic," Norton said.
Zsa Zsa will be making her debut on Day Three of the 2018 NFL Draft held Saturday, April 28, flying onto the Buccaneers' Pirate Ship with the Buccaneers' fourth-round pick in tow. To learn more about the Florida Exotic Bird Sanctuary and how you can either donate or get involved, visit their website.