Tampa Bay Buccaneers Gameday at Raymond James Stadium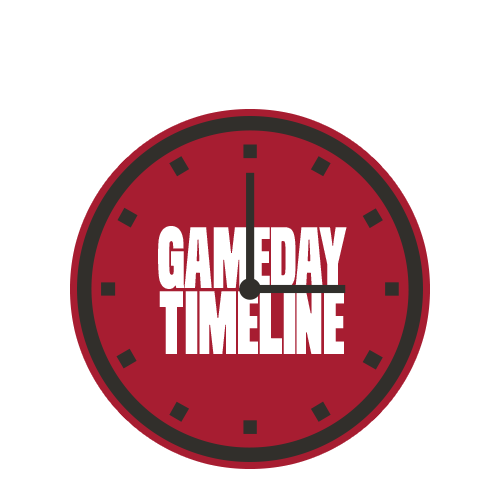 Gameday Timeline
Parking Lots Open - 3.5 Hrs Before Kick-Off
Team Store Open - 3.5 Hrs Before Kick-Off
Club Gates Open – 2.5 Hrs Before Kick-Off
Stadium Gates Open – 1.5 Hrs Before Kick-Off
Player Warm-Ups – 1 Hrs Before Kick-Off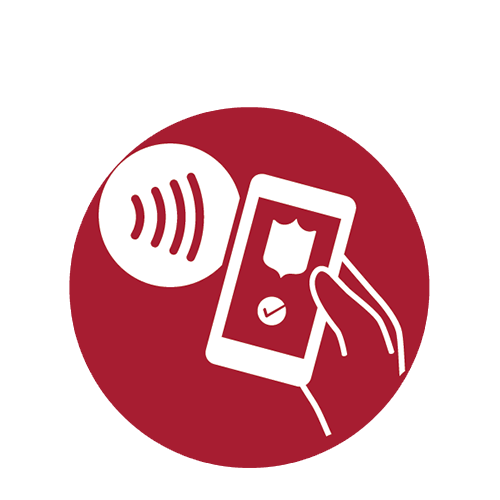 Mobile Ticketing
All tickets and parking will be mobile and touchless ticket scanners will allow guests to enter the stadium faster. Note: All guests in attendance, regardless of age, must have a ticket.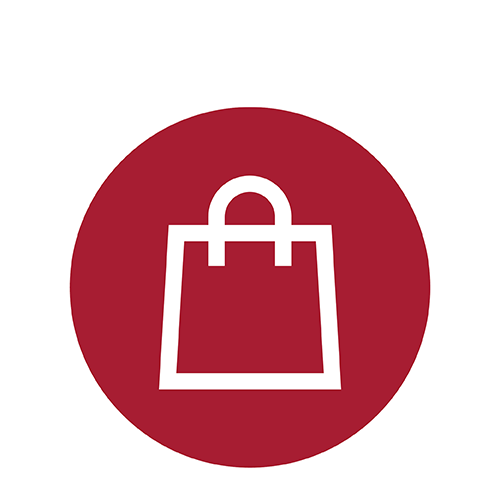 No Bag Policy
Only small clutches less than 4.5"x 6.5" are permitted for events at Raymond James Stadium.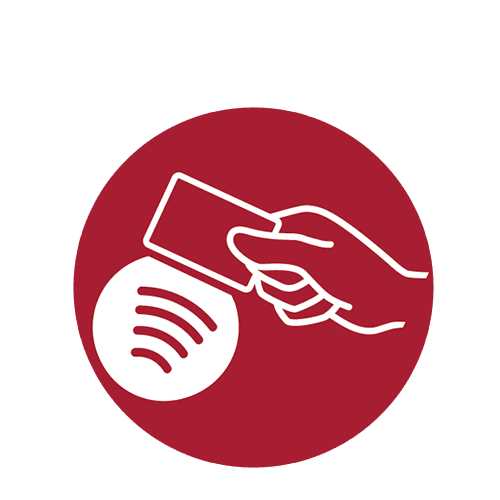 Cashless Concessions
All retail and food and beverage locations will be cashless. Your 15% Krewe Member discount card is accessible through your Buccaneers app.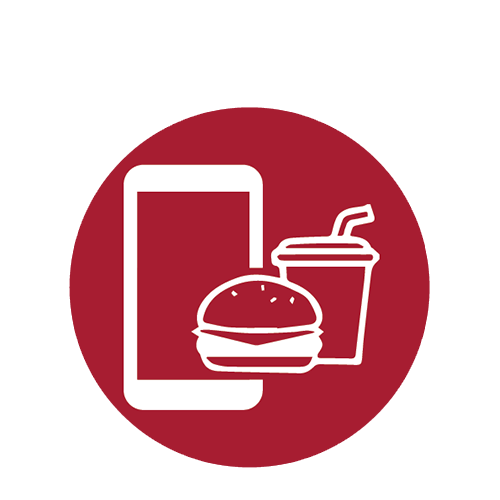 Mobile Ordering
Mobile ordering from your Bucs app is available! Convenient food and beverage pickup will be in 8 locations throughout the 100 and 300 levels of the stadium. In-Seat Service is available in the Hyundai and Stadium Clubs.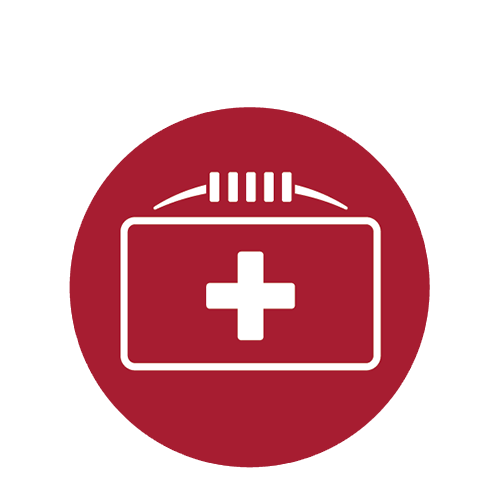 First Aid
If you're in the stadium and begin to feel ill, you should find help immediately. A dedicated isolation area will be available for any fan who begins to feel ill after entering the stadium. The stadium's on-site medical team will be fully prepared to treat you on-site and provide you with personal protective equipment (PPE), if necessary. If you feel ill at any point before leaving or on your way to the stadium, the Tampa Sports Authority asks that you please be a good teammate and stay home.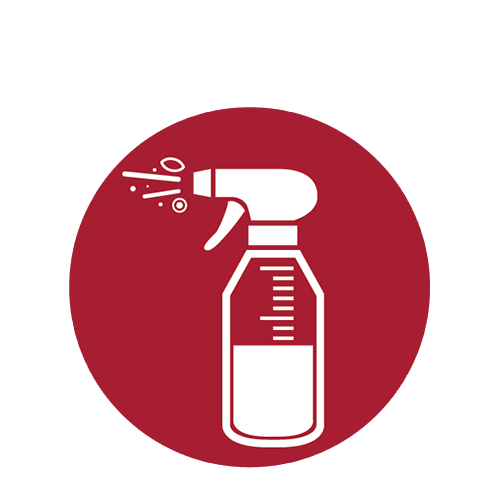 Enhanced Cleaning
The Tampa Sports Authority is taking cleaning and disinfection to the next level. All "high touch" surfaces in stadium common areas will be cleaned before, during and after each game or stadium event. "High touch" surfaces include door handles, elevator buttons, handrails, sink handles, toilets, ATMs and other touch screens, turnstiles, vestibules, and water fountains.
Touchless Fixtures
Touchless fixtures in all restrooms (sinks, paper towel dispensers, urinals and toilets).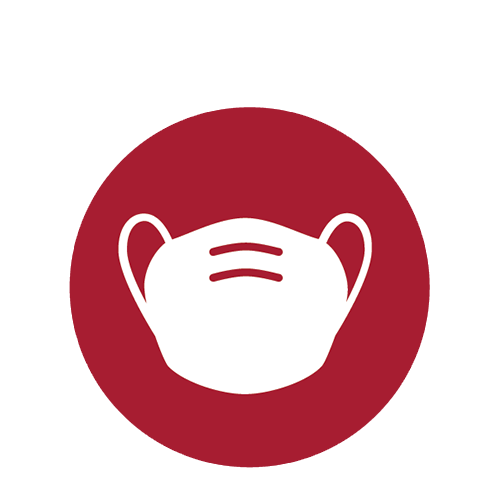 Face Coverings and PPE
Face coverings are optional at Raymond James Stadium.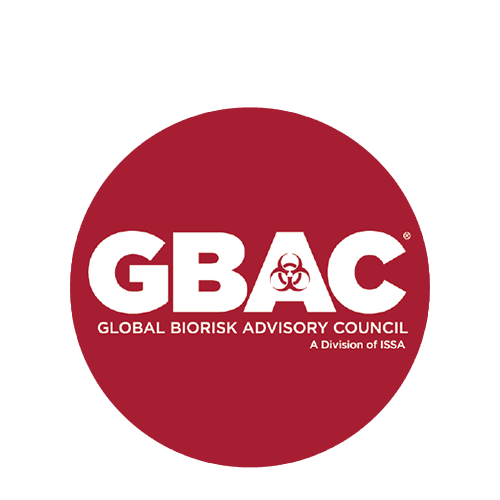 GBAC Star Accreditation
Establishing and maintaining a cleaning, disinfection and infectious disease prevention program at Raymond James Stadium
Sensory Rooms at Raymond James Stadium
Sensory Rooms are located near the Quad C ADA elevator and near the Gate D ramp next to the AdventHealth first aid station.
Guests wishing to use the Sensory Rooms must go to the Guest Services Booth just across the concourse from each room to check in before entering the room.
If guests are in other parts of the building, any guest services booth will be able to direct them to the correct location.
Sensory bags are also available for check-out at each guest services booth (including clubs). Guests must leave their driver's license at the booth to check out a bag, and return the bag to the guest services booth at the end of their time in the room to regain their driver's license.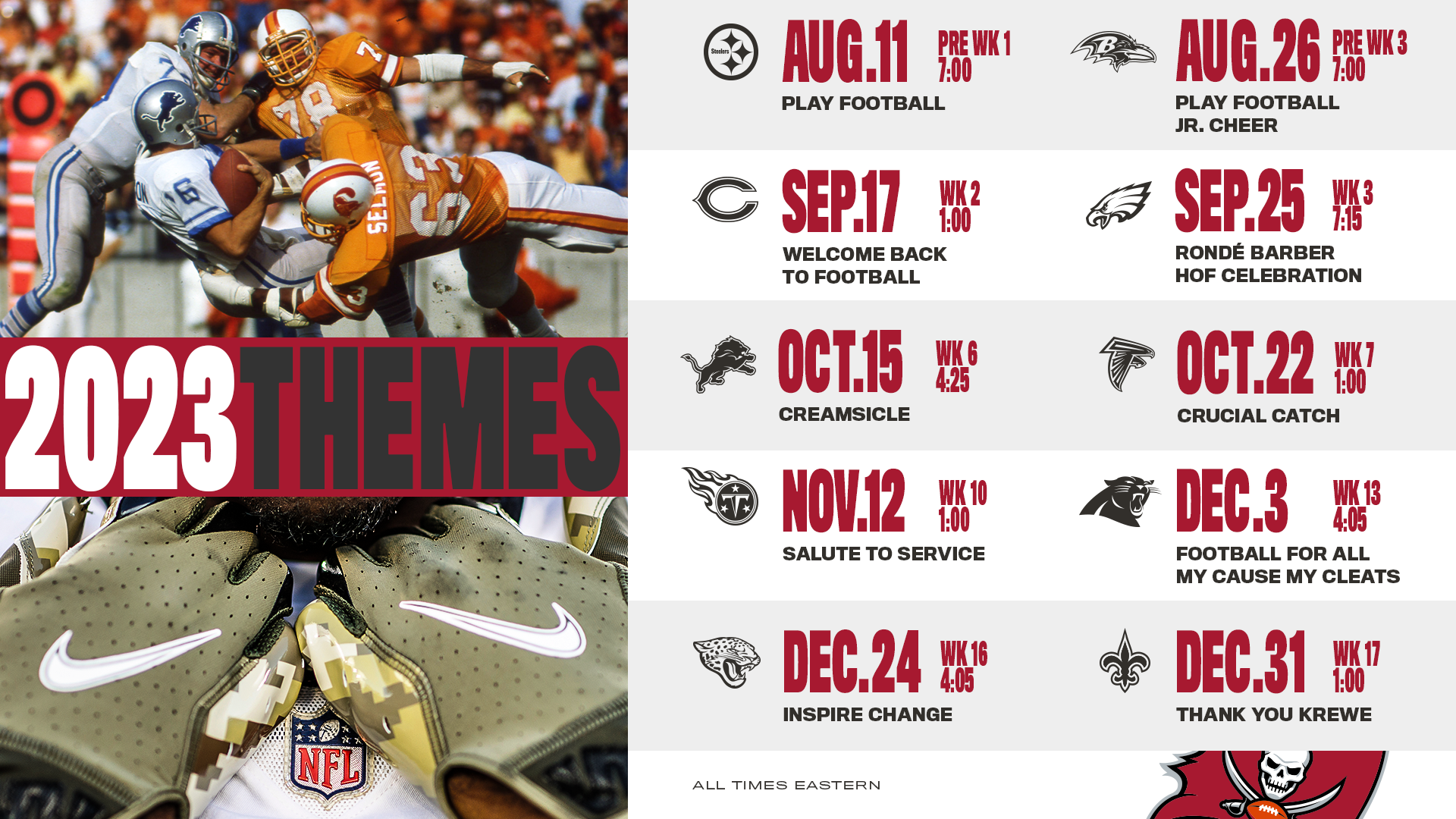 There's something for everyone on gameday, both inside AND outside of Raymond James Stadium! Whether it's the Jr. Bucs Experience Kids Zone, the live entertainment and specialty drinks at Bucs Beach, or an exclusive Veranda Tailgate Experience, you can have a great time before kickoff.
IT'S TAILGATE TIME
Make your Tampa Bay Buccaneers gameday experience even more unforgettable by leaving the tailgating up to us! Be part of the exclusive Buccaneers Tailgate Party at each and every regular season home game. Your tailgate experience will include:
Access to tailgate 3 hours prior to kickoff, located directly outside the stadium
All-inclusive beverages including soda, water, beer, wine and premium brand spirits
Food including grilled tailgate and fan favorites with a game themed specific menu that changes each game. Dessert and snacks included.
Music, games and more!
REGULAR SEASON
$125 FOR GENERAL PUBLIC
$100 FOR SEASON PASS MEMBERS
Availability is limited. Make sure to reserve your spot today!
For more information:
Contact a sales representative at BUCSSALESTEAM@BUCCANEERS.NFL.COM or 866-582-2827.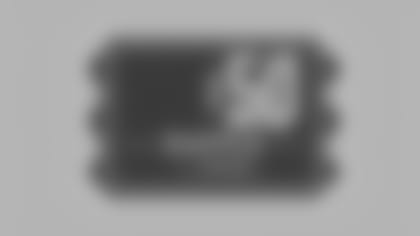 Tampa Bay Buccaneers Foundation 50/50 Raffle
At every home game, Tampa Bay Buccaneers Foundation conducts a 50/50 Raffle to raise funds to impact children in Tampa Bay through programming that improves physical and emotional health. Fifty-percent of net proceeds from the raffle ticket sales go to one lucky fan and the remainder will support the work of the Tampa Bay Buccaneers Foundation.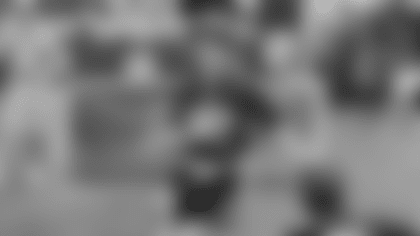 Jr. Bucs Kids Zone
The Jr. Bucs Kids Zone is open to all children and families attending a Buccaneers game. The kids-only zone will include inflatable football activities, interactive PLAY 60 football clinics, as well as visits from Captain Fear and the Tampa Bay Buccaneers Cheerleaders for children to enjoy free of charge. Located south of Bucs Beach, the Jr. Bucs Kids Zone opens 3.5 hours before kick-off.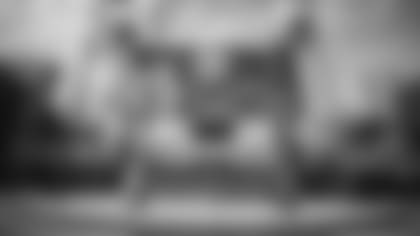 Bucs Beach
Bucs Beach is a must-visit, high energy destination featuring palm trees, sand and entertainment for Bucs fans of all ages. Pick up a signature drink from one of our tiki huts, kickback in a hammock under the palm trees and enjoy a rotation of live performances before kickoff.
Bucs Beach also features plenty for kids to do including an inflatable obstacle course, quarterback football throwing challenge, interactive drills and visits from Captain Fear.
Located in the South Plaza of Raymond James Stadium, Bucs Beach will be open 3.5 hours before kick-off and close at the start of first quarter. Bucs Beach is free and open to the public!
Pregame Traditions
BUCSPARILLA - Our Pirate Ship roams outside the stadium with beads thrown to fans
Player Introductions - Cannon fire booms as the Bucs run out of the tunnel
Ship Battle - A one-of-a-kind hype video that plays on the main boards before kickoff
Field Flags - A gigantic Bucs flag and American flag cover the field for our national anthem
Talking Parrot - You never know what the talking parrot on the back of the Pirate Ship in Buccaneer Cove might say when you walk by
Visiting Team Spoof Song - Our gameday operations staff selects songs that poke fun at the visiting team as they run out of the tunnel
Pre-Show - Get exclusive updates, analysis and predictions from Casey Phillips and Scott Smith
DJ Ekin - Dance in the stands as DJ Ekin blasts hit music throughout the stadium during pregame warm-ups
Hero of the Game - We honor a military veteran, lower the sails and ring the Pirate Ship bell
Tailgating - Get to the stadium early and get ready for gameday in the parking lots. Lots open 3.5 hours before kickoff.
Bucs Beach - Open 3.5 hours before kickoff, experience exclusive pregame entertainment, partner activations and drink offerings outside the South stadium gates
Gameday Giveaways - Receive your free gameday giveaway item as you enter the stadium *Dates/times vary. Inventory is limited.
Military Flyovers - Witness awe-inspiring flyovers done by pilots from various U.S. military branches
Fan Participation
B-U-C C-A-N E-E-R-S ... GO BUCS! - After a Buccaneers scoring drive, get ready to chant "B-U-C C-A-N E-E-R-S ... GO BUCS!"
Ship Giveaways - Yo-ho, yo-ho! If you're sitting near the Pirate Ship, be ready to catch beads and t-shirts tossed by our Pirate Krewe. Some might also be roaming around firing t-shirt cannons in other parts of the stadium!
First Down Tampa...Bay! - When the PA announcer says "First down Tampa" ... it's the crowd's turn to shout "BAY!"
Tampa Bay Chant - One time per game, the BucVision boards will prompt one side of the stadium to chant "TAMPA" ... followed by a prompt for the other side to chant "BAY"
Game Time
Cannon Fire - Our Pirate Ship cannons will fire a certain amount of times after specific moments in the game
Touchdown = 6 fires × Field Goal = 3 fires × Extra Point = 1 fire
Offense Enters Red Zone (opponent 20-yard line) = 1 fire Attack flags atop the stadium will also be raised
Salute to Service Moment - A moment to recognize our service members of the Tampa Bay area
Entertainment - The Tampa Bay Buccaneers Cheerleaders, Buc Beat Line, Pirate Krewe, Promo Team Flag Krewe and Captain Fear will all keep you entertained and on your feet throughout the game
Krewe Member Spotlight - A special segment recognizing some of our most loyal and passionate Bucs fans
Bucs Bingo - Participate through the official Buccaneers app for a chance to win a prize. Prizes may vary.
Raymond James Stadium Map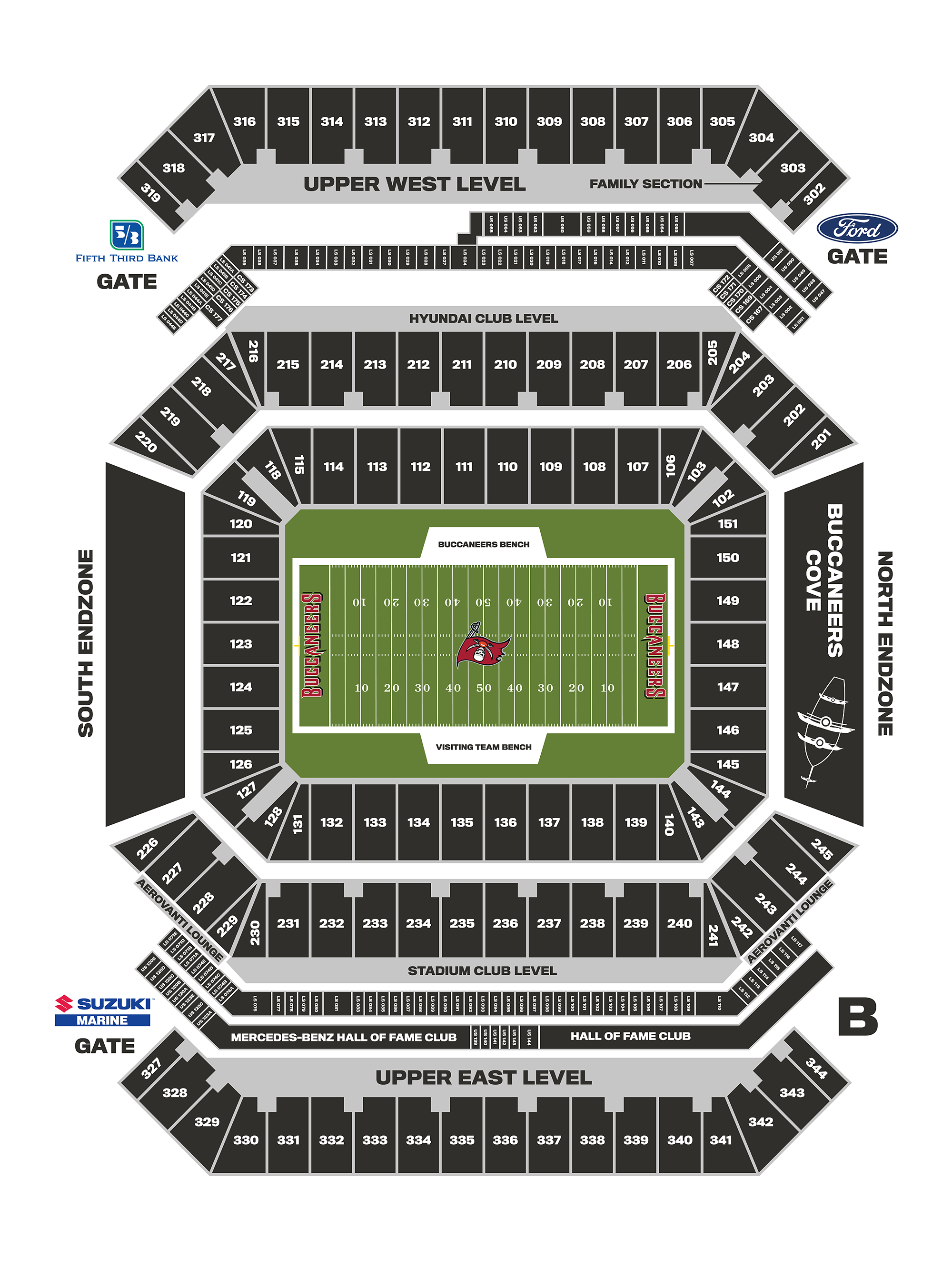 Know Before You Go: What You Need to Know for Gameday
Here's what you need to know about games at Raymond James Stadium