Must be 18 years old by April 26, 2016. There is no maximum age limit
Must be a high school graduate or a G.E.D. recipient by July 1, 2016.
Must be able to attend rehearsals, games, appearances and cheerleader-related events during and prior to the season.
Must have reliable means of transportation.
Must be a full time student or hold a full time job.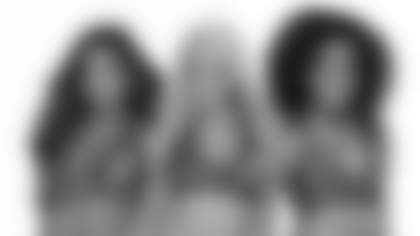 Pre-Audition Prep Classes (Optional)
USF Sun Dome - The Corral – Enter through Gate D (Directions)
March 1st, March 8th, March 15th, March 22nd, March 29th
6:30pm - 8:30pm (Registration 6:00pm – 6:30pm)
$25.00 per class
The dance/technique classes are non-mandatory sessions that will help prepare you to look and feel your best on the day of the preliminary audition. Different choreography will be taught at each session and you may attend as many classes as you would like. Class space is limited and is on a first-come, first-serve basis. Pre-registering is advised, but walk ups are also accepted.
Audition Workshop (Optional)
USF Sun Dome - The Corral – Enter through Gate D (Directions)
March 13th
9:00am - Noon (Registration 8:30am – 9:00am)
$40.00
The Audition Workshop is a non-mandatory session that will prepare you for the audition process. It is an in-depth session hosted by the TBBC Cheerleading Manager that will give you the proper tools you need to have a successful NFL audition. The workshop will cover basic dance techniques, NFL style choreography, kick lines, interview pointers, application preparation, audition attire, hair/makeup guidance, and a Q&A session. The workshop will be held on March 13th from 9:00am – Noon at USF in the Corral (enter through gate D).
Auditions - Open Call & Semi-finals
USF Sun Dome - The Corral – Enter through Gate D (Directions)
April 17th
9:00am - Registration
10:00am - Auditions Begin
1) Photography (any size, b/w or color, head shot or full length).The photo will not be returned and is strictly for identification.
3) Two piece aerobic/dance attire and comfortable dance shoes - No hard-soled shoes.
4) Everything will be taught on Sunday, April 17th - You do not need to prepare your own choreography
10:00am–Noon – Open-Call
Consists of a short combination (4 eight counts) of basic dance technique.
A turn, a leap, right and left kicks and choreography will be taught & participants will perform that combination for the judges in groups of three.
12:30pm – 2:30pm - Semi-Finals
Select participants from Open Call will be selected to move on to the Semi-Finals.
Participants will be taught choreography similar to the routines performed on game day.
Participants will then perform for the judges in groups of three.
Location
One Buccaneer Place
Tampa, FL 33607
Finalist Interviews
April 20th and April 21st – 3:30pm – 6:30pm
Finals Choreography, Dance Technique, Photo Session, Fitness and Kickline
April 18th – April 21st 6:30pm – 9:00pm
Finalists will be split into two workshop groups (Monday & Tuesday or Wednesday & Thursday).
Finalists will be interviewed, tested on fitness, tested on Tampa Bay Buccaneers history, tested on dance technique, observed on work ethic during rehearsals and observed on interaction with the other finalists during the process.
Location
One Buccaneer Place
Tampa, FL 33607
Time
April 23rd 3:00pm – 5:00pm
Team will be announced April 23rd and will perform for the first time as the 2016 Tampa Bay Buccaneers Cheerleaders.
Please bring a valid driver's license or passport for identification to every phase of auditions.
For more information regarding auditions, please check the FAQ's page.
Pre - Audition Prep Class & Workshop Registration (Click Here)

Photos of the 2015 Tampa Bay Buccaneers Cheerleaders.