We celebrate because it was a pretty momentous occasion at the time, ending the Bucs' very well-known streak of 18 NFL season without a punt or kickoff return touchdown. On this day in 1994, in a 24-14 victory over the Detroit Lions, Vernon Turner received a punt at the 20-yard line and ran it 80 yards to pay dirt and the Buccaneers record books.
We did a little digging and found a 1994 St. Petersburg Times newspaper article, titled "Turner Runs Off Kick Return Curse," written by Don Banks. Banks points out that the return came "in the Bucs' 286th regular-season game, on Tampa Bay's 705th punt return and the 1,320th opposing punt." It ended a streak of 1,788 scoreless kickoff or punt returns in Buccaneers regular or postseason history.
The return came against the Lions, Turner's former team who had cut him late in the 1993 season. The Times quoted him as saying, "It was a very emotional, personal game for me … This was an extra-special victory, and it was icing on the cake that I returned this punt. The big relief is that ever since I signed here I've been hearing about no one ever returned a kickoff or punt for a touchdown. That's over with."
Indeed it was. This 20-year anniversary historic return touchdown got us thinking about more Tampa Bay Buccaneers first. So we present to you every first Buccaneers touchdown that we could think of. Enjoy.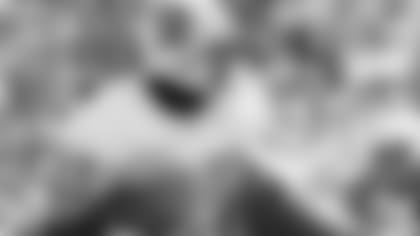 First Passing/Receiving Touchdown
RB Louis Carter one-yard pass to WR Morris Owens
October 17, 1976
vs. Seattle Seahawks
Fun Fact: Yes, the first passing touchdown in Bucs history was thrown by a running back. It was one of four completions in his NFL career. Since 1976, there have been 154 TDs (and 72 INTs) thrown by running backs.
First Rushing Touchdown
One-yard run by RB Charlie Davis
October 3, 1976 @ Baltimore Colts
Fun Fact: This second-ever Bucs touchdown was the first of 146 one-yard rushing TDs in team history. Mike Alstott unsurprisingly leads the way in that category with 25 scores from a yard out.
First Fumble Recovery Touchdown
44-yard return by DB Danny Reece
October 3, 1976
@ Baltimore Colts
Fun Fact: Of course, many will know that this is also the first touchdown of any kind in Buccaneers franchise history. The Bucs have had 29 fumble return touchdowns since.
First Interception Return Touchdown
45-yard return by DB Mike Washington
December 11, 1977
@ New Orleans Saints
Fun Fact: The team's first interception return touchdown also came in the team's first victory. In the game, the Bucs defense forced seven turnovers and also returned two more interceptions for TDs.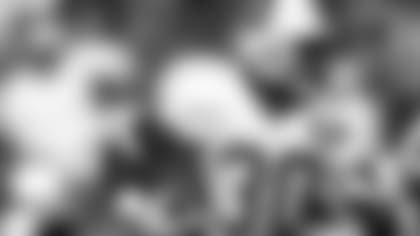 First Punt Return Touchdown
80-yard return by WR Vernon Turner
October 2, 1994
vs. Detroit Lions
Fun Fact: We gave you most of the fun stuff up top, but here's a stat that evens out the scoreless streak. Since this historic return, the Bucs have returned 10 punts for TDs, at a far more reasonable every-other-season pace that bests all other NFC South teams.
First Kickoff Return Touchdown
90-yard return by WR Micheal Spurlock
December 16, 2007
vs. Atlanta Falcons
Fun Fact: This play ended a 1,864-scoreless kickoff return streak. Prior to this return touchdown, the Bucs had returned kicks for 37,402 yards, more than 21.25 miles, without taking one to the house.
First Blocked Punt Return Touchdown
Punt blocked and 33-yard return by DB Ricky Reynolds
October 22, 1989
@ Washington Redskins
Fun Fact: Reynolds also had an interception return touchdown and fumble return touchdown in his seven seasons as a Buccaneer, making him the only player in team history with a blocked punt return TD, INT TD and fumble recovery TD. (Technically, Ronde Barber has a TD on a blocked punt, but the punt traveled forward, so it registers as a punt return TD, not a punt block TD.)
First Blocked Field Goal Return Touchdown
79-yard return by DB Mike Washington
September 24, 1978
vs. Atlanta Falcons
Fun Fact: There have only been 88 blocked field goal return touchdowns in NFL history, two by the Buccaneers. The other was returned 53 yards by Donnie Abraham in October 2000.