The 2-3 Tampa Bay Buccaneers remain on the road in Week Seven, traveling to Buffalo to take on the 3-2 Bills at New Era Field. Here a few individual matchups that could be critical as the Buccaneers try to snap a two-game losing streak:
Buccaneers QB Jameis Winston/Ryan Fitzpatrick vs. Bills S Micah Hyde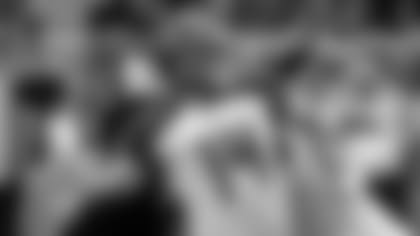 Yes, the Buccaneers' starting quarterback situation is likely to remain murky throughout the week as the team determines whether or not Jameis Winston has regained his usual arm strength after suffering a shoulder injury last Sunday. Either way, Tampa Bay's offense has the tools to put up big numbers – Fitzgerald threw for 290 yards and three touchdowns in less than three quarters in Arizona – against a Buffalo defense that has allowed 234.8 passing yards per game. However, the Bills have also surrendered a league-low two touchdown passes while picking off six passes. Safety Micah Hyde has been a big part of that, leading the NFL with four interceptions. He is the first Bills player with four picks through the first five games of the season since 1992. It will be critical for Winston or Fitzpatrick to keep the ball away from Hyde; Buffalo has tallied 29.2% of their total points off turnovers this season, the fifth-highest percentage in the NFL.
Bills RB LeSean McCoy vs. Buccaneers LB Lavonte David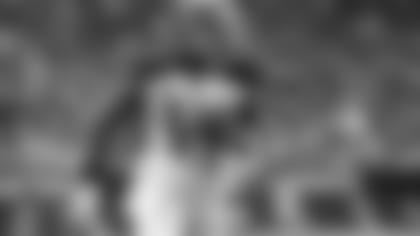 LeSean McCoy is the Bills' leading rusher…and their leading receiver, at least in terms of receptions. That's nothing new for McCoy, who is closing on 10,000 career rushing yards but also has more than 400 career receptions. So far this year he's gained 279 yards on the ground and added 27 receptions for 189 yards, though he surprisingly has yet to find the end zone. Defending McCoy takes versatile and alert linebackers, and the Buccaneers just got a player back in the lineup who fits that bill perfectly. Lavonte David returned from a two-game absence to record three tackles, two forced fumbles and a fumble return for a touchdown last Sunday in Arizona. David is adept at getting to running back at or behind the line of scrimmage, particularly on runs that stretch out to the sideline, and he can also shadow a runner coming out of the backfield to catch passes. The Bills don't have a single wide receiver with more than 10 catches or 162 yards this season, so limiting McCoy is going to be the key to slowing down Buffalo's offense.
Buccaneers WR Adam Humphries vs. Bills CB Leonard Johnson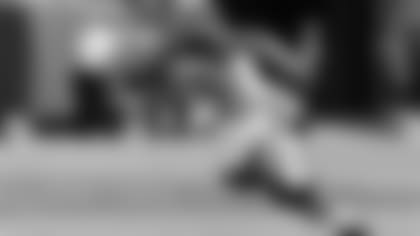 Mike Evans is the star of the Bucs' passing attack and Cameron Brate is rapidly turning into one of the league's most dangerous tight ends, particularly in the red zone. Meanwhile, Adam Humphries is quietly turning in a very strong campaign. His 23 receptions are second on the team to Evans's 27, and he's on pace for a 74-catch, 825-yard season campaign, which would be superb production for the Buccaneers out of the slot. That's where Humphries does his thing, which means he is usually the responsibility of the opposition's nickel back, and in Buffalo that's former Buccaneer Leonard Johnson. The Bills are only currently carrying four cornerbacks, and all four have seen a lot of action this year, but it's Johnson who has been filling that specific role in Sean McDermott's defense. Johnson's stats don't jump off the page – 14 tackles and one pass defensed – but he must be doing something right because the Bills rank first in the league in defending non-#1 or #2 wide receivers, according to this Football Outsiders chart.
Bills PR Brandon Tate vs. Buccaneers CB Ryan Smith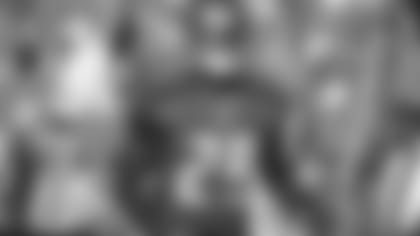 The Buccaneers haven't had too much trouble with opposing return men, in large part because Bryan Anger's precision punting (zero touchbacks, nine inside the 20, nine fair catches against) and a large number of kickoff touchbacks have limited those return opportunities. That said, the Bucs did give up a 40-yard punt return against New England and has allowed an average of 10.2 yards per six runbacks in the punting game. If Anger does give the Bills a chance to return any punts, that could prove to be a challenge because veteran wide receiver Brandon Tate is averaging 12.0 yards per try, the sixth-best mark in the league. The good news for Anger and company is that the Bucs have several talented gunners who are usually quite good at containing opposing return men. Special teams captain Josh Robinson missed the last game due to a concussion but his young understudy, Ryan Smith, is having another fine season in the kicking game. Smith leads the team with three special teams tackles and could be the first line of defense if Tate gets his hands on the ball with a little room to run.
Buccaneers RB Doug Martin vs. Bills LB Ramon Humber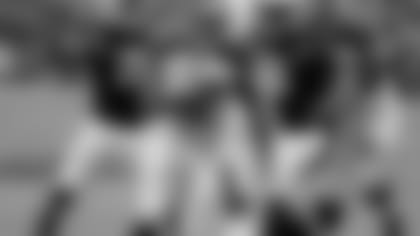 Doug Martin missed the first three games of the season but returned with a strong showing against New England in Week Five and got his first start of the season last Sunday in Arizona. Martin saw his playing time increase by about 40% from his first game back to his second, and that figure will likely go up again in Buffalo, though the Bills have been quite good against the run this year. Martin has averaged 4.7 yards per carry since his return and has two touchdowns in two games while showing off fresh legs and sharp cuts. Buffalo has given up just 87.6 rushing yards per game this year, and 3.6 yards per carry, and one of their primary run-stoppers has been weakside linebacker Ramon Humber. Humber ranks second on the team in tackles to middle linebacker Preston Brown, but his 14 stops on running plays is the most among Bills defenders. Humber, a former undrafted free agent who has been in the league since 2009, came to Buffalo last year as a depth signing expected to help on special teams. He only started one game in 2016 but won a starting job this year and is making the most of it.
Bills G Vladimir Ducasse vs. Buccaneers DT Gerald McCoy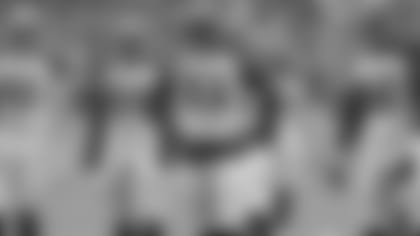 Vladimir Ducasse and John Miller spent the preseason battling for the Bills' starting right guard spot, with the job finally going to Miller to start the regular season. However, Buffalo had trouble running the ball through the season's first month, and one of the changes made to attempt to address the problem was to switch from Miller to Ducasse in Game Five. Buffalo lost that game in Cincinnati and the ground game still struggled while quarterback Tyrod Taylor was sacked six times. Thus, it's possible that Buffalo will go back to Miller after their Week Six bye. Either way, that player will have his hands full with McCoy, who has recorded a sack in each of the last two games and is easily the Bucs' most consistent pass-rusher this season. Obviously, McCoy can move around from gap to gap along the interior line, but he most often rushes from the right side of the opposing line. That makes him an issue for either Ducasse or Miller, and not only in the passing game. The Bills' rushing attack will have a chance to get on track if Buffalo can keep McCoy from using his quick-twitch superiority at the snap to immediately invade the backfield.