The 3-6 Tampa Bay Buccaneers head to Miami this weekend for the Hurricane-postponed game against a 4-5 Dolphins squad that was supposed to be the season opener. Having snapped their own losing streak with a win over the Jets, the Buccaneers will try to move closer to .500 against a Miami team trying to stop its own three-game skid. Here are a few individual matchups that could be critical as the Buccaneers try to get their first road win of the season:
Dolphins T Jesse Davis vs. Buccaneers LB Kendell Beckwith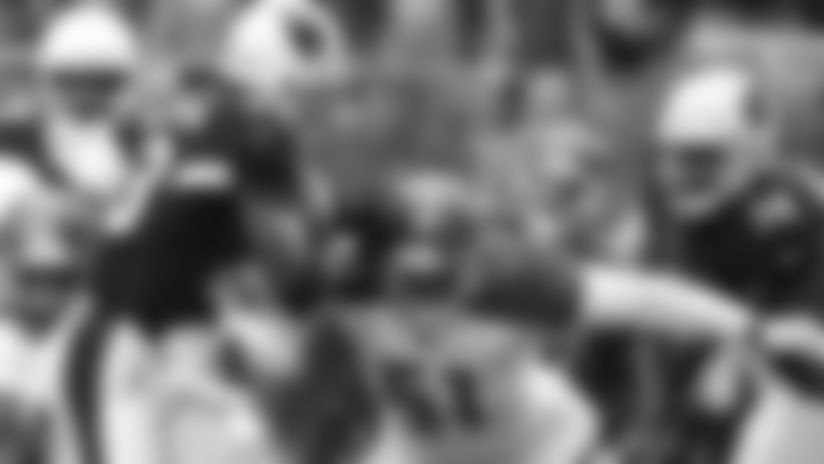 First-year lineman Jesse Davis has moved around in recent weeks as the Dolphins have dealt with a pair of recent injuries on their offensive line. The former undrafted free agent out of Idaho first stepped in at left guard when Anthony Steen landed on injured reserve three weeks ago, but he moved out to right tackle when the same thing happened to Ja'Wuan James in Week Nine. Davis made his first NFL start at tackle in the Monday night loss to Carolina, although he and the Dolphins' line prevented Jay Cutler from being sacked all night. When it comes to protecting Cutler again this Sunday, Davis may see a lot of Kendell Beckwith in pass-rushing downs. Beckwith is seeing increasing time in the Bucs' sub package on defense, with the team going to a three down lineman and the rookie linebacker up front. Beckwith, who most often rushes from the offense's right side, notched his first career sack against the Jets, part of a six-sack effort by Tampa Bay's re-invigorated defensive front.
Buccaneers C Ali Marpet vs. Dolphins DT Ndamukong Suh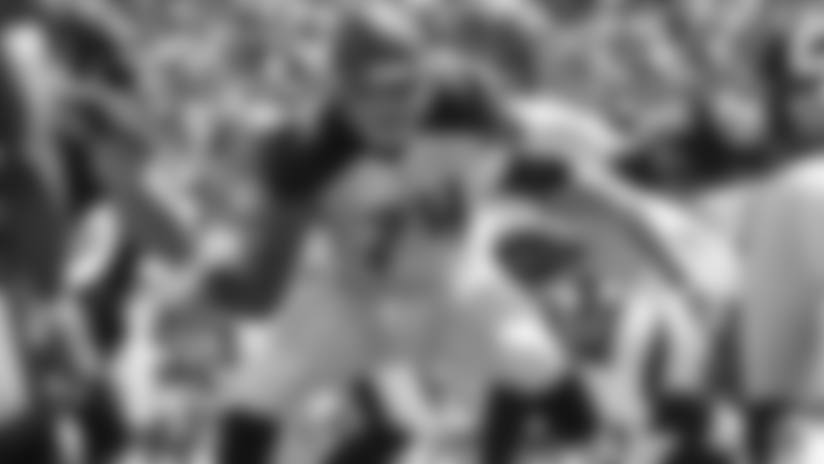 Speaking of protecting the quarterback, the Buccaneers will have their hands full keeping defensive tackle Ndamukong Suh off quarterback Ryan Fitzpatrick. Suh has 3.5 sacks this season and 50.5 in his career and he remains one of the most disruptive interior linemen in the league. Buccaneers Head Coach Dirk Koetter has often noted that the Falcons made a point of double-teaming Gerald McCoy – the same caliber of inside pass-rush threat – when he was the offensive coordinator in Atlanta. It would be no surprise if the Bucs' gave Suh the same sort of treatment, and if that's the case than center Ali Marpet is going to be heavily involved in the project of slowing him down. Suh primarily rushes from the right side of the center, which means he would be a task for right guard J.R. Sweezy, with that help from Marpet. Even if Suh switches sides, that would just mean a tandem block from Marpet and Kevin Pamphile. Marpet and the Bucs' line allowed only one sack of Fitzpatrick in the win over the Jets, and Football Outsiders ranks that unit as the 10th best in pass protection in the NFL.
Dolphins WR Jarvis Landry vs. Buccaneers CB Robert McClain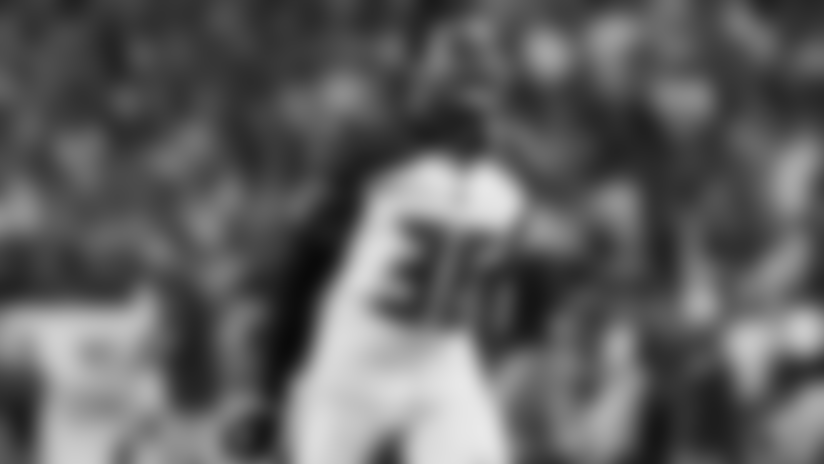 Jarvis Landry is one of the most dynamic weapons in the Dolphins' offense, though that is currently masked by his strange average of 7.7 yards per reception. Landry has always been a high-volume pass-catcher without the top-end speed to burn defenses deep, but he had a 10.6-yard per-catch average through his first three seasons. The difference this year is in the YAC: Landry was fifth in the NFL with 634 yards after the catch last year; so far in 2017 he is 41st in the NFL with 208. Those numbers have the look of a breakout candidate, and Landry is still catching passes by the dozens, leading the league with 61 grabs. He's extremely competitive and tough and has the moves to get those YAC if he gets a little space. The Dolphins play a lot of "11" personnel (three-receiver sets), and Landry is usually in the slot when they do. That would make him a challenge for cornerback Robert McClain. McClain makes his second straight appearance in Key Matchups, as last week he had a potential matchup with Robby Anderson before he suffered a late-week hamstring injury. Vernon Hargreaves subsequently injured his hamstring in the Jets game, so if McClain can return he might well be needed to take over in the slot.
Buccaneers TE O.J. Howard vs. Dolphins LB Kiko Alonso
Carolina tight end Ed Dickson caught three passes for 33 yards and a touchdown against the Dolphins' defense on Monday night, and Miami has had some trouble with that position in 2017. According to Football Outsiders, the Dolphins rank 23rd in the NFL against opposing tight ends this year, giving up 60.7 yards per game to that spot. Tight ends Hunter Henry (San Diego), Austin Hooper (Atlanta) and Jared Cook (Oakland) have all had seven or more catches against the Dolphins, with Cook turning eight grabs into 126 yards two weeks ago. The Jets' Austin Seferian-Jenkins, the Chargers Antonio Gates and the Ravens Ben Watson have all scored touchdowns against Miami. The Buccaneers have two very good pass-catching tight ends in Cameron Brate and O.J. Howard, either of whom might be able to exploit that apparent weakness. Howard is the more gifted athlete, which could make him a problem for the Dolphins' veteran trio of linebackers, Kiko Alonso, Rey Maualuga and Lawrence Timmons. Alonso is the youngest of that group, at age 27. The Dolphins' second-leading tackler behind safety Reshad Jones, Alonso has one pass defensed this season.
Dolphins RB Kenyan Drake vs. Buccaneers LB Lavonte David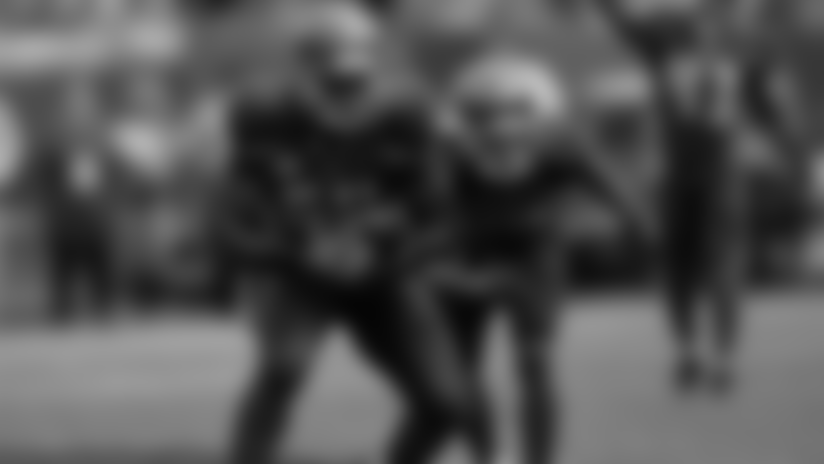 Kenyan Drake accomplished something this past Monday night that no Dolphin had done all season: He scored a rushing touchdown. He had to run a long way to do it, breaking off a 66-yard scoring scamper in the third quarter of a lopsided loss to Carolina. That gave Drake 82 yards on seven carries to go with two receptions for 10 yards. Since trading Jay Ajayi to the Eagles, Miami has turned the running game over to Drake and Damien Williams, the former a third-round pick out of Alabama in 2016. Williams has started both games but Drake has better speed and the superior numbers in 2017, with a 6.8-yard average on 26 totes to 2.3 on 28 carries for Williams. Both are good pass-catching backs, which means they will be two-way threats for Bucs linebacker Lavonte David to contain. David has been the Buccaneers' most consistent defender this season and he took over the team's tackle lead during his masterful performance in the win over New York on Sunday. David is good at the line of scrimmage and in coverage, and he also leads the NFL in both forced fumbles (4) and fumble recoveries (4).
Buccaneers WR DeSean Jackson vs. Dolphins CB Cordrea Tankersley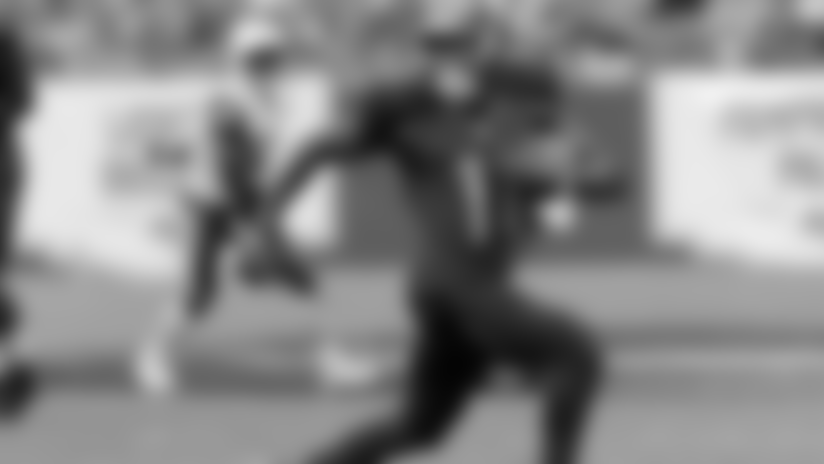 The Dolphins started the season with veteran Byron Maxwell in the starting lineup but let him go in October, about a month after rookie Cordrea Tankersley had taken over his job. Tankersley was Miami's third-round pick in the 2017 draft, and he has started every game since, recording 20 tackles and five passes defensed. With Mike Evans returning to the lineup for the Buccaneers this week, the Dolphins may choose to shadow him with their more experienced starting cornerback, Xavien Howard. If so, Tankersley would get a big dose of Jackson, who had six catches for 82 yards against the Jets and has been showered with praise from the Bucs' coaches for his play in recent weeks. Both Tankersley and Howard have good size for cornerbacks and can effectively press at the line of scrimmage. However, if Jackson can get past initial contact he will probably have a speed and quickness advantage over his opponent.