The 4-7 Tampa Bay Buccaneers concluded a three-game road swing this weekend in Green Bay, facing a 5-6 Packers team trying to keep its playoff hopes alive. Tampa Bay is seeking its second road win of the season and its first victory in Lambeau Field since 2005, while the Packers are trying to win for just the second time since Brett Hundley took over for an injured Aaron Rodgers. Here are a few individual matchups that could be critical as the Buccaneers try to get the last month of the season started on a high note:
Buccaneers T Donovan Smith vs. Packers LB Nick Perry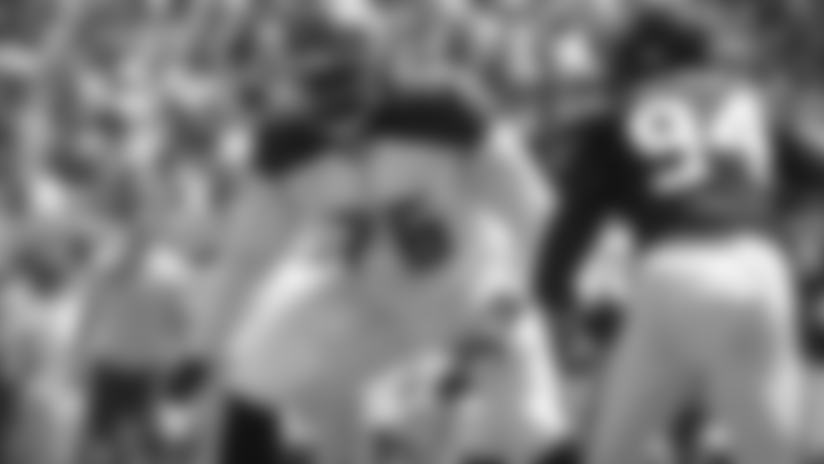 Tampa Bay's left tackle, Donovan Smith, won't be the only Buccaneer trying to stop Green Bay's top sack artist from getting to the quarterback, but he'll largely draw the assignment in obvious passing situations. Nick Perry, who has a team high 7.0 sacks and 12 quarterback hits, plays outside linebacker in Dom Capers' 3-4 front and generally rushes from a standing position on the weak side of the front (away from the tight ends) in base defense. However, when the Packers go to nickel, Perry usually rushes from over the left tackle, with or without his hand on the ground. Perry, who has 4-3 DE size at 6-3 and 270 pounds, really came into his own last year with an 11-sack season after four years of averaging about three per season. Smith is in charge of protecting the quarterback's blind side – whether that is Jameis Winston or Ryan Fitzpatrick this week – and he has the size and foot quickness to match Perry. Smith has helped the Buccaneers give their quarterbacks good protection this year, as Tampa Bay ranks seventh in the NFL in sacks allowed per pass play.
Packers WR Davante Adams vs. Buccaneers CB Brent Grimes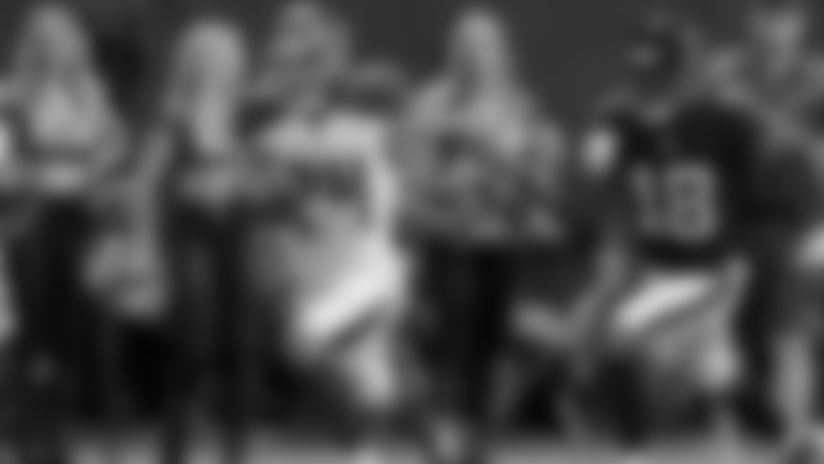 No offense could be expected to work as efficiently as usual after losing a quarterback as talented as Aaron Rodgers to injury, and indeed the Packers have had some struggles since Brett Hundley took over (though not so much last Sunday night in Pittsburgh). The change in quarterback has heavily impacted the numbers for wide receivers Jordy Nelson (14 catches for 103 yards and no touchdowns in five Hundley-directed games) and Randall Cobb (17-217-1), but wideout Davante Adams has taken less of a hit. He has 27 receptions for 363 yards and two scores in the last five contests. Adams is the Packers' fastest wideout at this point, and likely its most athletic, and he has good body control and the ability to win the jump ball. Meanwhile, Brent Grimes is the Buccaneers' top cornerback, with two interceptions and seven passes defensed despite missing three games due to injury. Grimes gives up a few inches to Adams but should have no problem contesting those jump balls with his impressive leaping ability. The Buccaneers generally do not shadow a specific opposing receiver with their top cornerback, but Grimes should still see plenty of Adams.
Buccaneers WR Mike Evans vs. Packers CB Kevin King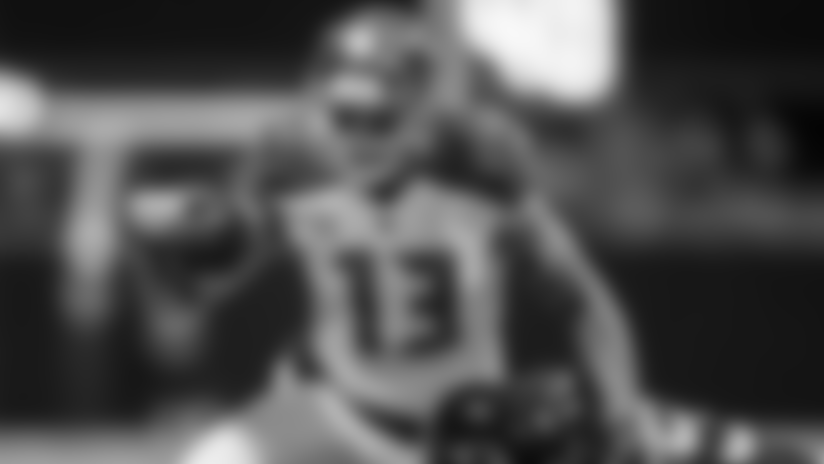 This is a matchup most likely to happen when the Buccaneers go to three or four-receiver looks. King, a second-round draft pick out of Washington, doesn't start for Green Bay (unless they open the game in the nickel) but he does come in for sub packages, which the Packers play with great frequency. When that happens, starting cornerback Damarious Randall moves into the slot and King plays on the outside to take advantage of his 6-3, 200-pound size. That obviously makes him a good choice for the Packers to match up against Mike Evans, the Bucs' 6-5, 30-pound monster of a wideout, and King has in fact been more effective this year against bigger receivers than smaller, faster pass-catchers. King has been dealing with a shoulder injury in his rookie campaign, which could raise the level of difficulty for him if he's asked to cover Evans in the end zone, particularly on the contested catches in the corner that are such a specialty of the Bucs' receiver. Evans leads Tampa Bay with 51 receptions for 702 yards and four touchdowns and in the last two games he has been targeted 22 times.
Packers T David Bakhtiari vs. Buccaneers DE Robert Ayers
David Bakhtiari, the Packers' left tackle, is the top performer on an offensive line that dealt with a huge rash of injuries this season (including one that kept Bakhtiari out for a month). A fourth-round pick in 2013, Bakhtiari stepped right in at left tackle in the opener of his rookie season and has stayed there since, except when injured. He is a steady, patient and technically-sound blocker who has long been entrusted with Rodgers' blind side. Unsurprisingly, given all the injuries, the Packers' protection of both Rodgers and Hundley hasn't been good, with Green Bay giving up a sack on 9.6% of pass plays, the second-worst mark in the league. However, around left tackle might be the hardest way for the Buccaneers to get at Hundley on Sunday, compounded by the fact that the defensive end rotation has been repeatedly hit with injuries of its own. Robert Ayers missed the Buccaneers' last game in Atlanta due to a concussion, but before that he had recorded one sack and five QB hits in the Bucs' previous three games. If he returns from his injury to play on Sunday, he would likely be the Buccaneers' best option in trying to get pressure from Bakhtiari's side.
Buccaneers G Kevin Pamphile vs. Packers DT Mike Daniels
Green Bay's 3-4 front includes a DE who plays on the strong side; a NT, or nose tackle who plays in the middle; and a DT who is the equivalent of a three-technique tackle in a 4-3. That latter position is filled by the player many believe to be Green Bay's most dominant defender, Mike Daniels. The sixth-year lineman has just 3.5 sacks this year and a career high of 6.5, but he is the same sort of relentless disruptor the Buccaneers faced last week in Atlanta's Grady Jarett. Like Jarrett, Daniels never stops pursuing and is good at disengaging from initial blocks. Daniels is third on the team and first among down linemen with eight QB hits this season, though he missed two games in the first month of the campaign. Daniels plays next to another powerful defender in nose tackle Kenny Clark, but Clark missed Green Bay's last game due to injury. If Clark is out again, the Buccaneers will likely be tempted to give even more blocking attention to Daniels, and that could start with right guard Kevin Pamphile. As noted above, Tampa Bay's offensive line has done a good job in pass protection this year, but Pamphile may need to move Daniels if the Bucs want to get the running game in gear.
Packers QB Brett Hundley vs. Buccaneers LB Lavonte David
One strength that Hundley shares with the man he has replaced under center is the ability to get out of the pocket and improvise, and throw accurately on the run, though very few do that quite as well as Rodgers. Hundley has 4.63-speed in the 40-yard dash and he ran for 1,747 yards in three seasons at UCLA. This year he has run for 103 yards and two touchdowns for the Packers, so Buccaneer defenders need to prepare for him possible throwing downfield or running when he breaks containment. Lavonte David, the Buccaneers' most consistent defender this season, has always been particularly good at pursuing and cutting off running backs who are trying to get around the edge, and those same skills will come in handy when and if Hundley tries to take off. The young quarterback did that just once during a very fine performance against Pittsburgh on Sunday night, but he accelerated quickly to pick up the six yards he needed to convert a third down, even diving headfirst past the sticks. In addition to his pursuit abilities, David should be able to use his six years of NFL experience against the Packers' greener quarterback, perhaps building on a resume that includes 10 career interceptions.