Last offseason, on March 14, the Tampa Bay Buccaneers signed Breshad Perriman to be their presumptive third receiver. The Bucs had a potentially-prolific starting duo in Mike Evans and Chris Godwin but had just traded DeSean Jackson and watched Adam Humphries depart via free agency.
On December 29, the Buccaneers concluded their 2019 season with a 28-22 overtime loss to Atlanta in which Perriman led all players with 134 yards and scored a touchdown just before halftime to give the home team a 22-16 lead. That outing pushed Perriman's final totals in his first Bucs season to 36 catches for 645 yards and six touchdowns.
Evans and Godwin did indeed have huge years – with 1,157 and 1,333 yards, respectively, and 17 combined touchdowns – and Perriman proved to be one of the most prolific of all "third" receivers in the NFL. In fact, Tampa Bay was one of just six teams to have three receivers all surpass 600 yards, and it was the only team to have three wideouts with six or more touchdowns.
Most Yards and Touchdowns, Team's Third-Leading Wide Receiver, NFL, 2019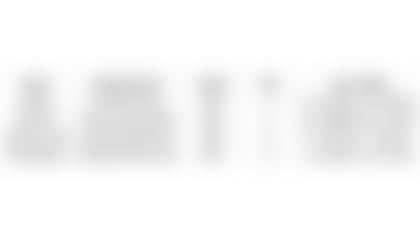 (* Excluding running backs and tight ends.)
Obviously, then: Mission accomplished. However, just a couple of months ago, few would have predicted we'd be able to say that.
Buccaneers Head Coach Bruce Arians insisted at every turn during the fall that Perriman was playing well and doing exactly what the team asked of him. That said, by the season's midway point he had seven catches for 58 yards. On many afternoons, Tampa Bay's prolific passing attack didn't appear to need much more than Godwin, Evans and a few contributions by the backs and tight ends. Perriman also missed two games and much of a third with a hamstring injury, but when he was healthy his snap counts indicated that he remained the Bucs' third option among receivers.
Then the ball finally started to find Perriman. In Week 11, against the Saints, he recorded his first reception of 20-plus yards as a Buccaneer. Incredibly, he would 15 more of those over the next six games. He would also score five of his six touchdowns in the season's last month. He had five catches for 87 yards in Jacksonville in Week 13, and then Evans went down with a hamstring injury the following Sunday and his role started to grow. Continuing an awful trend, Godwin and rookie wideout Scotty Miller went down with hamstring injuries in Week 15, too, and Perriman stepped into the void with three touchdown catches in a Buccaneer win in Detroit.
There simply were few hotter pass-catches in all of the NFL over the final five games of 2019. Only two had more yards in that span, and only one of those was a wideout. No player had more than his five touchdown catches and only one equaled that mark.
Most Receiving Yards, Weeks 13-17, NFL, 2019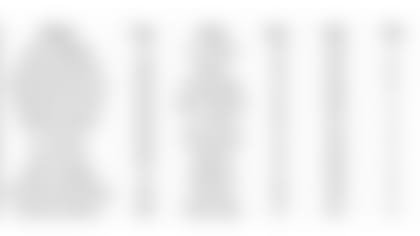 (* In addition to Perriman and Parker, New Orleans tight end Jared Cook and L.A. Rams wide receiver Cooper Kupp also had five touchdown catches in that span.)
Obviously, the late-season injuries to Evans and Godwin made Perriman more than just a third receiver in the last few weeks, but he had already begun to generate impressive numbers before those two bits of misfortune. After the Bucs lost their top two targets, Perriman inherited the number-one role and played like he was meant for it. That ability to step up into a larger role is obviously a very positive trait in a third receiver.
Moreover, Perriman, who had averaged 21.3 yards per catch during a brief second-half run in Cleveland the previous year, and who had come into the league as a first-round draft pick in large part due to his top-notch speed, proved he could be a downfield threat. His 14 catches of 20 or more yards in the last five weeks were tied for the most by any player in the NFL. Chris Godwin is also among the top five, which is impressive given that he only played in three of those five weeks.
Most 20-Plus-Yard Receptions, Weeks 13-17, NFL, 2019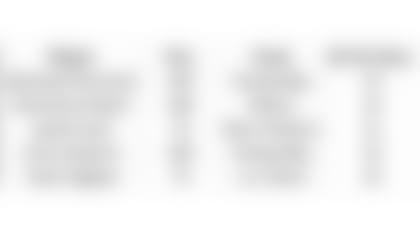 The three touchdowns Perriman scored in Detroit, as noted above, came on five catches for 113 yards. That was a new career high in yards for Perriman and his first 100-yard game. He then followed up with 102 yards against Houston in Week 16 and 134 yards against Atlanta in Week 17. Perriman was one of only seven players in the NFL to have streaks of three or more 100-yard receiving games in 2019, a list that also includes Godwin. Perriman's streak is tied for the longest in Buccaneers history and if he is still with the team in 2020 – he's currently due to become an unrestricted free agent in March – he would have a chance to catch the top spot with one more in the season opener.
Most Consecutive 100-Yard Receiving Games, Buccaneers History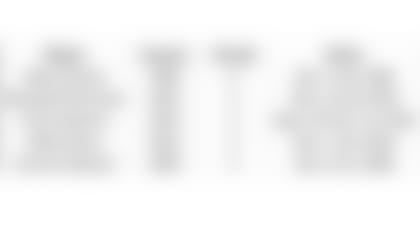 Perriman was signed last spring to serve as the third receiver in a prolific passing attack, supporting starters Chris Godwin and Mike Evans. The final results show that signing to be a success. But Perriman's finish to his first Buccaneer season was so good that he actually ended up accomplishing one feat that neither Godwin nor Evans has yet to do. Perriman is just the third player in team history with 500 receiving yards over the last five games of a season.
Most Receiving Yards, Last Five Games of a Season, Buccaneers History