Coinciding with the opening of training camp for the highly anticipated 2017 season, individual game tickets for the Tampa Bay Buccaneers' entire 2017 home slate will go on sale Friday, July 28, at 10 a.m. ET. Fans may access these seats on the team's official website, Buccaneers.com or by calling 866-582-BUCS (2827). The team also has made available two different five-game packages at a discounted price.
This season the Buccaneers will join the growing number of NFL teams by implementing variable ticket pricing. To more accurately follow the market demand for tickets, the team has designated three tier levels for games this season. Marquee Tier games will include contests versus the Chicago Bears, New England Patriots and New York Giants.Prime Tier games will feature the remainder of Tampa Bay's regular season home schedule, including contests against the Atlanta Falcons, Carolina Panthers, Detroit Lions, New Orleans Saints, and New York Jets.  The third tier will be the preseason games against the Cleveland Browns and Washington Redskins.
The five-game packages are the Red Plan, which features games against the Browns (PS), Bears, Patriots, Panthers and Lions, as well as the Pewter Plan, which is comprised of contests against the Redskins (PS), Giants, Jets, Falcons and Saints.
Below is the Buccaneers' home schedule.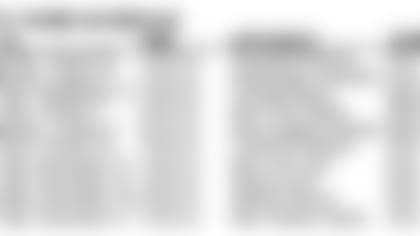 (All times eastern. All Sunday afternoon games in Weeks 5-15 & Week 17 subject to NFL flex scheduling)
The Buccaneers continue to offer season pass memberships at a wide variety of price points. Memberships start as low as $45 per game for adults and $22.50 per game for youth. For more information or to speak with a Buccaneers account representative, please contact 866-582-BUCS (2827) or visit Buccaneers.com.