The Tampa Bay Buccaneers' 35-22 win in Atlanta on Sunday featured more passes denied than a pool party on The Bachelorette.
With Carlton Davis and Jamel Dean leading the way, the Buccaneers' defense broke up 16 of the 55 passes thrown by Matt Ryan and Matt Schaub. That is the highest number of passes defensed recorded by any defense in the NFL in a single game this season. The last team in the NFL to break up at least 16 passes in a single game was New Orleans against Detroit on Oct. 15, 2017.
Most Passes Defensed, Team, Single Game, 2019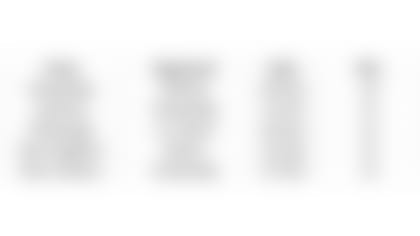 On the season, the Buccaneers have now broken up 63 passes, which his tied with Pittsburgh for the second-most in the NFL. The New England Patriots have the top total, with 67.
Remarkably, Davis and Dean each had five passes defensed against the Falcons, tied by the most by an individual player in a single game in the NFL this year.
Most Passes Defensed, Single Game, NFL, 2019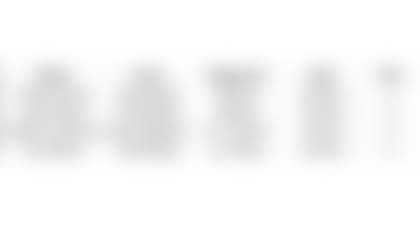 Data for game-by-game passes defensed in the NFL have been collected for the past 21 seasons, beginning in 1999. In that span, prior to Sunday's game in Atlanta, there had only been four instances of a Buccaneer defender getting five or more passes defensed in a single game. It had never been accomplished by a pair of teammates in the same contests.
Most Passes Defensed, Buccaneers, Single Game (Since 1999)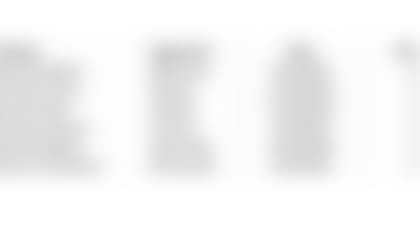 In that same 21-year span, there have been 22 instances of a Buccaneer defender recording four or more passes defensed in a single game. Amazingly, despite the fact that Dean has only been on the field for more than two defensive snaps three times in his career, he has three of those 22 four-PD outings. Only Ronde Barber and Brian Kelly, with seven and four respectively, have more.
Dean also owns three of the 13 instances in the NFL this season of a player collecting four or more passes defensed in a single game; no one else has more than two. In fact, those three games with 4+ passes defensed are tied for the most any NFL player has posted in a single season since at least 1999.
In total, he has 13 passes defensed on the season, which is tied for the second-most in the league. Davis is also tied for eighth in the league in that category. Here are the seven NFL defenders with at least 13 pass break-ups this year, with their defensive snap totals also noted.
Most Passes Defensed, NFL, 2019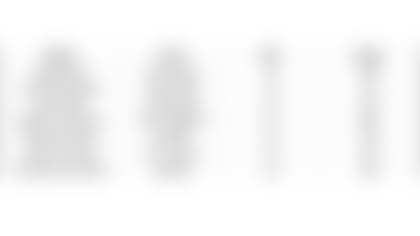 The other Buccaneer defender with multiple pass break-ups on Sunday in Atlanta was defensive lineman Vita Vea, who had a rather remarkable day all around. Not only did he record one of the Buccaneers' six sacks of Ryan, he also scored a touchdown on a one-yard reception in the second quarter. Listed at 347 pounds, Vea is believed to be the heaviest NFL player to score a touchdown since at least 1950.
Vea's touchdown catch/sack combination is quite rare. In fact, since sacks became an official statistic in 1982, that combo has been accomplished only 13 times in 38 seasons.
Receiving Touchdown and Sack Recorded in the Same Game, NFL (Since 1982)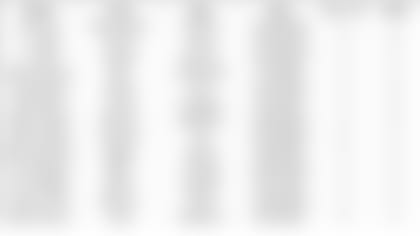 Rookie inside linebacker Devin White had two of the other five sacks recorded by Tampa Bay's defense on Sunday, giving him 2.5 on the season. White is the first Buccaneer rookie to have a multi-sack game since Gerald McCoy had two against Baltimore on Nov. 28, 2010.
Outside linebacker Shaquil Barrett also had one of the Bucs' six sacks, a second-quarter takedown on which he also dislodged the football from Ryan's grasp only to have it bounce right back into the quarterback's hands. That marks the eighth time in 11 Tampa Bay games this season that Barrett has recorded at least a half of a sack.
Barrett's latest mark in that column gives him 12.5 on the season, allowing him to regain a tie for the NFL lead in that category.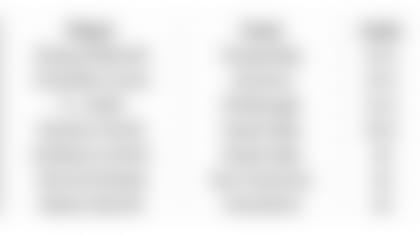 With five games still to play, Barrett also continued his climb up the Buccaneers' single-season sack list. He is currently tied for seventh on that list and is now within four sacks of the franchise's all-time record. Barrett also set a team record on Sunday with the most sacks through the first 11 games of a season. The previous record was 12.0 by Simeon Rice in 2003.
Barrett's sack was one of his five quarterback hits in Sunday's game, the most any Buccaneer defender has had in a game this season, and the most by a Tampa Bay player since the statistic began being compiled in 2006. Barrett is one of only eight NFL players who have had five or more QB hits in a single game this year (Houston's J.J. Watt has done it three times).
As a team, Tampa Bay rang up 13 quarterback hits in Sunday's game, its highest single-game total of this season. That's tied for the third-most by any NFL defense this season; Philadelphia set the high-water mark at 16 against the New York Jets on Oct. 6.
The two Buccaneer sacks not yet accounted for in the above notes belonged to Carl Nassib and Jason Pierre-Paul. Pierre-Paul's fourth-quarter sack caused a fumble by Ryan that was scooped up by Ndamukong Suh and returned six yards for a touchdown. Suh also took a fumble 37 yards to the house in Tampa Bay's Week Four win over the Rams in Los Angeles. As such, Suh joins Ronde Barber as the only players in team history to record two defensive fumble return touchdowns in the same season. Barber did it first in 2004.
As a team, the Buccaneers not only recorded a season-high six sacks on defense but also kept the opposing defense from recording a single sack for the first time all season. That's one of only seven games in the entire NFL this year in which a team has both allowed zero sacks on offense and recorded at least six on defense. That's also only the seventh time a Buccaneer team has accomplished that dual feat, including the pre-1982 seasons in which sacks were not yet official. The last time the Buccaneers allowed zero sacks on offense and collected at least six of them on defense was against Seattle on Nov. 27, 2016.