The Starters: Mike Evans, Vincent Jackson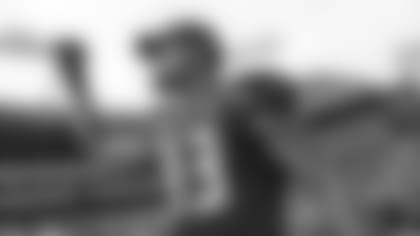 The Buccaneers know just how dangerous Evans and Jackson can be when healthy and lined up on the field together. The pair played a full season together once in 2014 and both receivers went over 1,000 yards. Evans set the Bucs' single-season receiving touchdown record with 12 and that was without Jameis Winston at quarterback. The Bucs know who their No. 1 and No. 2 receivers will be and are confident that they can both be 1,000-yard receivers. The most important thing is that both remain healthy in camp and through the season.
Role-Players: Louis Murphy, Adam Humphries, Donteea Dye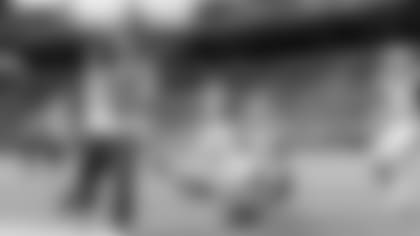 There are several heated battles set to take place during camp, and the competition for the No. 3 receiver spot will be one of the most interesting. The Buccaneers have at least three players who could win the spot, four if we include Kenny Bell. At a first glance, it would appear that Murphy has the edge. He's much more experienced than the trio of second-year pass-catchers and began last season as the Bucs' third receiver. But Murphy missed most of last year with a torn ACL and has been unable to practice since. Humphries and Dye both saw the field last season due to injuries and had some success while Bell missed the entire 2015 season with a hamstring injury. Needless to say, there are plenty of unknowns to be answered in July and August.
Dark Horse: Bernard Reedy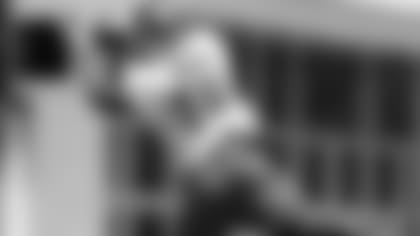 There are only so many roster spots the Buccaneers have reserved for wide receivers, so Reedy will have to impress when his number is called. Throughout the spring, Reedy proved to be one of the quickest players on the practice field. Tampa Bay is still looking for a kick and punt returner, so Reedy may earn a jersey through special teams. Don't sleep on Russell Shepard, the Bucs' special teams captain in 2015, to make the roster, with Andre Davis, Freddie Martino and Evan Spencer also fighting for the fourth, fifth or sixth wide receiver spots.
View some select shots of the Buccaneer's wide receivers.