For the majority of us, fantasy football season starts right about now. At some predetermined time over the next few weeks, you'll gather around a table with your friends, tap feverishly on your keyboards scouring over last minute notes and inevitably try to contain a freakout when your perfect sleeper is drafted one spot ahead of you.
Of course, for some unfortunate few, you have already drafted (sorry, Jordy Nelson owners), and this might not pertain to you. But that is all the more reason to start up a second league!
In the following paragraphs, we'll take a look at the Buccaneers that are steadily going in mock drafts. For this exercise, I have used the Average Draft Position (ADP) pulled from fantasyfootballcalculator.com. This is based on a 12-team league. Also included are the consensus rankings of the NFL.com experts and the fantasy stat projections, also from NFL.com.
With these tools, you will get a good understanding of where your favorite Buccaneers are falling in the draft so you can have them in your lineup in 2015.
QB Jameis Winston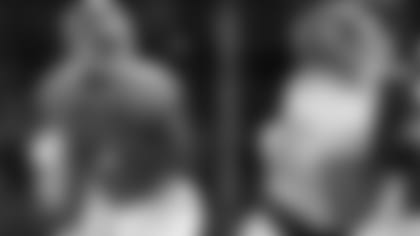 ADP: 172nd, Round 14
NFL.com Expert Position Ranking: 26th
NFL.com Fantasy Stats Projection:
3,250 yards, 23 TDs, 10 INTs, 3 rush TDs, 230 fantasy points
With all the established talent at the position, his ADP is very fair. Fantasy is rarely a friendly place for a rookie quarterback, but Jameis has proven that he can work an NFL field in his two preseason games and could very well outperform the stat predictions above.
This ADP puts him as the 22nd quarterback taken, making him a solid fantasy backup to plug and play in your buy week, or a strong play in case of injury to your main starter. Where things get interesting are the NFL position ranking and the projections, which seem criminally low.
You will be hard-pressed to find a #1 overall QB pick to come into the league with a better receiving crew than what Winston gets to work with.  Last year, Oakland rookie QB Derek Carr posted 3,270 passing yards, 21 TDs and 12 interceptions, very similar to what is predicted of Winston. I think with the weapons the Bucs have on offense, Winston should be able to surpass these numbers and end the season as a top-20 fantasy QB. Final verdict: solid 2015 fantasy QB backup, starter in 2QB leagues.
RBs Doug Martin, Charles Sims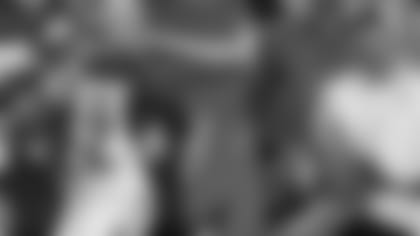 RB Doug Martin
ADP: 42nd, Round 4
NFL.com Expert Position Ranking: 35th
NFL.com Fantasy Stats Projection:
805 yards, 6 TDs, 118.5 fantasy pointsRB Charles Sims
ADP: 156th, Round 13
NFL.com Expert Position Ranking: 44th
NFL.com Fantasy Stats Projection:
553 total yards, 7 TDs, 97 fantasy points
I started compiling these numbers a week ago, before the Bengals vs. Buccaneers Week 2 Preseason game. Doug Martin was ranked and projected even lower than he is now, which is still very low. While those numbers are still down, according to the ADP, they won't be for long.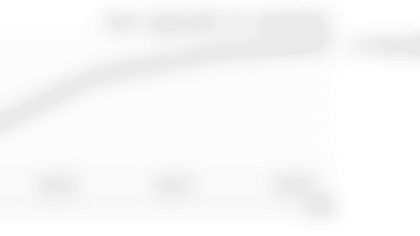 His performance on Monday Night Football has Martin climbing the draft charts very quickly. In five days, is ADP jumped an entire round and his sleeper status has changed in to a solid RB2 that should be starting on any roster. If we're talking predictions, he should finished far better than 35th at his position and 805 yards seems very low.
With Martin's rise, Charles Sims did see a drop, but is still being drafted, mostly as handcuff to Martin. Short of another unfortunate injury to the Bucs' main back, Sims will probably not be lighting up any fantasy leagues, but again, is a solid pick if you already have Martin and are looking for some insurance.
WR Mike Evans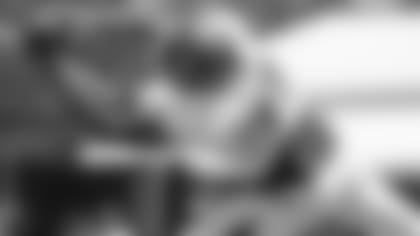 ADP: 28th, Round 3
NFL.com Expert Position Ranking: 10th
NFL.com Fantasy Stats Projection:
1,375 yards, 9 TDs, 193.5 fantasy points
No arguments from me about Mike Evans. Last year's rookie standout is rightfully being drafted in the first three rounds and as about the 10th receiver taken overall.
Ensuring that you draft Evans relies a lot on what position you are picking from in your draft, or taking a bit of a risk and going for him in round two. If he does end with the NFL-predicted 1,375-yard, 9-TD season, those who took him early will not be complaining.
WR Vincent Jackson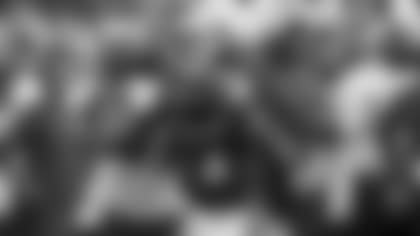 ADP: 74th, Round 7
NFL.com Expert Position Ranking: 29th
NFL.com Fantasy Stats Projection:
818 yards, 7 TDs, 123.8 fantasy points
You can call me a homer, but I also believe that Vincent Jackson's projections here are all low. Jackson has exceeded 1,000 yards in six of his last seven seasons, the only time he didn't he only played five games. I think he can reach that number again and would be comfortable taking him in the late sixth round above his ADP.
TE Austin Seferian-Jenkins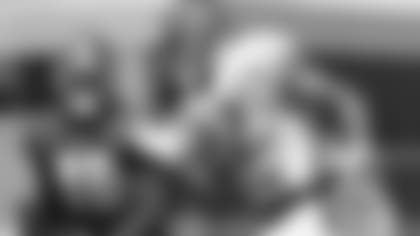 ADP: 173rd, Round 14
NFL.com Expert Position Ranking: 16th
NFL.com Fantasy Stats Projection:
463 yards, 6 TDs
Seferian-Jenkins is the hardest of the bunch to nail down. Fantasy gurus seem to be high on him, through they have little NFL evidence to go on. I believe that his ADP and ranking here are fair as he has not proven himself a fantasy stud just yet.
However, if you are in deeper drafts I think he is worth stowing away on your bench with a late pick. If you are in a smaller league and he is undrafted, definitely put a star next to his name and keep your eye on the waiver wire. Seferian-Jenkins should see the majority of playing time at the position and he has a quarterback who had a great relationship with his college TE, Nick O'Leary. In two seasons of Winston throwing to him, O'Leary ended with 81 receptions, 1,175 yards and 13 TDs. Those numbers are 14.4%, 14.8% and 20% of Winston's overall college production. This of course does not directly translate to the NFL, but with Seferian-Jenkins's size added to the equation, a few more yards and some red zone looks have to be considered and he could end up a top-12 TE by season's end.