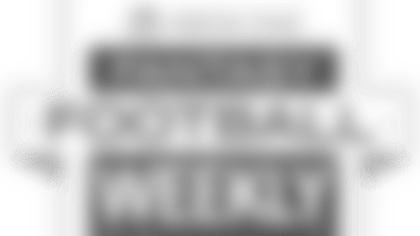 Outside of Mike Evans, neither the Tampa Bay Buccaneers or Tennessee Titans brought much consistent fantasy football excitement to the masses last season. Eight months and one NFL draft later, however, and all eyes will be on Tampa at 4:25 PM on Sunday.
Sure, many of them will be to watch the first-ever season-opening matchup between two quarterbacks picked #1 and #2 overall. But many will be watching to see how their recently drafted fantasy stars perform in their first on-field action. With the drafting of Winston and Mariota, and strong preseason play by both individuals and their fantasy-relevant teammates, there are a lot of fantasy football starters hitting the Raymond James Stadium field this Sunday. And, by the looks of it, plenty of fantasy points to go around.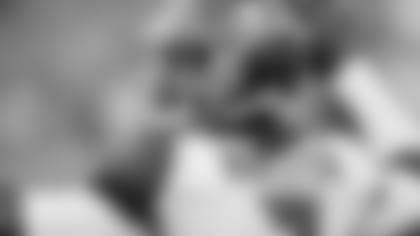 There is no question that the football spotlight falls predominantly on Jameis Winston of the Buccaneers and Marcus Mariota of the Titans. Both had remarkable college careers, leaving their schools as Heisman Trophy Winners, AP Players of the Year, Davey O'Brien Award Winners and on and on and on. And both look like players who can transition to the NFL better than most.
But, for fantasy purposes, starting a rookie quarterback in their very first NFL game is generally considered a no-no. Not that either is expected to fail, in fact the opposite seems to be true reading any rankings or article about the two going into this game. The problem is that no stats exist to determine how they will fare as fantasy quarterback as opposed to NFL quarterbacks.
We see that immediately in the percentage of leagues in which they were drafted. In ESPN leagues, Mariota is currently owned in just 35.1% while Winston is owned in 32.8%. Neither are in more than 4.2% of starting lineups this week either. We just don't have the numbers.
In deep leagues where having a backup quarterback is necessary, both guys are solid bench players at this point, even without a game under their belts. And in unique leagues that start two quarterbacks, I could argue for either to crack a starting lineup this week. Winston of course has incredible offensive weapons around him to boost his stock and Mariota is always a threat with his legs, which generally translates to a lot of points for fantasy quarterbacks.
Bottom line, the jury is still out for fantasy relevance here. They're on my bench this week, but they should been on all of our watch lists later this year.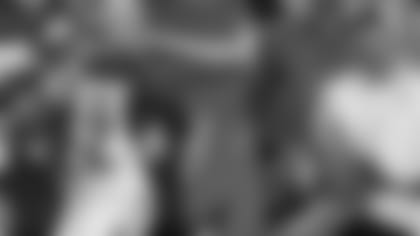 If you followed the Buccaneers in training camp and preseason at all, then you likely moved one Doug Martin up your draft boards quite a bit going into your league's draft. And if in doing so, you were lucky enough to snag him in the fourth or fifth round, you very well could have come down with the steal of the draft.
A lot of fantasy experts (especially in daily leagues) are very high on Martin, and he should get off to a bang in his first game of the season.
We all remember Martin's sensational rookie season. You know, the one where he finished with 1,926 total yards, 12 touchdowns and 264 fantasy points, making him the third highest-scoring RB in the league. The one with an obscene 51-point single-game performance. You know. That one.
Well, Martin is healthy again, has looked as explosive and elusive as ever, and averaged 5.9 yards per carry in the preseason. To kick things off, he will face the Titans defense that ranked 30th in points allowed to running backs a season ago. Tennessee opponents running backs to under 18 fantasy points just four times last season and surrendered 25+-point games in half of their games.
While it remains to be seen how much Charles Sims and Bobby Rainey will cut into his carries, Martin is a strong start this week in all leagues and all formats.
Tennessee had a decent run game last season, but for fantasy football purposes, they are a hard group to rely on. While the team has built a strong stable of running backs, the carries look to be divided among two, three and possibly even four different players in any given week.
Bishop Sankey is the smart bet to lead the group and is currently started in 10.5% of leagues, but Dexter McCluster could steal looks on passing downs and the acquisition of former Browns point-scorer Terrance West only makes things cloudier for how fantasy points will be divided.
The Buccaneers defense last season allowed 18 touchdowns to running backs (13 rushing), but with uncertainty about who would get the majority of scoring chances, it is likely that you have two better fantasy RB options on your team this week.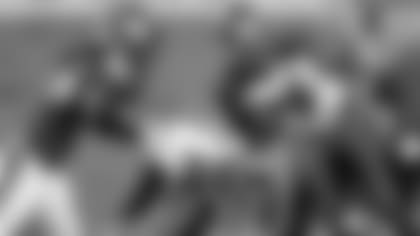 One of last year's standout rookie receivers, Mike Evans, is questionable going into Sunday's game, having only limited participation in Friday's practice. His status for this game will affect the entire Buccaneers receiving corps.
Should he be able to play, he has to be considered a must-start. Evans was the 11th wide receiver to come off the board in most fantasy drafts this season and should be (and is expected to be) a WR1 talent all year long. His performances last year, along with the excitement surrounding the Bucs offense's potential, seals him as a must start any game he takes the field this year.
Vincent Jackson, this year's 20th-drafted receiver in the average fantasy league, is coming off another 1,000-yard season. Still, he stands to potentially outperform his fantasy numbers last year by increasing his touchdown total. If Evans is on the field, that could potentially cut into a few of his targets, but it will take defensive pressure off of him. If Evans is off, Jackson will serve as the number one and should see his receptions rise. Either way, he is a strong starting-caliber player this week.
The next highest-drafted Buccaneers receiver is Louis Murphy, owned in a mere 0.1% of leagues. With Evans on the field, he should see time as the third receiver, but is not on the fantasy radar. Without Evans however, he becomes a sneaky sleeper play for daily leagues. He was one of Winston's favorite targets in the preseason and could surprise. However, for regular fantasy purposes, even if Evans cannot play, Murphy is an extremely high-risk play and you have safer options on your bench.
The Titans have just one receiver owned in more than 31% of ESPN leagues. That is their leading WR from last season, Kendall Wright. Wright has connected with Marcus Mariota, proving to be his favorite target by catching 28.5% of Mariota's preseason completions for 84 yards.
While the Buccaneers defense ranked 28th in points allowed to fantasy WRs last year (four points per game (PPG) more than the NFL average), it is worth noting two things. First, the group's average PPG allowed to WRs in the final seven games was more than 10 points less than in their first nine games, meaning they improved drastically in the second half of the season. Beginning their second season in the Lovie Smith & Leslie Frazier-led defense, the Bucs defense could be a different monster this year.
Still with that strong (on-paper) matchup and Wright's status as the main target, Wright is a decent FLEX option this week, more so in PPR leagues.
Rookie Dorial Green-Beckham is owned in 30.7% of leagues, but as an unproven receiver with an unproven quarterback, he is not reliable enough yet to get the nod.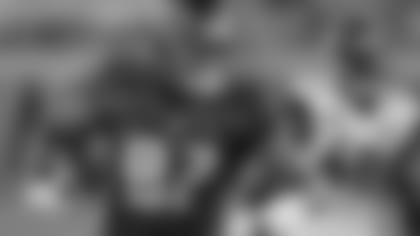 The name of the game for fantasy football tight ends is Touchdowns. Find the end zone and you can deem your TE successful for that week. No score, and you're likely looking a single-digit points.
For this reason, Bucs' tight end Austin Seferian-Jenkins is largely affected by the status of Mike Evans. Without Evans, Seferian-Jenkins becomes more of a red zone threat and his TD chances increase. Owned in just 24.6% of leagues, those who drafted him probably have a more-proven TE option. But watch for Seferian-Jenkins to be sleeper this week.
Titans' TE Delanie Walker ended last year as the leagues 8th-highest fantasy scoring tight end and led his team in yardage and touchdowns. He is a solid play this week.
BONUS!
I'd be remiss if I didn't mention the Bucs kicker here quickly. There is no getting around Kyle Brindza's impressive preseason finale where he hit from 57 and 55. He is very off the national radar and could make his way onto it this week with a strong performance. Owned in just 0.6% of leagues going into week 1, expect that to skyrocket by midseason.
Good luck everyone, and enjoy 2015 Week 1 of fantasy and Buccaneers football.