The Bucs left Atlanta in early November with a memorable 23-20 overtime victory. You wouldn't know that from looking at the fantasy numbers, which is just one reason the game is so fun. Anything can happen on any given week.
The Buccaneers highest non-QB scorer in that first matchup was Doug Martin who rang up eight PPR points. Four Atlanta Falcons more than doubled his output, but the Buccaneers still came out on top thanks to strong defensive play and handily winning the field position battle.
Now, moving into Week 13 and the Falcons vs. Bucs rematch, we again take a look at the fantasy numbers to see what players could have the best effect on your fantasy football roster as we move one step closer to the fantasy playoffs. This week, we'll look at the production of top performers from Week Eight to see if they can live up to their production Sunday.
ATLANTA FALCONS
QB Matt Ryan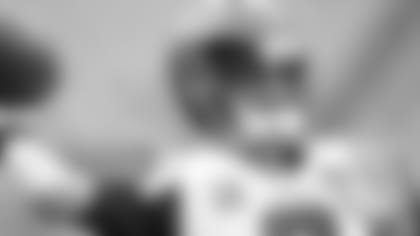 Week Eight: 397 passing yards, 2 touchdowns, 1 interception, 1 fumble, 19 fantasy points
Week 13 Projection: Even
Ryan is averaging 14.9 fantasy points per game, while the Buccaneers are allowing 17.1 per game to opposing quarterbacks. Throw an important division rivalry into the works and a 15-20-point outing should be expected. In the three games since facing the Bucs, Ryan has five touchdowns and five interceptions.
RB Devonta Freeman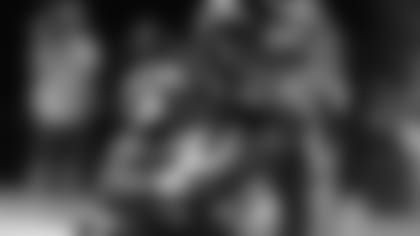 Week Eight: 131 total yards, 6 catches, 18 PPR fantasy points
Week 13 Projection: Even
Despite scoring just four fantasy points over the last two weeks (injured against IND, did not play against MIN), Freeman is still the highest scoring fantasy running back in the league. He is expected to play in this one. He has gone over 100 rushing yards four times this year and has 11 total touchdowns. A similar stat line to the last meeting is not out of the question, and could even go up of he scores this week, something the Bucs did not allow in the first matchup.
WR Julio Jones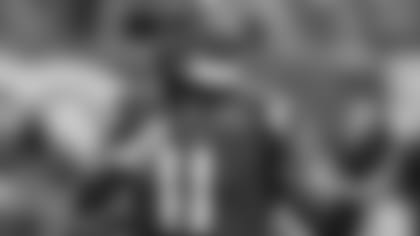 Week Eight: 12 catches, 162 yards, 1 touchdown, 32 PPR fantasy points
Week 13 Projection: Down
Jones has at least 30 fantasy points in three games this season, including his last outing against the Bucs, but he is coming off just a 10-point game against the Vikings and has not found the end zone in three weeks. Jones is still the highest fantasy scoring WR in the NFL, but 12-162-1 is a lofty goal and he could end up closer to his average of 23 points per game.
WR Roddy White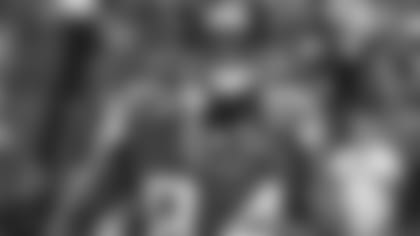 Week Eight: 2 catches, 24 yards, 4 PPR fantasy points
Week 13 Projection: Up
White caught six passes last week, his highest single-game total of the year. His 60 yards were the most he has put up in a game since Week One. With Leonard Hankerson now on IR, White is seeing more work in recent weeks than he has all season. Just four receptions will put him over his point total from the last meeting. He is a risky play in any fantasy league has he has scored just once this season. The possible addition of WR Devin Hester could also take away some potential points. He'll get more than four, but probably shouldn't make your starting lineup.
TE Jacob Tamme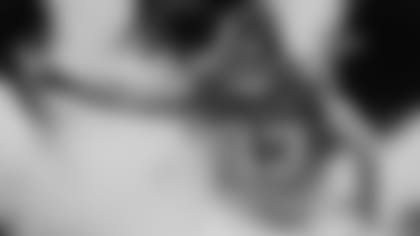 Week Eight: 10 catches, 103 yards, 1 touchdown, 26 PPR fantasy points
Week 13 Projection: Down
Tamme had his best game this season by far against the Bucs. In that matchup he had his most receptions and yards of the year and his lone TD. The Buccaneers have been generous to opposing TEs as of late, allowing 12+ points in four of their last six games and 25+ in two of them. It is highly unlikely that he'll match his previous game output in this one, but he could be one of the week's biggest sleepers with Hankerson now out.
TAMPA BAY BUCCANEERS
QB Jameis Winston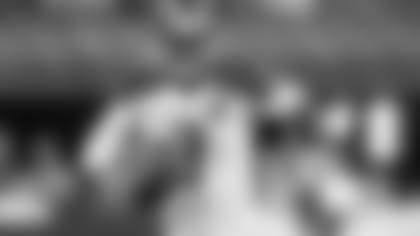 Week Eight: 177 passing yards, 1 passing TD, 1 rushing TD, 0 turnovers, 19 fantasy points
Week 13 Projection: Even
The Atlanta Falcons are allowing the third-fewest points to opposing quarterbacks. Winston's 19 points
in Week Eight is the second most they have allowed in any game this season. Winston has still not scored fewer than 12 points in a single week this season, which already makes him a solid play with such a high fantasy floor. He also has Vincent Jackson back this week, a weapon he was missing in the first matchup between these teams. Averaging 16.2 fantasy points per game, his total could dip slightly below the 19-point mark, but with health returning to the offensive side of the ball and with so much riding on the line, Winston should certainly top his passing yardage number.
RB Doug Martin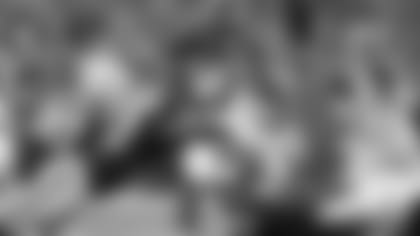 Week Eight: 78 total yards, 1 catch, 8 PPR fantasy points
Week 13 Projection: Up
Doug Martin has double-digit points in each of his last three games and is one of just two running backs this year to already break the 1,000-yard mark. With more support from the air with Mike Evans and Vincent Jackson healthy and ready to go, more holes should open up for Martin. The Falcons give up the most points in the league to opposing running backs, 27.7 per game. Martin could be in for another huge day and should be started in all formats.
WR Mike Evans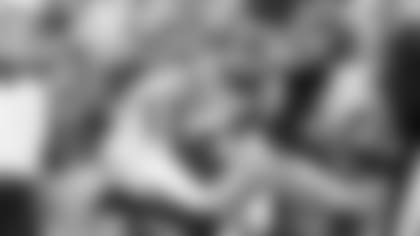 Week Eight: 3 catches, 48 yards, 7 fantasy points
Week 13 Projection: Up
The Falcons game is the only game since the Bucs' bye week that Evans did not get over the 10-point mark. Even factoring in the seven-point ATL performance, Evans is averaging 17.5 points per game since the bye. The return of Vincent Jackson has helped alleviate some pressure, so expect his catches and yardage to rise in this one. Even against the team allowing the second-fewest points to WRs, always start your starter. Evans should be in all lineups.
WR Vincent Jackson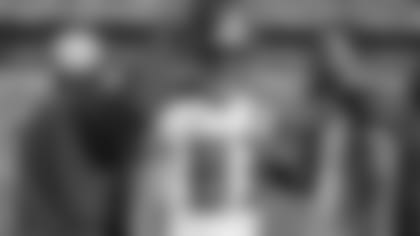 Week Eight: Did Not Play
Week 13: Up
Jackson has at least 11 points in each game since coming back against Philadelphia. With defenses putting extra attention on Evans, Jackson has been available for some big gains in recent weeks. Another solid 4-6 catch, 50+ yard performance is certainly within reach and a touchdown would be the cherry on top (Jackson has three this year). While the numbers aren't explosive, he is a safe flex play this week.
TE Austin Seferian-Jenkins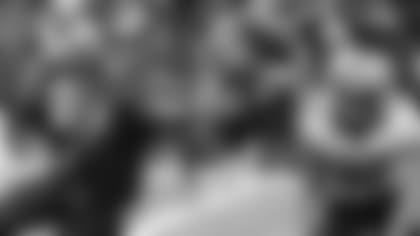 Week Eight: Did Not Play
Week 13: ?
The young tight end is still questionable and was still limited in practice all week, but he was cleared for contact and could see his first game action since Week 2. In Week One he was instantly one of Winston's favorite targets, hauling in five passes for 110 yards and two touchdowns. With so much time off, he is the definition of a high-risk/high-reward player. The Falcons are allowing just over 13 points per week to opposing TEs, slightly above the league average, and Jameis Winston has continued his rapport with tight ends over the last few weeks as Cameron Brate has a score and at least 13 fantasy points in each of the last two weeks. There are probably safer players, but if word comes in that Seferian-Jenkins will suit up and you need a last ditch effort to make a fantasy playoff spot, he could be worth the gamble.