The Tampa Bay Buccaneers hit the midway point of their 2016 season with a 3-5 record after Thursday night's loss to the Atlanta Falcons. While the Buccaneers do have a 2-1 mark in divisional play, they are 2.5 games behind the NFC South-leading Falcons.
Still, half of the season remains, as does half of the Buccaneers' intra-divisional slate. If Tampa Bay is to turn the 2016 campaign around and challenge Atlanta for the divisional title, they'll do so behind even more production from some of the team's first-half standouts. Number one on that list is third-year wide receiver Mike Evans, who is rapidly developing into one of the league's best at his position.
On Thursday night, Evans hauled in 11 receptions for 150 yards and two touchdowns, including a stunning one-handed sideline grab on which he absorbed a massive hit but held onto the ball. Those 11 catches were a single-game career high for Evans, but that was the second time in the last three games that he has recorded multiple touchdowns. In fact, Evans leads the NFL with eight touchdown receptions and is on pace for 16, which would tie for the 14th-highest single-season total in league history.
Evans is already the first Buccaneer to have eight touchdown catches by the midway point of a season, and only the third to have scored eight times in any fashion through the first eight games. At this pace he will exceed the Buccaneers single season touchdown total, a list that is currently topped by James Wilder's 1984 campaign and includes Evan's own 12-TD rookie season in 2014.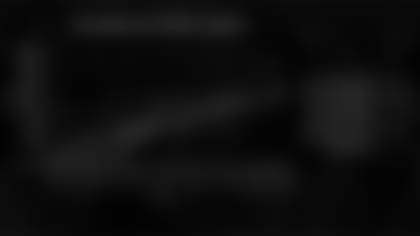 The Buccaneers drafted Evans seventh overall in 2014 as part of a loaded first round that also included wide receivers Sammy Watkins (4th overall), Odell Beckham (12th), Brandin Cooks (20th) and Kelvin Benjamin (28th). In terms of overall production, Evans and Beckham have outpaced the others. In fact, Evans's 23 touchdown catches in his first 38 career games is the 10th-highest total through that many outings since the 1970 AFL-NFL merger.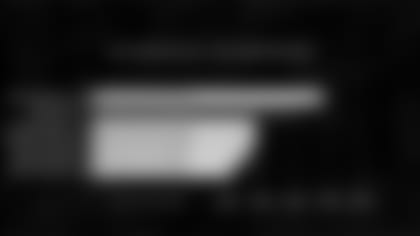 After Thursday's game, Evans had 55 catches for 745 yards and eight touchdowns, ranking fourth (tied), fifth and first in the NFL in those three categories, respectively. Three of the four players who have more yards than Evans have already played in a ninth game to Evans's eight. Evans is the only player in the NFL who ranks in the top five in all of those lists after Week Nine, even with one fewer game than some of his closest competitors.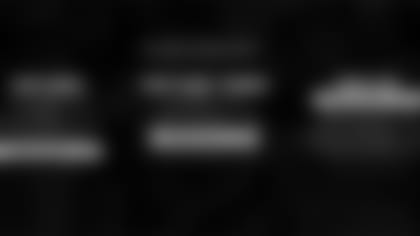 Evans is on pace for 110 receptions, 1,490 yards and 16 touchdowns, all of which break single-season Buccaneer records. Only player in NFL history has ever met or exceeded all three of those totals in the same season: Randy Moss in 2003 (111-1,632-17).
Since those projections are relatively arbitrary numbers, let's go with more rounded totals in each category: 100 receptions, 1,500 yards and 15 touchdowns. Evans is on pace to surpass the first and third numbers in that trio and fall just under the middle one. If he hits all three marks, he would join a very exclusive club to have done so, a club with two Hall of Famers and a third player sure to eventually join them in Canton.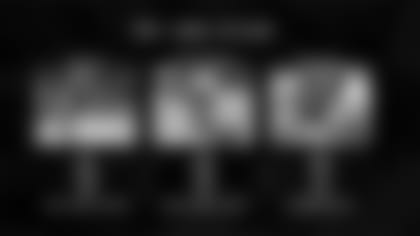 If Evans continues this torrid pace, he will become just the fourth pass catcher to exceed 1,000 yards receiving in each of his first three NFL seasons.  Perhaps even more impressive, since he has already surpassed 3,000 yards in his career, is that his three-year total is currently slated to be amongst some of the greatest young receivers of all time.  Evans is projected to become just the sixth wide receiver to amass 3,500 total receiving yards after just three seasons.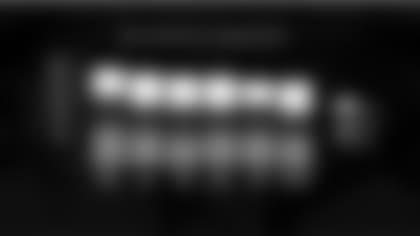 Story by Scott Smith. Graphics by David Sharpensteen. Web Design by Eric Rook. Additional Research and Concepts by Eric Holland.