STORY HIGHLIGHTS
A big Falcon rally on Monday night, sparked by WR Julio Jones, didn't stave off a loss to the Packers but Atlanta remains in first place
Panthers QB Cam Newton will spend the night in the hospital after escaping serious injury in a dramatic auto accident
Head Coach Sean Payton has put his team "on notice" after a lopsided loss to Carolina

As tight and unusual as the NFC South playoff race is with three weeks to go, the biggest news in the division early in Week 15, and rightfully so, is the auto accident involving Carolina QB Cam Newton on Tuesday. Newton reportedly escaped serious injury but in the coming days his status will have an impact on the title hunt, as will Julio Jones' hip and Junior Galette's leg. The Panthers got the division's only win over the weekend with a season-saving effort in New Orleans, but the Falcons had a good showing in Green Bay on Monday night and are still officially in first place. With the divisional stretch run ahead, it's time once again for our weekly check of the headlines from around the Buccaneers' division.
We usually address these three teams in alphabetical order, but this week the division's only victory and it's most serious piece of news belong to Carolina. Fortunately, the news isn't as serious as it could have been: Despite being taken to a hospital after a crash on Tuesday in which his truck flipped at least once (if not three or four times), Panthers QB Cam Newton apparently escaped significant injuries. The Panthers' official web site says that Newton is "in fair condition and undergoing tests" and will be kept overnight at the hospital. A team spokesman also reported that Newton has two transverse fractures in his back, the same sort of injury that kept Dallas QB Tony Romo out of one game earlier this year. Not surprisingly, the Panthers say that, at the moment, they are only worried about Newton's well-being and not the lineup on Sunday when the Buccaneers visit. That's certainly the way everyone around the NFL felt about the situation on Tuesday, but on Sunday there were more than a few Saints who were unhappy with Newton after he scored a rushing touchdown early in Carolina's 41-10 win in the Superdome and tried to celebrate with his signature Superman pantomime. Saints LB Curtis Lofton confronted Newton in the end zone, leading to a wide scuffle near the stands, and Lofton was still displeased after the game. (The Cat Scratch Reader Panthers' blog found Lofton's justification for starting the scuffle to be "hilarious.") Back in Charlotte, the Panthers chose not to celebrate their big win over the Saints for long. The players didn't get the usual "Victory Monday" day off, and DE Mario Addison said that was the right decision. "To me I don't think we earned Victory Monday yet," defensive end Mario Addison said. "If we were playing well with a little more heart early, we'd have Victory Monday," said Addison. "But we had a great win Sunday." The victory kept the Panthers very much alive in the division-title hunt, sitting a half-game behind the co-leading Saints and Falcons with three to play. The win in the Superdome, coupled with Atlanta's loss at Green Bay improved the Panthers' playoff odds, according to Football Outsiders, by a significant amount. Carolina's odds on FO increased 11.3% to 13.1%, and the Panthers still get to play at Atlanta in Week 17. Carolina doesn't even have to win out to take the NFC South crown. In addition to that rushing touchdown, Newton also threw for three scores and contributed 83 yards to the Panthers' 271-yard ground attack. Newton was not sacked as the Panthers' beleaguered offensive line had its best outing in a long time. Center Ryan Kalil, that line's anchor, said the offense didn't do anything different in Week 14, just executed better. "The young guys have some experience now," he said. "We've been sticking with the same scheme all year, and it's finally starting to pay off. Guys understand what we're doing, and it's a lot more productive because of that." Jonathan Stewart contributed 155 of those rushing yards on his best day of the season, but Head Coach Ron Rivera still does not necessarily consider Stewart the starter.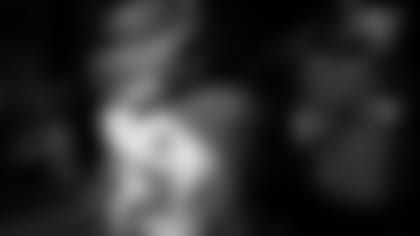 The NFC South is coming down to the wire with three weeks to play
The reaction to Sunday's game in the Superdome have obviously not been as positivein New Orleans, where Head Coach Sean Payton described a solemn atmosphere in the staff meeting room. It's quiet right now and guys understand hey, this is obviously serious," said Payton. "It's their profession, it's our profession. It is going to be our job and the leaders of this team to lead. This is exactly when you find out who your guys are." As for the locker room atmosphere on game day, veteran T Zach Strief detected a lack of energy before Sunday's game. "I think a lot of it is the expectation that showing up and playing is enough," said Strief, as reported by ESPN.com's Mike Triplett. "It's not. 'OK, I put my uniform on, I look good, I walk out on the field. And now that we're here and we're the Saints and we have this history where we'll win games, now we're just gonna win this game.' And that's not the reality of this league." Payton added that the Saints are "that" team right now, meaning the type of squad that routinely does the things that lose games. Katherine Terrell of The Times-Picayune says that Payton has put the Saints players "on notice" about those issues. Some of the attitude Strief describes could be expected, given the presence of QB Drew Brees. The Saints have been winners and an offensive powerhouse for most of Brees' nine-year tenure with the team, but he didn't have his best outing on Sunday. Brees uncharacteristically underthrew several deep balls, including one that was intercepted on the third play of the game. The target on two of those deep throws was WR Joe Morgan, who was released by the team on Tuesday. It's not likely those two things are related; Morgan's departure may be related to off-the-field issues, some of which led to a four-game suspension earlier this year. As for Strief's comments, he later said they were not aimed at LB Junior Galette, who irritated some former Saints with some comparisons to the current team. Galette, the team's leader in sacks with 7.0, could use a hot streak to end the season, as getting to 12 sacks would activate a large bonus in his contract. A complicating factor: Galette was one of five Saints who left Sunday's game due to injury at some point, along with CB Keenan Lewis, T Terron Armstead, C Jonathan Goodwin and WR Nick Toon. Galette later returned to the game but, according to Triplett, was "noticeably hobbling." RB Khiry Robinson didn't get hurt in the game; in fact, he didn't have an opportunity to get hurt. Robinson didn't play as Mark Ingram and Pierre Thomas handled all of the rushing duties, but Payton said the young back was available to see action after missing six games with an arm injury. The Saints' early deficit forced the home team to get away from its original plan, and the Saints only ran 16 times. That wasn't Even without his bonus, Galette is being well-compensated after getting a four-year contract extension earlier this year. The Saints might be okay with that deal, but overall they may have a difficult path ahead, thanks to what could become a salary cap crisis in 2015.
In Atlanta, the Falcons were not satisfied with the proverbial "moral victory" in Green Bay after rallying from a 31-7 deficit at Lambeau Field in an eventual 43-37 loss on Monday night. "We don't want to 'hang with anybody,' that's moral-victory talk," said WR Harry Douglas. "We want to win every game we play, and I think if you have that mindset you can do great things and I think when you have the mindset of 'we hung in there,' bad things tend to happen and that's not our mindset." Nobody seemed to be able to hang with Julio Jones on Monday night, as it was his 11-catch, 259-yard effort that sparked Atlanta's comeback. Jones had a career high in yards for the second straight week. After considering those two incredible weeks, Bleacher Report's Brent Sobleski says it might be time to anoint Jones as the NFL's best receiver. Douglas doesn't think Jones has reached his ceiling for the season yet, as a matter of fact. "Julio each week is getting better and better," said Douglas. "He's the dominant force that we all knew he would be, and he's showing why we took him in the draft when we took him. I've got 100 percent faith in Julio. He's a gamer. He's a baller. Whenever you can see a person you're close to like that progress each year and each week, it's a blessing." Jones might have had a shot at a 300-yard night if he hadn't been sidelined late by a hip injury. With the NFC South race going down to the wire, Jones' status might be the key factor in the Falcons' chances to win the division. The Falcons, playing before a national audience on Monday, even made news in New York. Like the Jets' Rex Ryan, Atlanta Head Coach Mike Smith is believed to have a tenuous hold on his post, and Manish Mehta of the daily news thinks Ryan could be Smith's replacement in Atlanta in 2015. Of course, Smith's Falcons are still fighting for a division title and a playoff spot, and in fact would be in if the postseason started today thanks to a head-to-head tiebreaker over the Saints. Whether it's Smith or a replacement at the helm in 2015, the coach will be facing a lot of work to get the Falcons' 32nd-ranked defense back in order. That defense could have an even tougher time in the weeks ahead if Monday-night injuries to DT Paul Soliai and S William Moore prove significant. ESPN.com's Vaughn McClure says Moore, who has already missed a lot of time this season due to injury, is a key component in Atlanta's defense. The Falcons "control their own destiny," as it were, in the playoff race, and Knox Bardeen of Fox Sports South says the team has to carry the momentum of its strong second half on Monday into next Sunday's game at Pittsburgh.