STORY HIGHLIGHTS
Atlanta's offensive line took another hit on Sunday with the loss of C Peter Konz
Carolina released DB Charles Godfrey Tuesday but the team believes its defensive problems have more to do with effort
The Saints missed a golden opportunity in Detroit but remain right in the thick of the NFC South race

The NFC South went winless again in Week Seven, which was actually good news for the Tampa Bay Buccaneers, since they were the only team in that division on a bye. The Saints came closest to victory, leaving Detroit with a 24-23 loss after coughing up a 13-point lead in the game's last five minutes. It's understandable, then, that New Orleans is feeling the most encouraged of the Bucs' three opponents after the action from Week Seven, though they are also sharing some new injury woes with the Atlanta Falcons and Carolina Panthers. That weekend of action left no team in the division with a record over .500 and thus no team truly out of the NFC South title race. With all four teams set to do battle in Week Eight, it's time for our weekly check of the headlines from around the Buccaneers' division.
In Atlanta, the Falcons are facing a familiar problem following their fourth straight loss: Another offensive lineman is out for the year. This time it's Peter Konz, already the team's second starter at center. Konz replaced Joe Hawley and now joins him on IR with matching ACL tears, making it five O-Linemen already out for the year.  The Falcons now turn to undrafted rookie James Stone, in whom beleaguered QB Matt Ryan has expressed confidence.  "I thought James Stone did a great job of coming in and filling in for Peter," said Ryan, as reported by the Falcons' web site. "It's been one of the things that, this year, guys have had to step up and come in and play, especially on the offensive line, through some injuries." In addition to all the lost players, the Falcons' offense is also hurting from the struggles of rookie left tackle Jake Matthews, which got worse on Sunday according to the Atlanta Journal-Constitution's Michael Cunningham. Matthews is at least playing; The Falcoholic's Dave Choate notes that Atlanta is getting very little from its 2014 draft class beyond its first round pick. Stone's first start will actually come in London, where the Falcons headed after their loss in Baltimore on Sunday. Even though he absorbed five sacks and nine QB hits in Baltimore, Ryan did avoid throwing an interception, and he tossed a touchdown pass to WR Roddy White. White had a whopping 15 targets in the game, leading to nine catches, 100 yards and a team-record 58th TD catch (video here). The Ravens out-gained the Falcons, 371 yards to 254, however, and Baltimore QB Joe Flacco was sacked just once. That's a familiar issue for Atlanta, as well, as they rank 29th in the NFL sacks per pass play on defense. However, DE Jonathan Massaquoi has had some good showings of late – he did hit Flacco twice – and may be in line for more playing time. S Kemal Ishmael – who said after the Falcons' Week Four win over the Buccaneers that it was "crazy" how much talent there was on Atlanta's defense – was one of two players to get in a fight with Baltimore WR Steve Smith on Sunday. Afterward, Smith labeled the NFC South, his haunt for about a decade in Carolina, as a finesse division.  Smith can talk; his Ravens are now 3-0 against the NFC South with a combined score of 115-34. The Falcons will look to the overseas trip to turn around a 2-5 campaign, and The Falcoholic's Gur Samuel points out that the London series has not been kind to coaches who might be on the hot seat. NFL.com's Adam Schein puts Atlanta's Mike Smith on just such a seat, despite the Falcons' franchise-best run from 2008-12, and even suggests a potential high-profile replacement. After a seven-hour flight from Baltimore to London, the Falcons started their week abroad with a stress-reducing visit to a local elementary school to run American football drills.
In Carolina, the Panthers remain in first place in the division despite falling back to .500 with a 38-17 loss in Green Bay that included a near-perfect performance form Packers QB Aaron Rodgers. Rodgers did finish just below the maximum passer rating of 158.3, and the combined performance of the last five quarterbacks Carolina has faced leads to a rating of 116.0. One of the defenders who was apparently seen as part of the problem by Carolina management was Charles Godfrey, the safety-turned cornerback who was released on Tuesday. It was not an easy decision for Head Coach Ron Rivera, who said Bene Benwikere would return to the nickel back role when he is healthy perhaps as soon as Sunday. "Making this move was difficult because Charles has been a large part of what we have done since I came to Carolina four years ago," said Rivera in a statement, as reported by ESPN.com. "He has always tried to do everything we have asked of him and worked extremely hard. He is an outstanding young man and we wish him the very best."  The Cat Scratch Reader web site uses grades from Pro Football Focus to point out that Godfrey wasn't the only Carolina defender to struggle in Green Bay. The Panthers believe the bigger issue is one of effort, not personnel, however. "We're not competing hard enough," said LB Thomas Davis on the Panthers' web site. "With the film we just watched, we've got a lot of guys that on a consistent basis are not competing hard enough. It's showing up. It's a problem and it's something that has to be corrected." Panthers.com also updated the team's injury situation following Green Bay, with the most pressing issue being a sprained knee and ankle that will keep rookie G Trai Turner out of at least one game. The Panthers could get help on the line from the return of G Amini Silatolu, who missed the game in Green Bay with a calf injury. Starting left tackle Byron Bell also missed a good portion of the Green Bay game and was replaced by "project" David Foucault. Bell has a chance to play in the next game despite his elbow injury, but one way or another it looks like more shuffling for the Panthers' O-Line, which is taking its toll on the offense. With all of that seemingly troublesome news, it's worth noting, as the Charlotte Observer's Scott Fowler points out, that the Panthers are still in first place in the NFC South. That wasn't of much consolation to reigning Defensive Player of the Year Luke Kuechly on Sunday, as the usually "mild-mannered" linebacker was involved in some emotional on-field moments, for which he said he apologized to Rivera. Of course, fellow Carolina linebacker Chase Blackburn thinks the NFL should apologize to Kuechly for an ejection that the league has admitted was a mistake.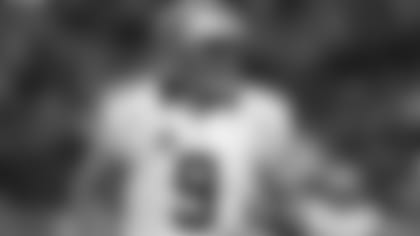 Saints QB Drew Brees threw a costly interception late in Sunday's loss to the Lions, but he obviously has his team's full confidence
In New Orleans, the Saints are back home after turning in the one close game for the NFC South on Sunday, though it ended in a 24-23 loss in Detroit. Head Coach Sean Payton found plenty to be encouraged by in the game and made a point to give his team some positive feedback. "It was the first game we played this year where I felt like there was a markedly different team from the last game, even compared to a] victory versus Tampa, and how we looked," said Payton as reported by ESPN.com's Mike Triplett. "That's encouraging. … We weren't able to finish. But when watching the tape, I'm encouraged with a lot of the improvement that I saw." Payton was less pleased with the officiating in the Detroit game, though he was wise enough not to expound on that thought (*[The Advocate's Ramon Antonio Vargas took care of that in helpful detail*). As many saw in postgame highlights, Payton took exception with some questioning of his team's play-calling as well, particularly in regards to the Saints throwing the ball late in the fourth quarter with a six-point lead. As the coach accurately pointed out, while making his irritation obvious, he would likely have been criticized if the Saints had ineffectively run the ball and lost in that manner instead. (And Triplett even provides an on-the-money example of that exact occurrence after a 2013 game against New England.) Obviously, Payton and the Saints would be happier if they hadn't surrendered a 13-point lead in the game's final five minutes. That included a 90-yard drive for the Lions that came mostly on a 73-yard touchdown catch by Golden Tate on third-and-14, and that was one of the week's most surprising moments, according to NFL.com's Gregg Rosenthal. The Saints still led by six after that, as mentioned above, but Brees was intercepted by Glover Quinn five plays later; Triplett broke down how that uncharacteristic turnover came to be. Not surprisingly, Brees immediately took the blame for the Saints' loss. "The worst feeling in professional sports is when you feel like you let your team down," said Brees. "And that's the way I feel right now." It should be even less surprising that Payton and the Saints do not consider the masterful Brees to be one of their problems. As often seems to be the case, the Saints had injury added to insult as they got out of Motown, in the form of a long list of new player ailments that included a season-ending knee injury for defensive lineman Glenn Foster. Perhaps just as troubling is the news that RB Pierre Thomas is expected to miss two or three weeks with a shoulder injury; Thomas is third on the team in both rushing yards and receptions. Top-notch CB Keenan Lewis had hamstring issues during the game, too, but has already said he'll be ready for the Saints' next game. While the Saints missed a golden opportunity in Detroit, they know they're still very much in the hunt for the NFC South title even at 2-4, with only the 3-3-1 Panthers ahead of them.