STORY HIGHLIGHTS
There's a good reason that NFL coaches play their starters in the third week of the preseason and their reserves in the fourth
What surprises might we see on the 53-man roster after this weekend's cuts?
Practice squads have expanded but that doesn't mean game-day inactives will be going away

Each week, Senior Writer/Editor Scott Smith will dip into the inbox to answer questions from  Buccaneer fans.  This week, discussions range from the pattern of playing time that most NFL coaches follow during the preseason, the upcoming roster cuts and what surprises might lie beyond them, and a suggestion regarding game-day active player lists.
Fans can submit questions for upcoming mailbags via Twitter to @ScottSBucs (#BucsMailbag), through a message on the Buccaneers Official Facebook Page or via email at **tbbsocial@buccaneers.nfl.com*.  The One Buc Mailbag runs every Thursday and is not necessarily meant to reflect the opinions of the team's management or coaching staff.*
1. Scott,
There's something I don't get about the preseason and none of my friends can give me a good answer, so I'm turning to you in the absence of Answer Man (no offense!). I know coaches play there starters a little in week 1 of the preseason, a little more in week 2, and then the most in week 3.  And then they don't play them at all in the final game, maybe just a little, giving all the playing time to young guys trying to make the team.
Why that order? Why not use your FIRST game, when everybody's just trying to figure things out anyway and nobody is game palnning, to let the backups play the whole game. Then you follow the same pattern of playing time for starters, but from weeks 2-4 instead of 1-3. That way the starters would just continue that pattern right into the regular season. Why have them get their week 3 tuneup  and then do nothing for two weeks. I think its kind of like when coaches decide not to play their starters in week 17 when they've already made the playoffs.
Man, I think the specter of Answer Man will loom over me forever.  If I put on a cape, wrote 8,000 words and supported my answer with six charts, would that make you happy, Jason?  Would it?!
Just kidding.  And you know what?  I think that's a pretty good question.  If one game is reserved almost exclusively for the reserves and the other three are a matter of ramping up playing time to the regular season, then why couldn't you do the reserve game first, ramp up from there and roll right into the regular season?
The answer, Jason, is training camp.  Or, more specifically, all the little nagging injuries 90 players pick up during three weeks of camp and three preseason games.  Every team wants to make it through camp and the preseason without any major injuries – the Bucs' big one this year was rookie running back Charles Sims rolling an ankle and requiring surgery – but there is no way to avoid the collection of bruises, sprains and muscle pulls that accumulate at this time of year.
Jason's plan would lead to the same amount of playing time for the starters, but would have their final tune-up just about a week before the first regular-season game.  That would probably be doable, but it would reduce by a week the amount of time your starters have to rest up and recover from their minor aches and pains.  At this point, it's become as much of a part of the ritual of a season as the bye week and the last break before training camp.  Players expect that time to recharge.
By the way, don't take my word for it.  I did check with members of the football staff and they confirmed that this rest period is the reason for the ramp-up-to-game-three approach.  Since some of these guys are former players, and some of them currently work in the field of treating players, I think they know what they're talking about.
I did not ask but feel comfortable saying that the coaches probably also like having that game for the reserves at the end because they need one more extended opportunity to evaluate players before the final cuts.  The first game of the preseason is in the early days of August, just two weeks after camp begins.  At this point, there are still a lot of areas on the depth chart that have not yet sorted out.  By now, however, the coaches likely have 95% of that chart figured out, and whatever final decisions they are trying to make will be allowed to play out on the field Thursday night.
Again, I think there is some logic to your proposal, Jason, and I understand the Week 17/playoffs analogy, but that rest period is just too important to teams now.  And since every team pretty much follows the same pattern, there's no real "rust" disadvantage to any one team for taking a week off.
Man, that's a tough one, Kid.  So many variables to consider, not the least of which is, what constitutes a surprise to you?  It might be different than an answer that surprises me, or one of your fellow Buc fans out there.
First, I think we need to eliminate a few names that, at this point, would no longer be surprising.  Solomon Patton, for instance.  I was asked a few months ago to predict which of the undrafted rookies had the best chance to make the 53-man roster, and I went with Patton, Matt Patchan and .  I'm not patting myself on the back; way back then, on May 15, that was really a shot in the dark.  Patton looks like the right answer now, but Patchan did not survive the cut to 75 and Askew, an intriguing but raw talent, looks like a better bet to make the practice squad.  The point is, Patton (or any particular UDFA) making the team would have been something of a surprise back in May, but it looks quite possible now.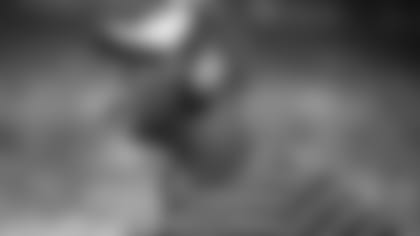 By playing mostly reserves on Thursday night, Head Coach Lovie Smith will get some more evidence for the upcoming round of roster cuts
So I won't pick Patton, who is running first on the depth chart at both kick return spots and is no longer blocked by the incumbent return man after the release of Eric Page.  Let's also eliminate Jorvorskie Lane, who would have been a good pick a month ago but who now seems like the starting fullback after a very good training camp.  The Bucs will surely keep at least five linebackers, and probably six, so you can't really call Danny Lansanah a long shot, especially after he started the Buffalo game.  And if Luke Stocker seemed like the odd man out at one point at the tight end spot, the Tim Wright-Logan Mankins trade changed that in a hurry.
So, with those guys eliminated, I've still got six names that interest me as the potential answer to this question.  I'll list them all now, in alphabetical order, then make my final choice.
TE Cameron Brate. This would be the biggest sleeper on this list, and he wasn't even in the conversation before the trade of Wright.  But Jason Licht made a point of saying that the Buccaneers like all four of the tight ends they have on the roster right now, and Brate is that fourth guy.  I've argued in the past that there is a chance the Buccaneers will keep four tight ends, and Brate is now #4. Is it possible the undrafted rookie from Harvard has quietly had a camp and preseason that the coaches love, without getting any real attention?  Is it possible that there is some reason the team still does not see Stocker as a lock for the #3 spot? Again, I'm basing this all on the Wright trade and Licht's subsequent comments, so this would be a tough call.
DE Larry English.  In my mind, this qualifies as a surprise because English wasn't even on the roster until August 14, and there are plenty of other possible options to keep ahead of him.  A first-round pick in 2009, English had just 11 sacks in his five years in San Diego, and he was on the street for several weeks after the Chargers released him in late July.  He's made a quick impression, especially during his two-sack game in Buffalo, but has it been enough during this compressed audition?
CB Keith Lewis.  Another undrafted rookie who has really flown under the radar.  Lewis is trying to become the first NFL player ever from Virginia-Lynchburg, and he's already made it farther than fellow corners Danny Gorrer and Deveron Carr.  With the cornerback group banged up, that's creating some uncertainty as to who will be ready to play on opening day, and that could affect the 53-man roster, at least in the early going.  If the Bucs keep six cornerbacks, that means only four of the remaining 10 will be cut, and that group also includes such relatively-unknown commodities as Kip Edwards, Quinton Pointer and Marc Anthony.
S Bradley McDougald. I personally think McDougald will make the team, and the Bucs will keep five safeties.  The only question here is, does it still qualify as a surprise given the praise he has received from both Licht and Head Coach Lovie Smith in recent weeks.
WR Russell Shepard.  I tried to stay away from players who were on the roster last year when making this list, because that would seem to take away the surprise factor.  However, with Shepard, it seemed like he might be buried by a deep (if very inexperienced) group of receiver options.  That was then, this is now.  Now, the Bucs have seven receivers on the roster and will likely keep at least five.  Shepard would still have to leap over at least one of the likes of Patton, Robert Herron, Louis Murphy or Chris Owusu to stay aboard, but he does have his strong special teams ability to fall back on.
DE Scott Solomon.  Solomon has been around longer than English but he's somewhat in the same boat.  The Bucs will start Michael Johnson and Adrian Clayborn at defensive end, but who fills out the depth chart and the gameday rotation after that?  The answers seemed more obvious when Da'Quan Bowers and William Gholston were fully healthy.  Even if the Buccaneers have seen enough of those two to be sure to keep them around (I'm not saying that's a lock, either), they might need some added depth to start the season.  Solomon has shown some flashes as an edge rusher.
And now to the final choice.  I'll eliminate Brate because I don't quite have the guts (or, more importantly, the information) to make that prediction.  After thinking it over, I don't think McDougald quite qualifies as a surprise.  Shepard and Lewis strike me as close, but not quite.  So it comes down to English and Solomon, and neither one would surprise me.  I'll go with former first-rounder Larry English as my surprise addition to the 53-man roster.
I like the expanded practice squads; now how about letting all the players on the roster be active for the games?
- Kyle Keeney, via email to tbbsocial@buccaneers.nfl.com
Kyle is referring to the NFL's recent decision to expand practice squads during the regular season from eight to 10 players.  The league will also allow two of those 10 spots to be filled by players who have up to two accrued seasons of free agency credit, which opens up the option for dozens of not hundreds of additional prospects.  It's no surprise that the ruling has pleased just about everyone, especially coaches.
And Kyle, you're not the first person I've seen make that same comment.  However, I don't think the two issues are really connected at all.  To understand this you need to know a little bit about the history of NFL roster limits.
It should come as no surprise that NFL roster limits have expanded through the decades, but it has been a very gradual process.  The first limit was set at 16 in 1925, and now it's 53, with 46 active for game days.  By 1948 it had more than doubled to 35 and by the AFL-NFL merger in 1970 it was at 40.  It actually jumped up to 47 in 1974 but then went back down to 43 the next year before slowly working its way up to the current system.
One reason the league (or any league) has roster limits is obvious: The talent has to be spread around to ensure competitiveness, and you don't want any one team hoarding as many players as it can get its hands on.  But the NFL has traditionally had another reason to impose roster limits: To limit specialization.
What I mean by that is that the league – which at one time employed many men who were two-way players, contributing on both offense and defense – doesn't want bloated rosters full of players that only do one small job.  Teams already have some of that in kickers, punters, long-snappers and return men (in some cases).  If a coach had seven or eight more spots on game day, might he use one for, say, a kickoff specialists (apart from his kicker and punter) or some extra jumbo tight ends for short-yardage situations or a quarterback who can run the read-option?
On the other hand, having extra roster spots is very valuable because of the likelihood of injuries occurring during the season.  If you made a modern team carry only 45 players, and six or seven of them were injured in a given week (which is not uncommon), you'd be running very thin at some positions.  The solution, beginning in the 1990s, was to expand the rosters but not the amount of players active on game days.  In 1990, teams began naming two inactives, and in 1993 it was expanded to eight, one of which could be a third quarterback that could enter the game.  That inactive third quarterback option was removed in 2011, so now rosters are 53 players and 46 active on game days.
By midseason, it is not uncommon to see four, five or six of those inactive spots filled by players who aren't able to suit up due to injury.  In other words, allowing all of the 53 players on the roster to be active wouldn't really have a huge impact on most games, and in some it would offer a pretty sizeable advantage to a team that has fewer injury woes than its opponent.
And, finally, I've included one more email to tbbsocial@buccaneers.nfl.com that doesn't actually include a question but was entertaining nonetheless.  (To me, at least.)  This email is in response to my answer last week to a question from a fan named Mike in Alabama.
Mr. Smith,
You had me laughing out loud at your opening to my email concerning the Buc's performance through week 2.  "So much angst", I have not heard the word angst used in general conversation in years. It was a perfect opening to your rejoinder to my concerns. Absolutely perfect !!!!
I appreciate your posting my concerns and then doing what you do best; analyzing, countering and / or supporting where need be with good information and well thought out analysis.  Your points are well taken and I shall henceforth withhold judgment on my beloved Buccaneers until the season is under way.
Since you used Sir William in your reply: Allow me to close with a bit of Shakespeare: "How poor are they that have not patience! What wound did ever heal but by degrees"
From now on I will exercise patience to a greater degree as I cheer for Tampa Bay.
Thanks,
Mike Wilson, Roanoke, Alabama
*PS: If you see Coach Smith please pass him a message: When he was first hired I was not sure he was the man for the job. However, after watching his press conferences, listening to what he has to say and more importantly HOW he says it I am completely convinced, no, make that absolutely sure, that he is indeed the right man to turn the Buc's around.    *
I tell you what, if I knew the power of the word "angst" I would have started throwing it around a long time ago!
Well, Mike, I'm just glad you and I are on the same page now.  As I said before, there's no doubting the depth of your passion for the Buccaneers, so my hope is that you and others like you get what you've been waiting for this season.  The good news is that, even if I did preach patience (about the preseason), Lovie Smith and Jason Licht have said just the opposite.  They decided it was no longer time for Bucs fans to be patient and they were going to focus their efforts on building a winner right away.