The 5-0 Carolina Panthers got their biggest win of the season – and maybe of Cam Newton's career so far – with a comeback in Seattle. Meanwhile, the Saints made sure they didn't fall completely out of the division race by knocking Atlanta from the ranks of the unbeaten. While the Buccaneers enjoyed their bye week, the rest of the division gave the other teams in the NFL quite a bit to think about, from Julio Jones' improved health to Benjamin Watson's huge performance to the much-anticipated return of Luke Kuechly.
With Carolina now clearly in first but the rest of the division's teams still within striking distance, it's time once again to check in on the headlines from around the NFC South.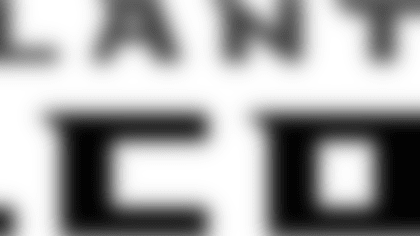 Atlanta Falcons (5-1): The Falcons had a few extra days to contemplate their first loss of the season, as their Week Six contest in New Orleans fell on a Thursday night. While Atlanta has already swept the entire NFC East, it still has yet to record a win within the division, as the Saints game was its first opportunity. The Falcons will now head to Tennessee before getting a visit from the Buccaneers in Week Eight.
Head Coach Dan Quinn, after spending some extra time reviewing film of the first six games and assessing where his team stands, pinpointed the team's lack of a consistent pass rush as a significant problem. That, of course, has been one of Atlanta's shortcomings for several years running, but Quinn, the former defensive coordinator in Seattle, thinks it can be resolved in the weeks ahead.
"It really comes right down to our technique," he said, as reported on the Falcons' team website. "We're going to work really hard to do that. We'll have some four man rush or some five man rush, but we went back through all of them and look at pressures, rushes, which fronts are better for us, which ways we can convert better, so the good news is there's a lot for us to improve on and I can't wait to see that happen."
Rookie Vic Beasley, the Falcons' first-round draft pick, has been something of a bright spot for the pass rush, at least according to the grades on Pro Football Focus. Beasley has the highest pass-rush mark for any Falcon. However, he's not satisfied with his total of two sacks through six games, though he insists he's not pressing to fulfill his preseason prediction of double digits. Former Buccaneer Adrian Clayborn shares the team's sack lead with Beasley and may be in line for an expanded role. Grantland's Robert Mays has an interesting comparison for Clayborn:
While running back Devonta Freeman has turned into an overnight star (and this year's fantasy football MVP), wide receiver Julio Jones has kept right on producing even as he's battled toe and hamstring injuries. Freeman had another 150-yards-from-scrimmage game, with two more touchdowns, against the Saints, while Jones caught six passes for 93 yards. Jones has been on the Falcons' injury report for four straight weeks but appears to be starting Week Seven in better shape. In addition, Atlanta finally got veteran receiver Roddy White more involved in the offense against New Orleans.
Carolina Panthers (5-0): While the Falcons were getting their first crack at an NFC South opponent and the Saints were getting their first division win, the Panthers drew what has been one of the toughest assignments in football in recent years: a trip to Seattle's CenturyLink Field. That sometimes seems like a visit inside a jet engine, given the incredible amount of noise the CenturyLink denizens can generate. In this case, the Panthers got an early-morning preview of the cacophony when the fire alarm was pulled at their team hotel in Seattle.
The Panthers overcame all of that to rally for a signature win against the Seahawks, who had been 4-0 against Cam Newton's team, including a playoff win last year. One Panther who really answered the bell for the visiting team was linebacker Luke Kuechly, the former NFL Defensive Player of the year who had missed the previous three games due to a concussion. Kuechly was finally cleared to return and he stepped right back into the middle of the Panthers' defense without missing a beat. He led all players in the game with 14 tackles and was seemingly always around the ball.
"He was pretty good, don't you think?" said Panthers tight end Greg Olsen. "We only see so much from the sideline, but it seemed like every time they peeled the pile apart, he was at the bottom of it. It sure helps having him out there. He's special."
Olsen is proving quite special this season, as well, and he was once again the focal point of the Panthers' passing attack on Sunday. Olsen caught seven passes for 131 yards and a touchdown, accounting for almost exactly half of Newton's passing yards. And, of course, that one touchdown catch was huge, as it put the Panthers up, 27-23, with 32 seconds to play. The visitors were able to hold off Wilson for that final half-minute to stay undefeated. Much has been made of the miscommunication that led to Seattle's blown coverage and Olsen's unmolested sprint into the end zone from 26 yards out, but the Panthers understandably want to focus on how well Newton handled that clutch situation. ESPN.com's David Newton thinks that 80-yard drive in the game's waning moments – part of a 13-point rally in four minutes – puts Cam Newton among the league's top quarterbacks.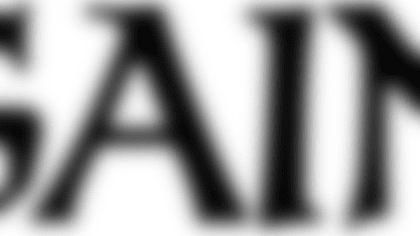 New Orleans Saints (2-4): The Saints thought they might be facing a limited Julio Jones on Thursday night but Jones played all but five of the Falcons' offensive snaps. And though he did get close to another 100-yard game, he did not find the end zone, and New Orleans was happy with the play of young CB Delvin Breaux against the Atlanta star. The former CFL standout, now in his first NFL season, has helped the Saints' defense weather the slow return of number-one cornerback Keenan Lewis.
"I take pride in what I do," said Breaux, as reported by ESPN.com's Mike Triplett. "To go against Julio Jones, man, that makes me feel happy, excited. I can go out there and compete with elite guys like that. I'm just glad to be a part of this."
Breaux's good work helped the Saints save their season on Thursday night and gave the team confidence it could get back into the South race. Considering the opponent and the fact that a blocked punt returned for a touchdown played a big role in the 31-21 win, some felt echoes from the team's enormous post-Katrina win over Atlanta in 2006.
Amazingly, linebacker Michael Mauti was in the Superdome crowd for that 2006 game when Steve Gleason made his huge play for the Saints, and it was Mauti who pulled off the replay on Thursday.
"I do not think it's hit me yet," said Mauti after the game, as reported by SI.com's Doug Farrar. "I was in the stands when Steve Gleason blocked that punt against Atlanta. It was a special feeling. That's what I've been dreaming about since I was sitting in that seat up there. To live that out is something special... He is one of my heroes. I look up to him. To do something like that against Atlanta like he did is something that I've been dreaming about for a long time."
Steve Gleason, who is battling ALS was on hand for Thursday's game, too, and he shared his thoughts about Mauti's play afterward:
Another one of the stars for the Saints on Thursday was veteran tight end Benjamin Watson, who did his best Jimmy Graham impression with 10 catches for 127 yards and one touchdown. After the game, quarterback Drew Brees said that Watson's number was called several times, but on some occasions he simply became the best target by getting open. Watson knew if he could do that, Brees would find him.
"We were able to hit a lot of crossing routes and we were able to exploit some things in their coverages, and Drew does a great job," said Watson. "Drew's the guy you want back there picking apart a defense. He is one of the best ever at doing that, so we're fortunate to have him."