There are four months to the NFL's annual free agency period, 32 teams trying to navigate the process and no single approach for success.
Every year, there are teams that spend heavily on the open market, such as the New York Giants last year, and teams that mostly stay out of it, like San Francisco last year. Some franchises, like Green Bay, are routinely more conservative in free agency; some adopt different strategies from year to year based on circumstance.
A year ago, the common belief regarding the Tampa Bay Buccaneers' approach to free agency was that they would "seek value," which is a way of saying they would be active on the market without necessarily targeting the highest-dollar acquisitions. Those were not specifically the words, however, of Jason Licht, the Buccaneers' general manager and the team's steward in free agency.
Rather, Licht summed it up in a simpler manner while introducing one of the team's early signings, cornerback Brent Grimes: "Our goal in free agency is to make our team better."
Well, *mission accomplished. *Every free agent signing is a risk of some sort, and through the years the Buccaneers have had plenty of hits (Simeon Rice, Brad Johnson) and plenty of misses (Derrick Ward, Eric Wright). Rarely, however, have they put together a single class of unrestricted free agents that made as much of a positive impact as did the Class of 2016.
On March 9 of last year, 394 players became unrestricted free agents. While their free agency period would technically last until July 22, almost all of the most coveted free agents would find new homes, or return to their existing one, within the next couple weeks. While bringing back some of their own free agents, such as Doug Martin and Chris Conte, the Buccaneers would grab five players from other teams off that list of 394 – in order of their signings, guard J.R. Sweezy, defensive end Robert Ayers, cornerback Brent Grimes, cornerback Josh Robinson and punter Bryan Anger.
A back injury put Sweezy on the physically unable to perform list all year and his future with the team is an open question mark. However, each of the other four unrestricted free agents the Bucs signed performed extremely well. The last time Tampa Bay had four UFAs make such a positive impact in their debut seasons with the team was arguably 2002 (Kerry Jenkins, Joe Jurevicius, Michael Pittman and Greg Spires) and one could make the case for the 2016 group as the deepest success the team has ever had in free agency.
(Note: For these purposes, we are considering only the players who became unrestricted free agents in the initial surge on March 9. Even though the Buccaneers had subsequent success with the signings of players like Jacquizz Rodgers and Cecil Shorts, they do not figure into our analysis of the opening round of unrestricted free agency. Likewise, a player who became available because he was released by his former team, like linebacker Daryl Smith, is not part of the analysis.)
Last week, we analyzed the impact the free agency additions of punter Bryan Anger and cornerback Josh Robinson had on the Buccaneers' special teams. Now we look at the defense, which got significant contributions from Anger and Grimes, indeed.
Robert Ayers missed four games and most of a fifth due to injury but still ranked as one of the Buccaneers' most impactful defenders. His 6.5 sacks ranked second on the team, just a half-sack behind the 7.0 posted by Pro Bowl defensive tackle Gerald McCoy. Ayers also led the Buccaneers with 19 quarterback pressures, five more than McCoy. Ayers rounded out his first Tampa Bay stat line with 29 tackles, seven tackles for loss, one pass defensed and one forced fumble.
Of all the 2016 unrestricted free agents (as defined above) who changed teams in 2016, Ayers tied for fifth in sacks. He ranked third among the defensive ends in that group.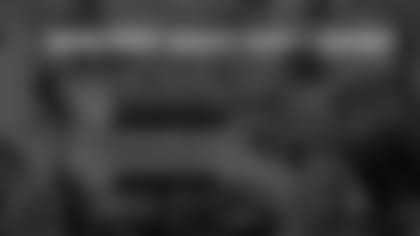 The Bucs succeeded in using free agency to bolster their pass rush in 2016. In fact, Ayers had more sacks in his first year as a Buccaneer after signing as an unrestricted free agent than every player before him except Simeon Rice. Here are the top sack totals in franchise history for a player in his first Buccaneer season, and how each player was obtained: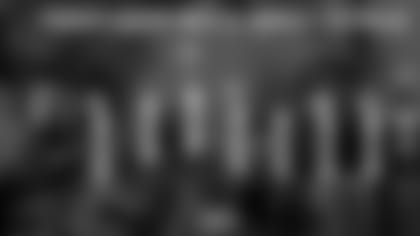 Because Ayers split a sack with Gerald McCoy against Chicago in Week 10, that means he was involved in seven different sack plays on the season. Four of those came on third downs, which on the face of it doesn't seem particularly unusual. Intuitively, one would expect a majority of sacks to occur on third-down plays because that's the down on which teams choose to pass with the highest frequency. As it turns out, however, only 18 of the Buccaneers' 38 sacks as a team in 2016 came on third down. Ayers had 3.5 of his 6.5 sacks on third downs; only Noah Spence had more third-down sacks for the Buccaneers in 2016, with 4.0. In addition, a sack Ayers recorded on a second down against the Saints was essentially the same as a third-down stop because it occurred without enough time for New Orleans to run another play before halftime, leading to a field goal on third down.
In fact, Ayers sacks, when enumerated, were particularly impactful. Two of them turned red zone chances into field goal tries and another resulted directly in a safety. Here are the game-situation results of all seven sacks in which Ayers was involved in 2016, with the "Expected Points Before (EPB)" and "Expected Points After (EPA)" each play, as calculated by Pro Football Reference. That's a reference to the estimated point value at the start of a play for the team with the ball, so if it goes down after the play, that's an indication of a good result for the defense. The opposition's Expected Points went down sharply after almost all of Ayers's sacks.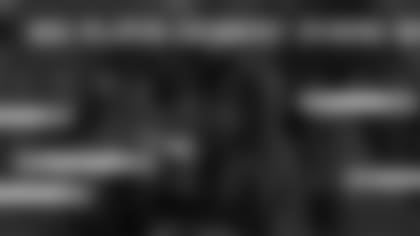 The Buccaneers used free agency to improve both ends of their rush-and-coverage combination in 2016. While Ayers was averaging a sack roughly every other game he played in, Grimes gradually emerged as the biggest playmaker in Tampa Bay's secondary. The 10th-year veteran tied for the team lead with four interceptions and paced all Buccaneers with 24 passes defensed. In fact, Grimes led the entire NFL in pass breakups while tying for 11th in interceptions.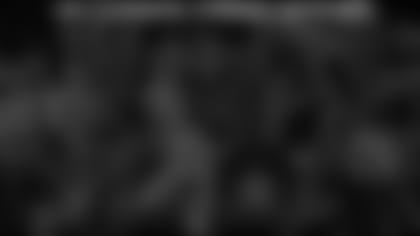 Grimes's 24 passes defensed weren't just the most in the NFL in 2016, they represented one of the highest season totals in that category in the last decade.
Grimes's 24 passes defensed were the most by a Buccaneer since the Hall of Fame-bound cornerback also had 24 in 2001. It was also just one shy of the team's single-season record in that category, set by Donnie Abraham in 1999. Using press box totals compiled by Statspass through the 1992 season and the Bucs' own historical records (with defensive statistics generally compiled through coaches' film study), we see that Grimes had one of the four highest passes-defensed totals in team history.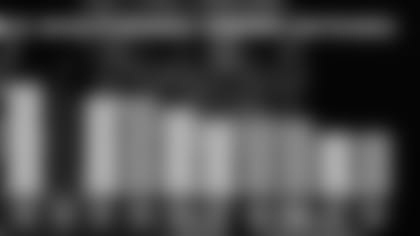 As with the acquisition of Ayers for the pass rush, the Buccaneers were among the most successful teams in the league in finding an impact player for their secondary from the field of 2016 unrestricted free agents. Only one team found a new UFA cornerback in 2016 who would intercept more passes than Grimes.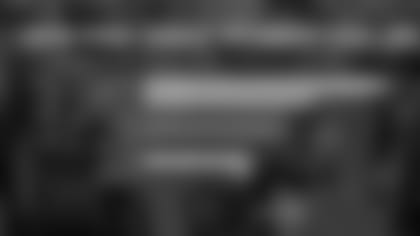 Grimes had the most productive debut Buccaneer season, in terms of interceptions, of any cornerback the team has ever acquired through unrestricted free agency.
With Grimes and Ayers in the mix – and with such draft additions as cornerback Vernon Hargreaves and defensive end Noah Spence – the Buccaneers' defense produced better results against the pass and on the scoreboard than it had in 2015, and that was particularly true in the second half of the season.
It should be noted that all four games that Ayers missed occurred in the first half of the season, as did the fifth game in which he was knocked out early in the contest. Ayers's presence obviously helped in the second half of the season, but the drastic turnaround had more to do with all the players growing more comfortable in Mike Smith's system and communicating more effectively with each other. When that shift occurred, it became clear that the Buccaneers had the makings of a very good defense for the years to come, and that was aided greatly by some very astute free agent signings.
Oh, and one more thing. In 2016, the Tampa Bay Buccaneers won every game in which Robert Ayers recorded a sack. In addition, they won every game in which Brent Grimes picked off a pass. It's safe to say those two unrestricted free agents made a big difference to the Buccaneers' defense.
Story by Scott Smith. Graphics by David Sharpensteen. Web Design by Eric Rook. Additional Research and Concepts by Eric Holland. Video by Josh Lane and Scott Peterson.