STORY HIGHLIGHTS
Packers QB Aaron Rodgers has a league-leading 111.2 passer rating and could take home his second NFL MVP trophy
Julius Peppers continues to make big plays for his new team and DE Mike Daniels has emerged as a strong contributor
Green Bay has a pair of experienced kickers but has also had four kicks blocked this season

On Sunday, the 2-12 Tampa Bay Buccaneers take on the 10-4 Green Bay Packers at Raymond James Stadium in Tampa. It will be the 53rd meeting between the two teams in the regular season, with the Buccaneers trying to win for the fifth time in seven meetings since NFL realignment broke up the old NFC Central in 2002 (more on the Bucs-Packers series history here). After losing for the first time in six weeks last Sunday at Buffalo, the Packers are trying to hold off Detroit and finish their quest for the NFC North crown.
To slow down their former division mates and get a momentum-building win at the end of the season, the Buccaneers will need to find a way to contain the prolific passing game trio of QB Aaron Rodgers and WRs Jordy Nelson and Randall Cobb. In addition, the Buccaneers' offense will need to keep Clay Matthews and Julius Peppers off QB Josh McCown and try to take advantage of a vulnerable run defense. Here's a closer look at the challenges the Buccaneers will face on Sunday when they welcome the Packers to Raymond James Stadium.
HEAD COACH: If the Packers beat the Buccaneers on Sunday, Green Bay Head Coach Mike McCarthy will see his name supplant that of a Green Bay and NFL legend. It would be McCarthy's 99th win (against just 54 losses and one tie) at the Packers' helm, regular season and postseason combined, and that would be one more than the total registered by one Vince Lombardi.
Lombardi is one of the biggest names in NFL history, of course, but the ranks of Green Bay coaches also include such well-known names as Mike Holmgren, Forrest Gregg, Bart Starr and, of course, Curly Lambeau. McCarthy seems to have flown under the radar a bit, however, since taking over in 2006. NFL.com's Elliot Harrison ranked him as the league's seventh-best head man before the 2014 season, even though McCarthy has led the Packers to the playoffs in five straight seasons, with #6 very likely in a couple weeks. Yahoo Sports did the same thing last February and had McCarthy at #10.
The Packers, who gave McCarthy his first head coaching job at any level in 2006, are happy to have him. He came directly from a one-year stint as the offensive coordinator for the San Francisco 49ers and inherited a team that had finished 4-12 the season before. McCarthy also inherited QB Brett Favre and eventually saw his team transition to another MVP quarterback in Aaron Rodgers. It is most likely the presence of those two Hall of Fame-bound passers that keep McCarthy from being granted sufficient credit in some circles, but it's worth noting that he guided the team through that Favre-to-Rodgers transition and only suffered one non-playoff season in the process. McCarthy also helped the Packers survive the absence of Rodgers for nearly half of last season and still qualify for the playoffs.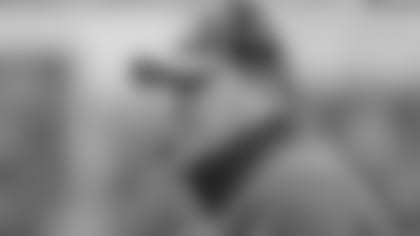 Mike McCarthy could record his 100th victory as the Packers' head coach by the end of the regular season
Obviously, Green Bay's victory in Super Bowl XLV is the pinnacle of McCarthy's coaching career. But he has been associated with a playoff team in 10 of his 21 full NFL seasons while only enduring a losing season on four occasions. He and New England's Bill Belichick are the only two NFL head coaches who have led their team to the playoffs in each of the last five years, and his .652 winning percentage in the regular season is third among current coaches.
McCarthy is a stabilizing presence for the Packers on the sideline and during the week. He is considered a strong play-caller and has helped Green Bay rank in the top 10 in the league in scoring in each of the last seven seasons. He has been lauded for his game-planning this season, particularly the one that produced a 26-21 win over Belichick's Patriots three weeks ago. McCarthy also kept his team on track early this season when two losses in the first three weeks had some Packer fans fretting (and Rodgers advising everyone to "Relax"). McCarthy could get his 100th win with the Packers by the end of the regular season, and if he does he'll also have his fifth division title and possibly the top overall playoff seed in the NFC.
OFFENSE: Of course, there's no doubt that having Aaron Rodgers as your quarterback is an advantage. The 10th-year passer appears to be on the odds-on favorite to win NFL MVP honors, which would be his second such award since 2011. Rodgers is currently working on a passer rating of 111.2 – largely the result of a ridiculous 35-5 TD-INT ratio – and it's a measure of his greatness that it would barely qualify as his second-best season mark. His first MVP award came after he set the NFL record with a 122.5 passer rating.
There really is no deficiency in Rodgers' game. He has size (6-2, 225), very good mobility and play-making skills on the run, touch and superb field vision. His arm strength was questioned a bit coming out of California in 2005, which now seems ridiculous as he frequently pads his all-time NFL lead in touchdown passes of 70 yards or more. When Rodgers is on, which is most Sundays, he is in complete command of the Packers' offense.
Rodgers has completed at least 27 passes to five different Packers this year, but his top targets are obviously the receiving duo of Jordy Nelson and Randall Cobb. One of only two duos in the NFL (also Denver's Demaryius Thomas and Emmanuel Sanders) to have already topped 1,000 receiving yards each, Nelson and Cobb are the fifth and 18th-rated wideouts, respectively, in the NFL by Pro Football Focus. Nelson is the bigger of the two at 6-3 and 217 pounds and he has the speed to take off the top of the defense, which he does frequently, as evidenced by his 15.9 yards per catch and 12 scores. Nelson has a spectacular seven TD catches of 40 or more yards this year. Cobb is smaller and quick and his 479 yards after the catch are the seventh most in the entire NFL. He has 10 touchdowns this year 12 in his last 15 games, dating back to 2013.
Rookie Davante Adams, part of the historic WR Class of 2014, has been a strong third option for Rodgers, with 36 catches for 429 yards and three scores. The Packers' offense doesn't have the big-name tight end it has often featured in the past, but Andrew Quarless and Richard Rodgers have quietly combined to catch 40 passes for 478 yards and five touchdowns.
QB Aaron Rodgers scintillating 111.2 passer rating is largely the product of a 35-5 TD-INT ratio
RB Eddie Lacy, the 250-pound battering ram out of Alabama, is known mostly for his powerful running between the tackles, but he is actually third on the team with 38 receptions and has scored four of his 12 touchdowns through the air. Lacy's power running reputation is well-deserved, of course; he needs 60 yards Sunday to crack 1,000 and is averaging 4.6 yards per tote. It's the Packers' passing attack that most frightens opponents, but Green Bay is fifth in the league with an average of 4.98 yards when it runs the ball on first down. That surely has helped the Packers convert on 46.2% of their third downs, which is fourth-best in the NFL.
Rodgers has absorbed 27 sacks this season, which puts the Packers right in the middle of the pack in sacks allowed per pass play. But Rodgers has only been hit when he was in the process of throwing – one of the great turnover producers – once all season, according to Pro Football Focus. That and the Packers' 4.5 yards per rush this season indicates solid play from the offensive line, which is anchored by left guard Josh Sitton. Sitton is having a Pro Bowl-caliber season and it's no coincidence that the Packers have run the ball to the left 152 times this year, compared to 80 up the middle and 134 to the right. The Green Bay line also includes a former first-round pick at right tackle in Bryan Bulaga and a rookie at center in Corey Linsley.
Perhaps most importantly, Green Bay very rarely hurts itself with the turnover. The Packers have committed just 10 giveaways all season, the lowest total in the league, and those TOs have only led to 37 total points for their opponents. The Packers have scored 103 points on their 25 takeaways, and that has obviously been a big difference-maker for the team.
DEFENSE: While it's hard to poke holes in the Packer offense, Green Bay's defense might have a few vulnerabilities for opponents to exploit. The Packers have allowed 23.2 points and 365.7 yards per game this season, good for rankings of 18th and 23rd, respectively, in the league. The run defense has had a tougher time, giving up 128.0 yards per game (26th) and 4.3 yards per carry (25th).
What the Packers have done well – and these two things can often mean much more than points allowed – is pressure the quarterback and pick off passes. Green Bay has 32 sacks on the season and one of the more menacing pass-rush duos in linebackers Clay Matthews and Julius Peppers. Those two have combined for just 12.5 sacks (a team-leading 7.5 by Matthews), but they also have 52 QB hurries and eight pass deflections.
Obviously, if it's outside linebackers that are racking up the sacks, the Packers are employing a 3-4 front, with the "ends" more often tying up blockers. Still, the team may have an unsung hero in third-year DE Mike Daniels, an Iowa product and former fourth-round pick who is third on the team with 4.0 sacks. At 6-0 and 305 pounds, Daniels is obviously a wide body who can plug gaps but he has also displayed the intriguing pass-rush ability that led him to 6.5 sacks in a reserve role in 2013.
Dom Capers has coordinated the Packers' defense since 2009 and the team has amassed 236 sacks during that time, fifth-most in the NFL. The pressure can come from anywhere in Capers' defense, as evidenced by the fact that the Packers are one of just five teams in the NFL who have six different players with at least three sacks in 2014.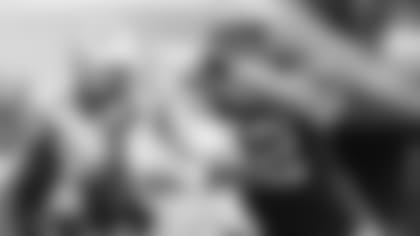 LB Clay Matthews' 7.5 sacks is the top total for a team that has put good pressure on opposing QBs this season
That pressure has contributed to the Packers' 25 takeaways, the NFL's fourth-best total. Those turnovers have come from all over the roster, too. Matthews and Peppers are often involved in that, too, with a combined three interceptions, two forced fumbles and one fumble recovery. (Peppers, always a surprisingly fast man for his size has returned his two picks for 52 and 49 yards.) However, 10 different Packers have gotten in on the team's overall total of 17 picks, which has them ranked sixth in the NFL in sacks per pass play. CB Casey Hayward has only started one game in a nickel package, but he is tied with CB Tramon Williams for the team lead with three interceptions, one of which he returned 82 yards for a score.
If the Packers' pass defense has a weakness, it may be right up the middle. According to Football Outsiders, Green Bay ranks 28th in the league in DVOA when defending passes down the middle. That could speak to the relative inexperience of inside linebacker Sam Barrington and rookie safety Ha Ha Clinton-Dix, both first-time NFL starters.
Green Bay's defense ranks in the middle of the NFL pack in both red zone efficiency and third-down percentage. Despite having a high-powered offense (and maybe partly because of that when Rodgers hits long passes), the Packers are actually on the negative side of time-of-possession this season, if only by a little. The Green Bay defense has not always succeeded in getting off the field quickly, ranking third-to-last in the league in percentage of three-and-out drives forced (14.4).
SPECIAL TEAMS: The Packers have complete confidence in their kicking tandem of K Mason Crosby and P Tim Masthay, perhaps the best duo the team has ever had. Masthay ranks first in franchise annals with a 44.40yard gross average and has the four best single-season net averages ever for a Packer. Meanwhile, Crosby is closing in on Ryan Longwell's franchise mark of 1,054 points and also owns the team record for consecutive field goals made at 23.
Crosby has been as good as ever in 2014, making 25 of 29 tries, including four of six from beyond 50 yards and eight of 11 from beyond 40. One little glitch for the Packers' special teams this year, however: They've had four kicks blocked, two each on punts and field goals. Masthay and the Packers are 30th in the league in gross punting and 29th in net punting in part due to those two that were sent back.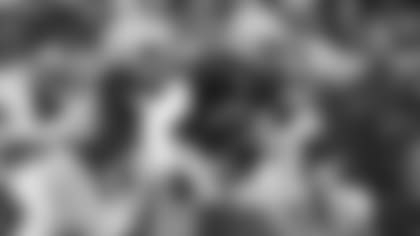 S Micah Hyde's 75-yard punt return touchdown is one of the Packers' top special teams plays of the year
Green Bay's work in the return game has been all over the board. Thanks to a 14.9-yard average on 11 punt returns by S Micah Hyde (including a 75-yard touchdown), the Packers rank fifth in the NFL in that category as a team. Hyde has split the job almost evenly with Cobb this year. RB DuJuan Harris has handled most of the kickoff returns but is getting just 20.7 per, and the Packers are 31st in that category. Green Bay's average kickoff drive start is the 21.0-yard line, 20th in the NFL.
The Packer coverage units rank 17 against the punt and 21st on kickoffs, and the Packers are second-to-last in the league in opponent average kickoff drive start, at the 24.4-yard line. Green Bay has touchbacks on just 40.7% of its kickoffs, well below the league average of 53.2.