STORY HIGHLIGHTS
Offensive Coordinator Jeff Tedford will take a leave of absence and be away from the team for an indefinite period of time
The Bucs entire offensive coaching staff will continue to game plan and call plays in a collaborative process
Tedford previously spent 11 years as Cal's head coach before joining Lovie Smith's staff in January

The Tampa Bay Buccaneers want Jeff Tedford in their coaches' booth on Sundays. More than that, however, they want Tedford to be fully healthy. As such, Tedford will be taking a leave of absence from his post as the Buccaneers' offensive coordinator, the team announced on Tuesday.
Lovie Smith tabbed the innovative and experienced Tedford – the University of California's head coach from 2002-12 – to run his offense even before Smith was hired by the Buccaneers this past January. Tedford officially joined the team's staff on January 4, two days after Smith's arrival, and spent the next eight months installing the team's new offensive scheme.
However, Tedford underwent a medical procedure in late August and has since only worked sparingly with the team during his recuperation. Smith had originally expected Tedford to return to his full array of duties this Monday, but instead he was not present for a "bonus" practice the Buccaneers conducted to begin preparations for Sunday's game in Pittsburgh.
The Buccaneers termed the length of Tedford's leave as "indefinite." During his absence, Tampa Bay's full offensive coaching staff will continue to form game plans, run practices and call plays on game day as a collaborative effort. That staff includes Quarterbacks Coach Marcus Arroyo, Tight Ends Coach Jon Embree, Wide Receivers Coach Andrew Hayes-Stoker, Running Backs Coach Tim Spencer, Offensive Line Coach George Warhop, Assistant Offensive Line Coach Matt Wiegand and Offensive Quality Control Coach Ben Steele.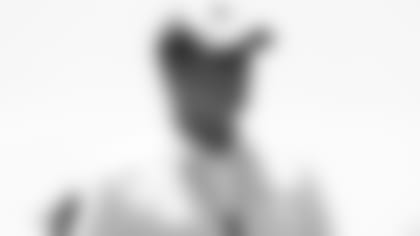 Offensive Coordinator Jeff Tedford is taking an indefinite leave of absence
As confident as Smith in his coaching staff, Tedford's absence is sure to remain a primary topic of discussion around the Buccaneers, both as a matter of concern for Tedford's health and as an issue for the team to adapt to as it tries to shake off a slow start to the season. Expect further discussion of the topic on this week's Pewter Panel on Buccaneers.com, which will once again be hosted by T.J. Rives and will feature guests Scott Reynolds of the Pewter Report and Jenna Laine of Sports Talk Florida.
Buccaneer players had Tuesday off following Monday's practice but will return to the field on Wednesday. Following practice, Smith and a member of the offensive staff will address the media during their regularly-scheduled weekly Q&A sessions.