The Tampa Bay Buccaneers' three division opponents finished Week 12 with a win, a loss and a push. The win went to Carolina once again, as the Panthers remained unbeaten thanks to a huge day from QB Cam Newton against Washington. Atlanta took its fourth loss in five outings, this one at home to Indianapolis, and is looking for a way to jump-start a sputtering offense. The Saints took the week off but now return from their bye with little margin for error in the postseason hunt.
With Carolina set for a Thanksgiving Day showcase in Dallas and the Falcons about to face the Vikings in a critical game for the NFC playoff chase, it's time once again to check in on the headlines from around the NFC South. **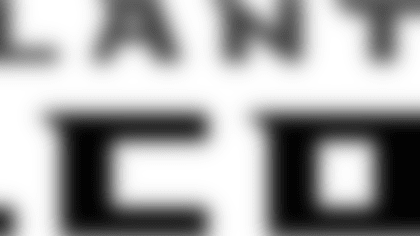 It's important to note that Ryan's offensive teammates, most notably Julio Jones, remain completely confident in their quarterback, who has been one of the NFL's most consistently productive quarterbacks over the past eight years. Jones said the entire offensive crew shares the blame for the recent struggles.
"I think he's going to be there," said Jones, as reported by ESPN.com's Vaughn McClure. "He's not the type of guy to get in the tank. Everybody has bad games. I think, just as a whole -- catching the ball, right assignments, keys and everything, who we're blocking -- I think it's the whole offense. You just can't pick out one guy. There are a lot of times where if we could have caught a ball here, we would have been in a different situation. Whatever the case may be ... if the protection was different. We're playing hard. It's just we're not getting it done."[
Jones put up another 160 yards](http://www.atlantafalcons.com/news/blog/article-1/Instant-Reaction-Colts-24-Falcons-21/383d81b8-7620-49d9-af92-20554e06de6d) on nine catches against the Colts, keeping him atop the NFL rankings in both receptions (89) and receiving yards (1,189) and on a potential record-setting pace. However, RB Devonta Freeman – the league's breakout star during Atlanta's hot start – has dropped to fifth on the rushing yardage chart, in part because he got in only three carries for 43 yards before suffering a concussion on Sunday. Falcons' Head Coach Dan Quinn said on Monday that Freeman was off to a good start in the NFL's concussion protocol, so it's possible he'll return for next Sunday's game against Minnesota.
Falcons seriously need to win on Sunday or we're in serious danger of missing the playoffs.

— Nate Butler Jr. (@ATLSportsNate) November 23, 2015
Carolina Panthers (10-0): **
Meanwhile, the Panthers took advantage of Atlanta's loss and one of Cam Newton's finest passing days to widen their lead in the division to four games. They also stayed in pole position for the #1 overall NFC seed by running their record to a perfect 10-0 with a 44-16 throttling of Washington. How do these 10-0 Panthers stack up against the 10-0 Patriots, and other 10-0 teams of the past? ESPN.com breaks it down.
ESPN.com gives a pretty clear edge to the Patriots, but not everyone agrees. Together, they give the NFL a decent chance for another undefeated regular season team:
The Panthers and Packers certainly appear to be locks for the playoffs, but the debate rage on as to which team's quarterback (among a few other candidates) is the best choice for league MVP. Newton's candidacy certainly picked up steam with each of his five touchdown passes against the Redskins on Sunday. As much as Newton has changed the debate with his contributions on the ground, he has actually been as sharp as ever in the passing game in the Panthers' last two wins. Interestingly, his output on Sunday was nearly identical to what the Bucs' Jameis Winston did in Philadelphia.
Carolina's fourth-ranked defense was outstanding on Sunday, as well, holding a Washington team that had 510 yards against New Orleans the week before to a season-low 186 and just nine first downs. And now that crew is about to add another major weapon to the mix, as defensive end Charles Johnson is returning this week from short-term injured reserve.
"We'll just take it in stride," Rivera said, as reported by the Charlotte Observer. "As I said, we'll play them one at a time, and as far as we're concerned, everybody's 0-0, and we'll see how it comes out. It is a little disrespectful, but apparently they know something we don't. We're just going to prepare and get ourselves ready to play on Thursday."**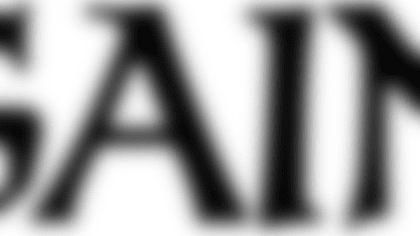 New Orleans Saints (4-6):**
The Saints return to action after their bye week, and they do so with "little margin for error," says WR Brandin Cooks.
"We got to know we're on a short leash right now," he said, as reported by NOLA.com. "We don't have any room for mistakes. We got to go in with our head down and go to work and battle like we've been doing all season."
At 4-6, the Saints are in fourth place in the NFC South and are two games behind the last NFC playoff spot with three 5-5 teams in between. Head Coach Sean Payton gave his players the whole bye week off and told them to recharge and get ready to go on a run, which is still possibleagainst a remaining schedule that doesn't look overly difficult.
Fortunately for New Orleans, it seems to have an "uncanny knack" for winning after bye weeks, as noted by ESPN.com's Mike Triplett. In a more concrete fashion, the Saints are also hoping to get a bump from their bye week change at defensive coordinator, with Dennis Allen taking over for the dismissed Rob Ryan. It will be a tough task for Allen; as NOLA.com points out, the Saints' defense arrived at its current nadir through a process that played out over several years.
New Orleans defense did add a new player during the bye with the signing of edge rusher Phillip Hunt, who played for Detroit earlier in the season. Just a minor improvement on defense could make a big difference for the Saints, whose offense still ranks second in the NFL in yards and seventh in points. QB Drew Brees continues to lead the way, with a 20-9 TD-INT ratio and a 101.3 passer rating. In fact, despite the early-season arm-injury scare, Brees is having one of his most productive seasons, writes The Advocate's Nick Underhill. Brees continues to get great protection from one of the emerging stars on that offense, second-year left tackle Terron Armstead.