STORY HIGHLIGHTS
After an earlier round of cuts, the Bucs continued the process by releasing K Connor Barth and DE Larry English
Barth had held Tampa Bay's kicking job from the middle of 2009 through 2012 before suffering an injury last summer
the release of Barth leaves first-year player Patrick Murray as the lone placekicker on the roster

The Tampa Bay Buccaneers will have a new placekicker in 2014, it just won't be the kicker they had before.
On Friday, the Buccaneers announced the release of kicker Connor Barth, as well as defensive end Larry English. That leaves first-year player Patrick Murray as the lone placekicker on the team's roster.
The Buccaneers were sure to be turning that job over after they chose not to re-sign Rian Lindell when he became an unrestricted free agent in March. The presumptive replacement was Barth, the man who had held the job for the previous three-and-a-half seasons. The Bucs had signed Lindell after Barth suffered a season-ending Achilles tendon injury just before training camp in 2013.
"Every year, there are difficult decisions that need to be made during this time of year as we get down to our 53-man roster," said Buccaneers Head Coach Lovie Smith. "We appreciate everything Connor has done for the Buccaneers on and off the field over these past five years, but this decision was based on the best interests of our team moving forward."
Barth, who first signed with the Buccaneers in November of 2009, made 91 of 108 field goals and all 110 of his point-after attempts over the course of 56 games with the team. He holds team records for single-season field goal percentage (92.9% in 2011) and most consecutive field goal attempts made (25 from Oct. 16, 2011 to September 30, 2012). His career field goal success rate of 84.3% is also the top mark in Buccaneer history.
Murray finished his collegiate career at Fordham in 2012 and had a handful of tryouts with an NFL teams during the 2013 season. He signed with the Buccaneers on January 6 and went to his first NFL training camp this summer. In four preseason games he made two field goals and two extra points without a miss. In Thursday night's preseason finale against Washington, Murray handled the team's lone field goal attempt and was good from 35 yards.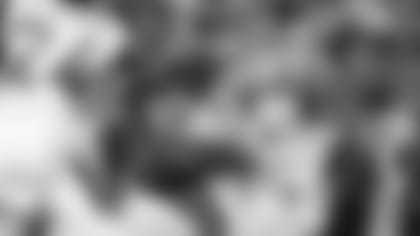 Connor Barth exits One Buccaneer Place as the most accurate kicker in franchise history
English, a 2009 first-round pick of the San Diego Chargers, joined the Buccaneers on August 14. He appeared in three preseason games, recording four tackles and two sacks.
The release of Barth and English reduces the Bucs' roster to 61 players. They had previously announced the waiver or release of 12 players as the cut-down from 75 players to 53 began on Friday. The team must still clear eight more roster spots before 4:00 p.m. ET on Saturday.