STORY HIGHLIGHTS
Bobby Slater, formerly of the Chicago Bears, has been named the Buccaneers' new head athletic trainer
Slater replaces Todd Toriscelli, who has joined the Tennessee Titans after 17 seasons in Tampa
Last season, Slater helped Bears QB Jay Cutler return from a groin injury more swiftly than anticipated

The best player in the National Football League can't help his team win if he isn't on the field on game day. As such, prevention of and recovery from injuries are among the most important factors in running a successful football team.
For the Tampa Bay Buccaneers, those efforts will now be under the direction of Bobby Slater, who has 15 years of experience on NFL training staffs in Miami and Chicago. Slater was announced as the team's new head athletic trainer on Tuesday. He replaces Todd Toriscelli, who has accepted a similar position with the Tennessee Titans after 17 valued seasons with the Buccaneers.
"We would like to thank Todd for his extensive service to the Buccaneers organization over the past 17 years," said Buccaneers General Manager Jason Licht. "We are also excited to welcome Bobby as our new director of sports medicine and performance. I was first introduced to Bobby back in 1995 when we were both with the Miami Dolphins and I have followed his career over the years. Bobby brings with him a wealth of experience working with and treating NFL players over the past 15 years and we are excited to have him heading up our medical team moving forward."
Slater joins the Buccaneers following 15 years with the Chicago Bears, most recently as assistant head athletic trainer/director of rehabilitation. In that role, he coordinated player training regimes and developed rehabilitation plans for all injured players. This past season, Slater was instrumental in the quick return of quarterback Jay Cutler, who was expected to miss a minimum of four weeks with a groin injury but was able to rejoin the team in less than three weeks following intensive rehabilitation work.
Nine of Slater's 15 seasons in Chicago (2004-12) were spent on a football staff led by Head Coach Lovie Smith. Smith, who also worked with Toriscelli on the Buccaneers staff from 1997-2000, is now the Buccaneers' head coach and he knows the team's training staff will remain in good hands with the arrival of Slater.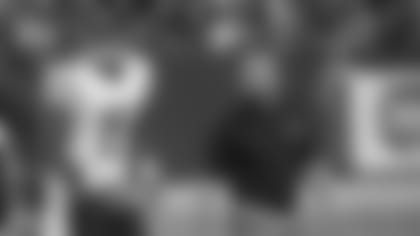 New Bucs Head Athletic Trainer Bobby Slater has spent the past 15 seasons with the Chicago Bears
"I was fortunate to spend a few years here in Tampa with Todd during my first stint with the Buccaneers and I know he is a true professional and a very well-respected member of the league's medical community. I wish him all the best in his new role with the Titans," said Smith. "I also believe we are very fortunate to have the opportunity to bring Bobby here to work with our players. I have a deep respect for the work Bobby did during my time with him at the Bears. I witnessed first-hand his expertise and attention to detail in working with the players and I know he will provide our Buccaneers players with great medical care."
Slater began his career with Chicago in 1999 as an athletic trainer before being promoted to director of rehabilitation in 2002. He has been part of four division championship teams (NFC Central, 2001; NFC North, 2005-06, 2010), as well as the club that advanced to Super Bowl XLI.
While working with the Bears, Slater aided in the preventative care and injury rehabilitation of numerous players, helping 24 players emerge as Pro Bowlers and make 50 combined appearances in the NFL's all-star game. Those all-stars included eight-time Pro Bowl linebacker Brian Urlacher, who missed seven games to injury in 2004 before bouncing back and earning NFL Defensive Player of the Year honors in 2005. Urlacher also spent the 2009 season on injured reserve with a wrist injury, but through rehabilitation was able to return and put forth a Pro Bowl season in 2010.
Slater first worked with the Bears as a training camp intern in 1994, after which he served in the same capacity with the Miami Dolphins in 1995 before returning as a camp intern with Chicago in 1998.
From 1997-99, Slater worked as a graduate assistant athletic trainer at Mississippi State. He was also an athletic trainer at Lee Memorial Hospital (1997) and A. Kagan Orthopedics in Ft. Myers, Fla. (1995-97).
Slater holds a Bachelor of Science degree from Florida Southern College and a Master of Science degree from Mississippi State. He and his wife, Bridget, have four children: daughters Savannah, Natalee and Brooke, and son, Ryan.