STORY HIGHLIGHTS
In the final cut to 53 for the regular season, the Bucs waived RB Jeff Demps and WR Solomon Patton
S Major Wright, who played for Lovie Smith in Chicago, was also released
The Bucs had to hit the NFL's Saturday deadline but could still tweak the roster in coming days

The Tampa Bay Buccaneers made the final eight roster moves necessary to comply with the 53-man regular-season limit on Saturday, and they weren't without some mild surprises.
Among the players waived or released by the team were safety Major Wright, running back Jeff Demps and wide receiver Solomon Patton.  Wright, who played under Head Coach Lovie Smith in Chicago, seemed like a strong candidate to serve as the team's third safety, Demps had shown some flashes of turning his Olympic-level speed into a football weapon and the rookie Patton had impressed with his kick return ability.
Of course, as Smith noted earlier this week, the Buccaneers knew they would have to part ways with some very good football players in the cut-down process, making this a particularly difficult weekend for the team's decision-makers.
TE Cameron Brate
RB Jeff Demps
QB Mike Kafka
LB Brandon Magee
DT Matthew Masifilo
WR Solomon Patton RELEASED
DT Ronald Talley
S Major Wright Talley and Wright are vested veterans, which means they immediately became free agents upon their release, free to sign with any team.  The other six must first pass through waivers before becoming free agents; those six are also eligible to sign with an NFL practice squad.
The Buccaneers signed Wright as an unrestricted free agent on April 4 after he spent four seasons with the Bears, including three as a starter.  He had a career-high four interceptions in 2012, his last season under Smith, and came to the Buccaneers despite the team having two starters in place in Dashon Goldson and Mark Barron.  The rise of young safety Bradley McDougald, who had drawn the coaches' praise before leaving the Week Three Buffalo game with a knee injury, may have played into the team's decision to release Wright.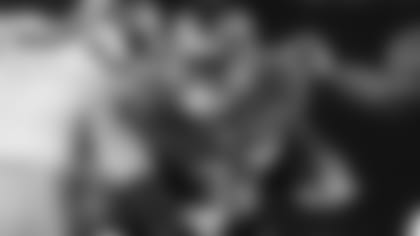 RB Jeff Demps got an extended look at running back in the preseason finale on Thursday night
The Bucs' coaching staff gave Demps an extended look in the preseason finale against Washington on Thursday night.  He responded with 59 yards on 20 carries and also returned a kickoff for 37 yards.  Demps first joined the Buccaneers in a 2013 draft-day trade with New England but spent most of his first season in Tampa on injured reserve.  Smith and the Bucs' new coaching staff pegged him as a running back and possible return man and looked for ways to exploit the speed that helped him win a relay medal in the 2012 Olympics.  However, even with rookie Charles Sims out for at least half of the season, the Buccaneers have significant depth at tailback in Doug Martin, Bobby Rainey and Mike James.
Patton would not have qualified as a "surprise" cut when training camp began on July 25, but his recent rise to the first spot on the depth chart at both kickoff and punt returner seemed to make him a strong candidate for the 53-man roster.  He finished the preseason with averages of 27.0 yards per kickoff return and 8.2 yards per punt return.  The Bucs may see Patton as a work in progress at receiver, however, and could look to players already filling other roles to handle return duties.
Of course, final cuts don't always produce "final" 53-man rosters.  Every team across the league will spend Saturday evening scouring the waiver wires and determining if any recently-released players can provide upgrades to their depth charts.  In addition, every team may begin forming a 10-man practice squad on Sunday.  The Buccaneers made the necessary moves to meet Saturday's 4:00 p.m. deadline, but their work may not be done.