The 4-6 Tampa Bay Buccaneers head to Atlanta this weekend in an effort to log their first division win of 2017 against the 6-4 Falcons. Tampa Bay is trying to extend its two-game winning streak while the Falcons have won three of their last four, including a rousing victory in Seattle on Monday night. Here are a few individual matchups that could be critical as the Buccaneers try to pick up a game on their division rival:
Falcons G Wes Schweitzer vs. Buccaneers DT Gerald McCoy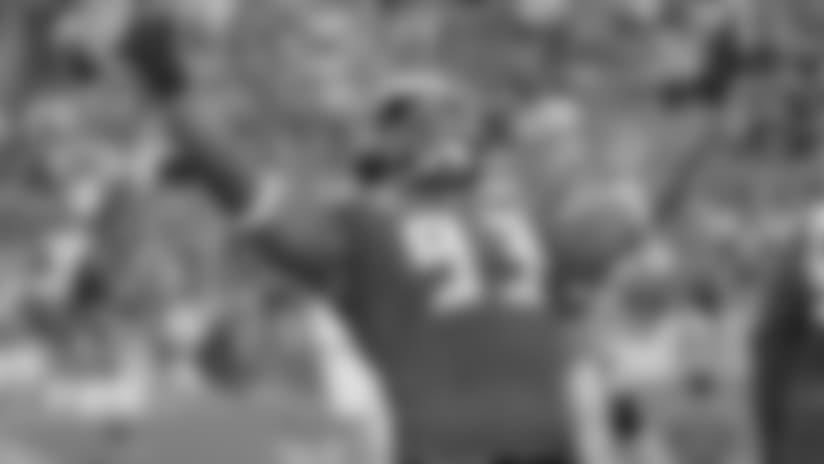 Gerald McCoy is on a bit of a tear, having racked up three tackles, seven quarterback hits and three tackles for loss in the last two games, both of them not coincidentally Tampa Bay victories. When he's at the top of his game, McCoy can provide a long day for any interior offensive lineman thanks to his strength and his incredibly quick get-off at the snap. It would be immensely helpful if McCoy could lead the charge on Matt Ryan directly up the middle and force him backward (or to the ground), because Ryan has been extremely successful when forced to scramble outside of the pocket. According to ESPN, Ryan is second only to Jameis Winston in passer rating on attempts made outside the pocket, at 121.5. The Falcons have given Ryan good protection this year, allowing 16 sacks in 10 games and ranking eighth in the NFL in sacks allowed per pass play. It will likely be Wes Schweitzer, the right guard, who is tasked with keeping McCoy away from Ryan, though he'll probably have help on many snaps. Schweitzer is big (6-5, 314) and very competitive at the point of attack but McCoy may be able to beat him with his quick feet.
Buccaneers WR DeSean Jackson vs. Falcons CB Robert Alford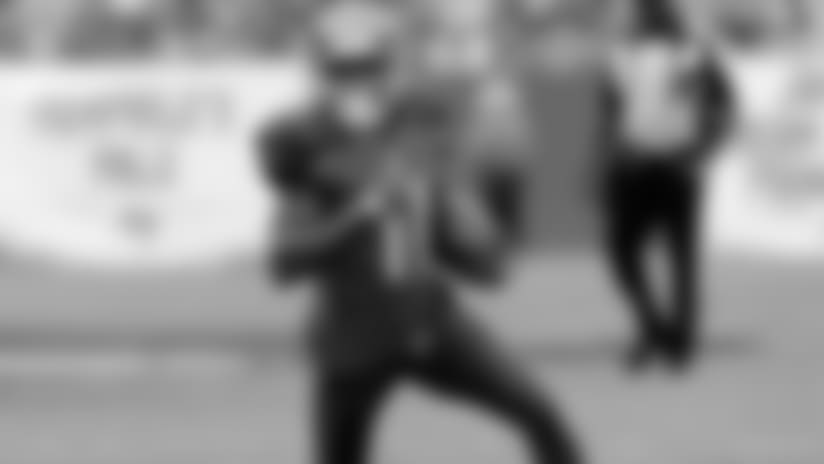 Mike Evans has done more against the Falcons in his young career than against any other team in the league, racking up five touchdown catches in six games and averaging nearly 90 yards per contest. The Falcons are almost certainly aware of this. Employing the theory that they will use 2015 Pro Bowl cornerback Desmond Trufant to try to slow Evans down, that would leave Robert Alford on DeSean Jackson for much of the day. There is some potential for movement in the Falcons' secondary lineup after nickel back Brian Poole was injured at the end of Monday night's game, but if Alford is frequently matched up with Jackson the Buccaneer receiver will likely get a chance to try to beat his foe deep. Jackson has a career average of 17.9 yards per catch and is just one away from 50 career touchdown receptions. Alford has been flagged twice each this season for pass interference and defensive holding; he has yet to intercept a pass but he does have a team-high 14 passes defensed this year. As a whole, Atlanta's secondary has been very good at limiting big plays. The Falcons are tied for fourth in fewest completions of 20 or more yards allowed and are fifth in opponent passer rating when the ball travels more than 20 yards in the air.
Falcons WR Mohamed Sanu vs. Buccaneers CB Ryan Smith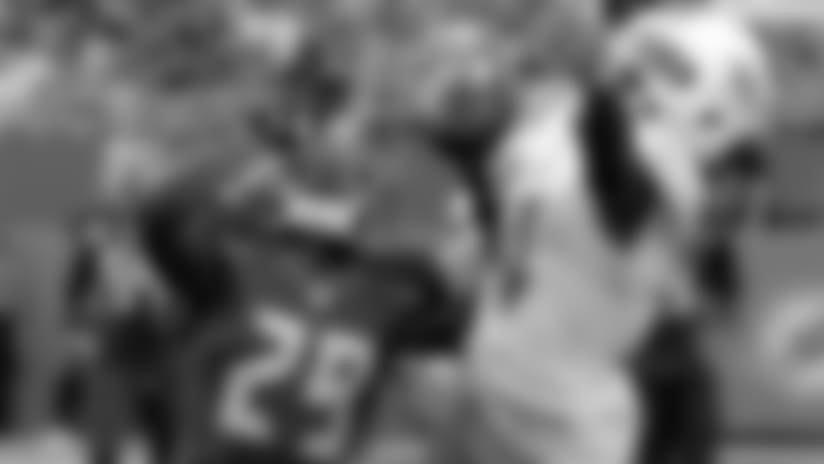 Julio Jones may be the best receiver in the NFL but his counterpart on the other side of the offense is no slouch. Mohamed Sanu actually leads the team in touchdown catches, with four, and is also the sort of gadget player who can run the Wildcat or even throw a pass, as he did against the Buccaneers in 2014 when he was a member of the Cincinnati Bengals. In fact, Sanu was five-for-five with a perfect 158.3 passer rating when throwing the ball as a Bengal, though he hasn't been used in that regard in Atlanta. Sanu plays bigger than his 6-2, 210-pound size and is fearless across the middle. Buccaneer cornerbacks usually stay on their sides rather than shadowing specific receivers, but either way Ryan Smith is probably going to see a lot of Sanu. Smith is the bigger of the Buccaneers' two starting cornerbacks and he has improved rapidly as his second NFL season has progressed.  The Buccaneers obviously need to keep Jones in check if they hope to leave Atlanta with a victory, but they could do that and still get burned if they underestimate Sanu.
Buccaneers TE Cameron Brate vs. Falcons S Keanu Neal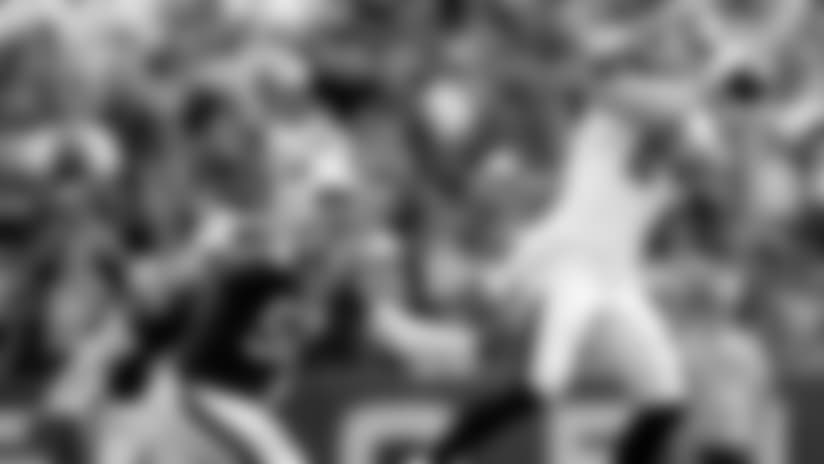 Tampa Bay coaches prepare a "game-wrecker" tape every week to highlight the players on the opposing team who can cause the most damage. Keanu Neal, the 17th-overall pick in the 2016 draft, is a similar player to Jamal Adams, who the Buccaneers faced two weeks ago against the Jets. He's capable of tone-setting hits and is very good close to the line of scrimmage. He has had success against opposing tight ends primarily through his physical play; when he jams them at the line he can disrupt their routes before they get started. Cameron Brate is capable of beating those jams and he can also work the seams, as he did for 405 yards and four touchdowns in the Bucs' first seven games. Brate's production has slipped in the last three weeks, with exactly one reception in each game, perhaps because teams have started to pay more attention to him, especially in the red zone. That was definitely the case against the Jets in Week 10, but that may become less of an option as fellow tight end O.J. Howard continues to emerge. Either Howard or Brate could be the primary tight end challenge for Neal on Sunday, but this could be a bounce-back game for Brate.
Falcons RB Tevin Coleman vs. Buccaneers LB Kwon Alexander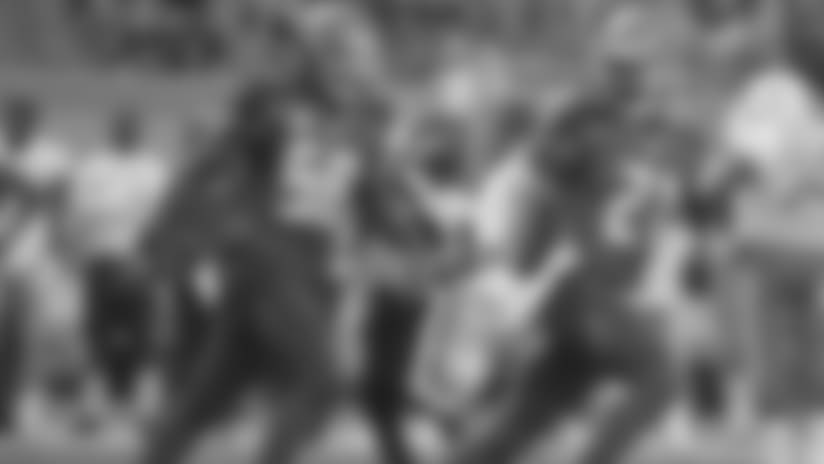 Starting tailback Devonta Freeman, the Falcons' leading rusher, did not play against Seattle due to a concussion. Whether or not he returns on Sunday against the Buccaneers, the Falcons are sure to give plenty of work to his fellow back, Tevin Coleman. Coleman's line of 103 carries for 442 yards and three touchdowns is just a bit less than Freeman's 116-515-5. Coleman and Freeman also have nearly identical reception totals (19 to 18) but Coleman has the superior 12.1-yard average as well as two touchdown catches. Tampa Bay's defense gave up 69 yards to Damien Williams on Miami's first carry of the game last Sunday, but after that Williams and fellow back Kenyan Drake accounted for just 47 combined rushing and receiving yards the rest of the way. Linebacker Kwon Alexander led the Buccaneers in that game with eight tackles, including one for a loss, and is capable of chasing ballcarriers from sideline to sideline. Alexander is very active and has a history of strong performances against the Falcons.
Buccaneers G J.R. Sweezy vs. Falcons DT Grady Jarrett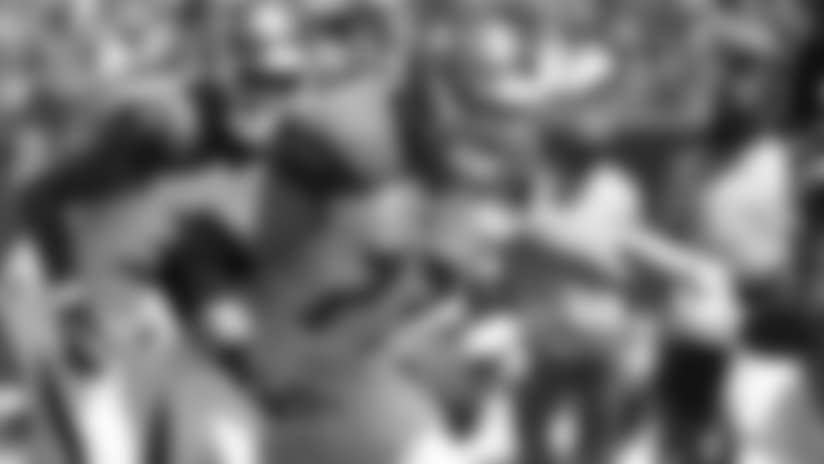 Grady Jarrett is an unsung hero in the Falcons' defense. A former fifth-round pick, he has just 1.5 sacks this season and 5.5 in his three-year career, but he is very quick and disruptive in the middle of Atlanta's front. Jarrett leads the team with 10 tackles for loss, a very high total for a defensive tackle without a lot of sacks, and he also has seven quarterback hits, second only to Adrian Clayborn. Jarrett has good instincts in the running game and is good at disengaging from blocks when plays are extended. J.R. Sweezy will likely get a big dose of Jarrett's hustling play, and he does have a bit of a size advantage on the Falcon defender. Sweezy and the Buccaneers' front have done a good job of protecting their quarterbacks this season, ranking just one spot behind the Falcons on that sacks-per-pass-play chart. Tampa Bay hasn't had as much luck running the football, however, going seven straight games without cracking the 100-yard mark as a team. If Sweezy is strong at the point of attack against Jarrett and other Bucs' linemen win their blocks, the Buccaneers could finally clear some room for Doug Martin to run.