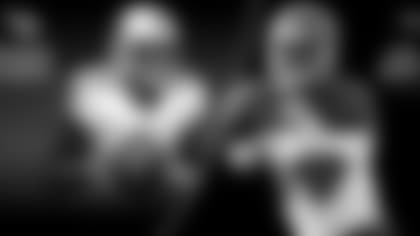 ](http://www.ticketmaster.com/tampa-bay-buccaneers-vs-tennessee-titans-tampa-florida-09-13-2015/event/0D004E72B4AC7A87?brand=buccaneers&artistid=806026&majorcatid=10004&minorcatid=8&intcmp=tm110189&wt.mcid=NFLTEAMTAMPASINGLGMETIXPRI&camefrom=CFCTBBUCS_bucsdotcom)Kick off the Tampa Bay Buccaneers' season in style – Latin style – with the return of the Eat at Joe's lunchtime concert series on Wednesday, Sept. 9 from 11 a.m. to 1 p.m. in Joe Chillura Courthouse Square, corner of Pierce and Kennedy in downtown Tampa.
The Bucs will join Hillsborough County to siege Joe Chillura Courthouse Square in celebrating the upcoming Hispanic Heritage Month as well as the Titans vs. Buccaneers home opener! *Eat at Joe's Latin Style *will feature a tasty blend of food, fun, and entertainment for football fans and lovers of Latin culture. This free event also includes autographs from Buccaneers Legends, the Bucs Street Team and Kids Zone, a Buccaneers Cheerleaders performance and various food truck vendors.
Downtown workers, residents and visitors are invited to bring their own lunch, buy it at a local restaurant or food truck, and enjoy a lunch break in the park with the Tampa Bay Buccaneers.
During Eat at Joe's Latin Style, Buccaneers fans can sign up for the chance to win a family 4-pack of tickets to the Tennessee Titans vs. Tampa Bay Buccaneers home opener at Raymond James Stadium on Sunday, September 13. There is no purchase necessary to win.
Eat at Joe's Latin Style highlights will include:
Live Latin music and dancing
Food trucks and special guests
Tampa Bay Buccaneers Legends, Cheerleaders, mascot Captain Fear, and giveaways
The Bucs Street Team with Kids Zone inflatable football activities and interactive PLAY 60 drills
Opportunity to tryout the Bucs' new EON Sports Virtual Reality SIDEKIQ football simulator
Hispanic Heritage Month honors and presentation of the E.J. Salcines Award
Hillsborough County Commissioner Al Higginbotham created the *Eat at Joe's *lunchtime concert series to increase patronage in and around the scenic downtown spot known as Joe Chillura Courthouse Square. Information about past and future events is available at www.HillsboroughCounty.org/EatatJoes.