NFL.com fantasy writers Alex Gellhar, Marcas Grant and Michael Fabiano, updated their Top 100 fantasy players on Wednesday, and some notable Buccaneers made the list for those fantasy football players who are just itching for the season to start despite still being in the first week of May.
Gellhar and Grant published their Top 100 lists, while Fabiano extended his to the Top 200 and also included a position breakdown. Here are where you favorite Buccaneers stand in the pre-preseason rankings.
QB Jameis Winston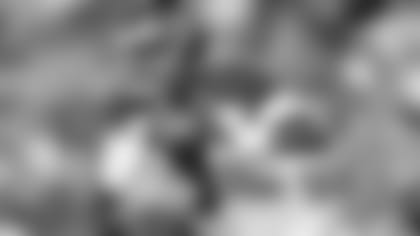 Gellhar: Unranked
Grant: Unranked
Fabiano: 132 (QB18)
Gellhar and Grant had just nine and 10 fantasy quarterbacks in their Top 100 lists, respectively, but Winston did get a nod from Fabiano as a viable backup option this early in the season.
Last year, Winston was the NFL's 14th-highest scoring fantasy quarterback, largely due to his proficiency at finding the end zone as a rusher. While his passing touchdowns (22) were the lowest of any top 14 finisher, his six rushing touchdowns were the second most by any quarterback in the league. Adding six fantasy points per pop helped raise his weekly total.
Another important figure to consider when ranking quarterbacks is consistency. Winston was one of just two quarterbacks in 2015 to never post fewer than 12 points in a single game. Going into the year, it is hard to give any second-year signal caller a Top 10 ranking, but expect to see Winston drafted quite frequently as at least a backup in most leagues. Also expect Winston's average draft position (ADP) and QB rankings to climb as we get closer to the season.
RB Doug Martin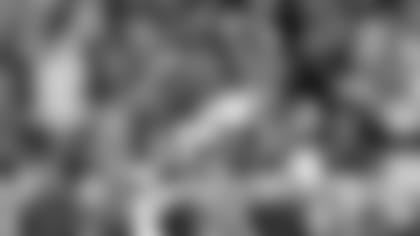 Gellhar: 13 (RB8)
Grant: 16 (RB10)
Fabiano: 15 (RB9)
Doug Martin is the highest Buccaneer on the list and rightfully so. Not only does he play the most important fantasy position, but he finished last year with the second-most rushing yards in the NFL and the third-most fantasy points of any RB. Perhaps the reason he has slipped from that number three spot is the emergence of Charles Sims as a fantasy threat, but more on that later.
Should Martin retain his number of touches with last year's offensive coordinator, Dirk Koetter, now at the helm, and stay healthy all year as he did in 2015, Martin should be considered a top running threat again this year and last no longer than the second round in fantasy football drafts.
RB Charles Sims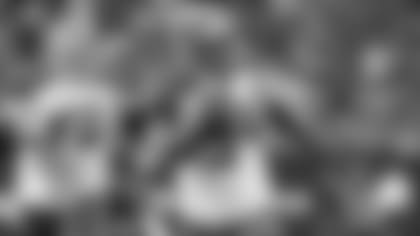 Gellhar: 95 (RB38)
Grant: 87 (RB34)
Fabiano: 90 (RB36)
Perhaps the most surprising for some, Sims cracked the Top 100 in each of the three analysts' lists, and not only as a handcuff candidate for Doug Martin owners.
Sims ended last season with 117 fantasy points, the 22nd most of any NFL running back. His 51 receptions were the seventh-most of any RB and his total yardage eclipsed the 1,000-yard mark. Together with Martin, the duo was the NFL's most prolific running back tandem, combing for 2,763 yards from scrimmage and both averaged more than 4.9 yards per carry.
The Buccaneers added J.R. Sweezy at guard, while Donovan Smith and Ali Marpet are now in their second NFL seasons. Behind a more experienced line, the Buccaneers are expecting just as productive a backfield as a season ago, if not more.
WR Mike Evans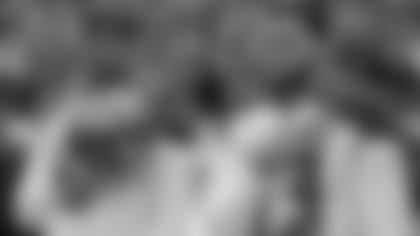 Gellhar: 21 (WR10)
Grant: 28 (WR14)
Fabiano: 29 (WR15)
Mike Evans had the 27th-most fantasy points last season of any wide receiver. He reached 1,206 receiving yards in 2015 (11th-most among WRs), but was only able to find the end zone on three occasions. With each touchdown counting for six points, his fantasy value took a bit of a hit.
He became just the eighth player in NFL history to post back-to-back 1,000+ yard seasons to open his career, having put up 1,051 receiving yards his rookie season. It makes sense to think the upward trend will continue and his touchdown number to increase going into his second season with QB Jameis Winston under center.
"I fully expect his touchdown total to rebound," added Alex Gellhar in his write-up about Evans. "He's been working on his chemistry with Jameis Winston this offseason, and should remain a focus for the team in the red zone (13 targets, six touchdowns in 2015, 14 targets, two touchdowns in 2015)."
WR Vincent Jackson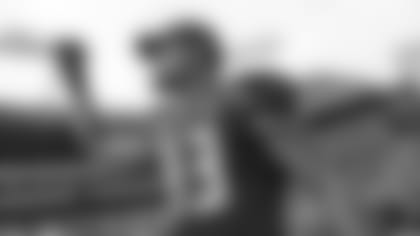 Gellhar: 83 (WR38)
Grant: Unranked
Fabiano: 122 (WR49)
Vincent Jackson took a dip in the rankings after missing six games last season. He compiled 543 yards and three touchdowns in 2015. However, he passed the 1,000-yard mark in in six of his seven previous seasons, including his other three seasons in a Bucs uniform.
If Jackson's health can bounce back this season, there is no reason to expect him to not outperform his rankings from the experts in 2016, especially with one season of chemistry with Jameis Winston under his belt. Remaining one of the Buccaneers top two wide receiver options, Jackson could be a steal on fantasy football draft day if analysts continue to sleep on him.
TE Austin Seferian-Jenkins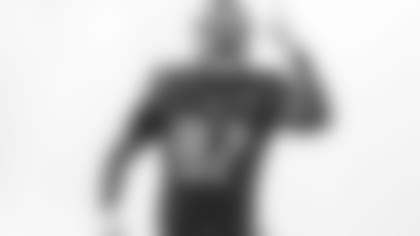 Gellhar: Unranked
Grant: Unranked
Fabiano: 180 (TE18)
Like at quarterback, there are not many tight ends listed among the Top 100 on either Gellhar or Grant's boards. Gellhar's shows 10 tight ends, while Grant's lists 11 at the position.
Seferian-Jenkins played just seven games last season, but got off to an extremely fast start with 110 yards and two touchdowns in the season opener. He finished strong as well, with 137 receiving yards and two scores in his final three games (eight fantasy points per game).
Like Jackson, if the Bucs TE can remain healthy, he could very well outperform his early rankings. While he likely won't be drafted in most standard fantasy football leagues, he is a player to keep on your radar for a waiver wire pickup early in the season.