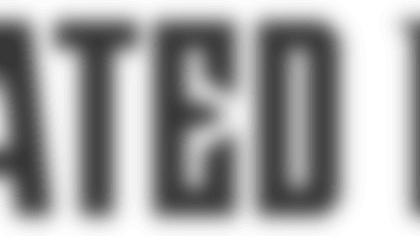 The pool of prospects from which the Tampa Bay Buccaneers will pick when the 2015 NFL Draft begins officially grew by 74 players on Monday.
The NFL has released its annual list of underclassmen who declared for and were granted eligibility for the upcoming draft. As usual, the list includes some of the most coveted players in the draft, including quarterbacks Marcus Mariota of Oregon and Jameis Winston of Florida State.
This year's group of eligible underclassmen is the second largest in league history. The record was set last year at 98, surpassing the 2013 total of 73. The Buccaneers own not only the first overall pick but selections #34 and #65 and will obviously benefit from a deeper pool of top prospects.
Tampa Bay's first two picks in last year's draft, Texas A&M wide receiver Mike Evans and Washington tight end Austin Seferian-Jenkins, were underclassmen. Fourteen of the 32 players drafted in the first round in 2014 were underclassmen, included each of the first four players picked and six of the first 10.
In addition to Mariota and Winston, other underclassmen who are likely to make a big impact in the early hours of this year's draft include USC defensive end Leonard Williams, Alabama wide receiver Amari Cooper, Nebraska DE Randy Gregory and Missouri DE Shane Ray. Below is the complete list of underclassmen who have been declared eligible for the 2015 NFL Draft.
The following 10 players have in timely fashion under NFL rules officially notified the league office that they have graduated. Consequently, they are eligible for selection in the 2015 Draft: