In 2015, the Tampa Bay Buccaneers ranked 31st in the NFL in gross punting average and 27th in net punting average. That underwhelming performance may not have been one of the main reasons the Buccaneers finished 6-10, but punting was clearly not a team strength.
General Manager Jason Licht and Head Coach Dirk Koetter found an avenue to address that shortcoming, and address it quickly: Free agency.
In 2016, the punt team was an enormous strength for the 9-7 Buccaneers, particularly as the team found itself in a series of very close games in which the field position battle was critical. In fact, Tampa Bay may have never fielded a more successful punt team in franchise history than it did this past fall. Each punt and its coverage was the collective work of 11 men on the field, all of whom deserve credit for the team's massive improvement in that part of the game. Still, the two players who stood out the most on the Buccaneers' punt team this year were both signed within a 10-day period early in the 2016 unrestricted free agency period.
On March 14, the Buccaneers signed former Minnesota Vikings cornerback Josh Robinson. The team believed Robinson could provide depth at a position where depth is often hard to cultivate while also bringing proven special teams skills to the table.
On March 23, Tampa Bay signed former Jacksonville Jaguars punter Bryan Anger. That created a competition between Anger and incumbent Jacob Schum (now the Green Bay Packers' punter), and while both punters performed well in training camp and the preseason, Anger won the job.
When the regular season began, the results were dramatic. Simply put, Bryan Anger's debut season as a Buccaneer was the best performance by a punter in franchise history. Meanwhile, Josh Robinson emerged as one of the most productive special teams "aces" in team history, recalling the likes of Corey Ivy, Kenny Gant and Jeff Gooch. As is noted in greater detail below, Robinson was frequently the man on the other end of Anger's most impactful punts, completing plays that pinned the opposition near its own goal line.
Calling Anger's season the best in Bucs history is no hyperbole. Anger broke the Buccaneers' single-season records in each of three major statistical categories for punters: gross punting average, net punting average and punts downed inside the 20.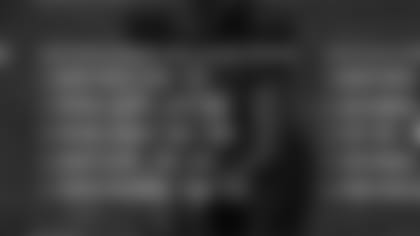 Anger just nipped Josh Bidwell for the gross punting record, easily set a new standard for net punting and absolutely demolished the team's old record for punts inside the 20. There is now a larger difference between first and second place on that list then there is between second and 10th.
The Los Angeles Rams' Johnny Hekker, who had perhaps the best statistical season by a punter in NFL history, led the NFL with 51 punts downed inside the 20, but he also punted 98 times, to Anger's 70 kicks. In terms of the percentage of a player's punts that were downed inside the 20, nobody was better than the Bucs' standout in 2016.
Another indicator of quality punting is average net punting yards, which is the length of a punt minus return yards allowed. Hekker and the Rams led the league, but Anger was not far behind with a 42.6 yard average, good for fourth in the NFL.  Hekker and Anger are the only two punters to rank in the top five of both average net yards and percent of punts downed inside the 20.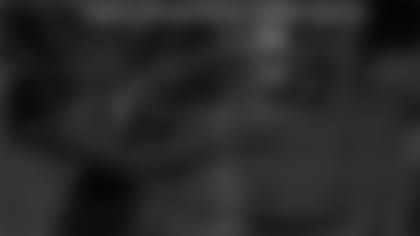 Robinson was one of Anger's main accomplices in that field-position dominance. Even on a team already featuring noted special teams ace Russell Shepard, Robinson stood out, leading the Buccaneers and tying for ninth in the NFL with 12 kick-coverage tackles. Some of those stops came on kickoffs, of course, but that's just the beginning of Robinson's accomplishments.
Of Anger's 70 punts, 33 were either downed by a Buccaneer player or ended in a tackled return man. Robinson was responsible for nine of those 33 plays; none of his teammates had more than four. On seven of those nine plays, Robinson made the stop or downed the ball inside the opposition's 10-yard line. Thus, more than a third of the times that Anger was able to pin the other team inside its 10 with a well-placed kick, it was Robinson completing the play on the other end.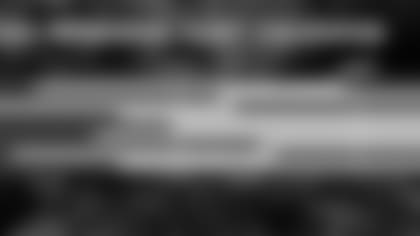 Robinson had twice as many kick-coverage tackles as any other player on the Bucs' roster, as safety Keith Tandy finished next with six. In addition, all 12 of Robinson's tackles were solo stops, which put him among the league leaders in that category. Only two players had more, including second-team Associated Press All-Pro Nate Ebner of the Patriots.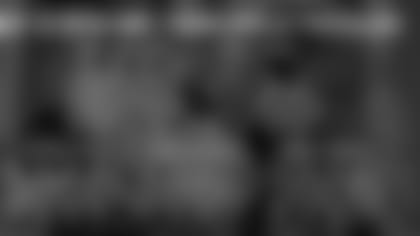 Another reason for Anger's success in pinning opponents deep, in addition to Robinson's hard work, is that he was capable of blasting deep punts and he was a master at positioning. When the Buccaneers chose to punt from midfield or inside their opponents' territory, he made the strategy work essentially every time. In fact, Anger kicked 15 times from midfield or closer and all but one of those punts resulted in the opponent starting at their 15-yard line or worse (the lone exception resulted in a touchback).
With the help of a talented group of cover men (more on that below), Anger suppressed the punt return game for Tampa Bay's opponents in 2016. Only 34.3% of his punts were returned; as a team, that was the fourth-lowest percentage in the NFL. When opposing return men did try to run one of Anger's punts back, they didn't get far, averaging 5.3 yards per attempt. That was also the fourth-lowest figure in the NFL, by team. Put those two accomplishments together and the Buccaneers led the NFL in fewest punt return yards allowed.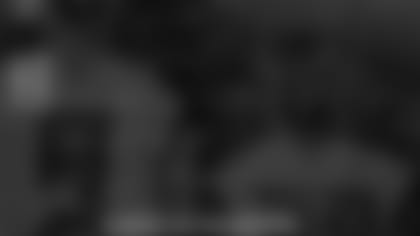 When Anger had more room with which to work, he was more than capable of blasting the ball high and deep. In fact, he had at least one punt that traveled 50+ yards in all but two of the Bucs' 16 games in 2016, and he hit a 50-yarder in every game in which he had at least four attempts. In all, Anger hit 41.4% of his punts at least 50 yards. Not only did that rank eighth in the NFL but it was the best percentage of 50-yarders in franchise history, at least for the portion of it for which that data is available. (Statspass has 50-yard punt percentage numbers through the 1995 season.)
In Week 14, in an 16-11 win over the New Orleans Saints, Anger had the rare opportunity to perform a free-kick punt after the Buccaneers had committed a safety. His kick, aided by a strong wind, went out of bounds, which led to a penalty that put the Saints at the 50-yard line late in the first half, setting up a field goal. The next day, Head Coach Dirk Koetter said it was the first time all season he could remember being disappointed in one of Anger's kicks.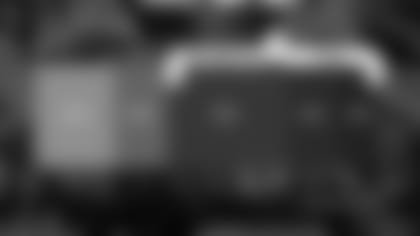 Koetter was right; Anger almost never hit a bad punt in 2016. Not once over Anger's 70 punts did the play result in the opposing team starting a drive in Tampa Bay territory. Twenty of his 70 punts resulted in an opposing drive starting at their own 10-yard line or worse.
Story by Scott Smith. Graphics by David Sharpensteen. Web Design by Eric Rook. Additional Research and Concepts by Eric Holland.