The Tampa Bay Buccaneers have a tough decision looming at quarterback (more on that below), which is not a newsflash. As soon as the 2019 season finale ended, the number-one storyline surrounding the Buccaneers is how the team and quarterback Jameis Winston would move forward, together or apart.
Winston is a pending unrestricted free agent, though he and the Buccaneers could come to agreement on a new contract before the market opens. Tampa Bay could also use a franchise or transition tag on Winston to extend their decision-making window. The team could also choose to let Winston explore free agency and potentially move on to a new starter under center.
What makes this situation doubly interesting is that the Buccaneers are eventually either going to extend their relationship with or move on from the all-time leading passer in franchise history. In his first five NFL seasons, Winston broke just about every career counting record the team had in passing categories: yards, attempts, completions, touchdowns…even rushing yards for a quarterback. No, his 88 interceptions are not a Buccaneer record – Vinny Testaverde threw 112 – but they are obviously a big part of the aforementioned discussion.
A Bucs fan submitted a question regarding the timetable for a decision on Winston, so I'll deal with that below. Here, I want to go in a completely different direction. Inspired by Winston's five-year plunder of the Bucs' record book, I wanted to see which players in team history produced the most in their first five seasons in various categories. You can probably guess which Buccaneer holds the receiving marks, but do you know who got off to the fastest start in terms of sacks or rushing yards or touchdowns? Let's take a look.
For this exercise we are only considering players who started their NFL careers in Tampa. As an example of who that would exclude, Hardy Nickerson racked up an incredible 793 tackles in his first five seasons as a Buccaneer but he had already played six years in Pittsburgh before arriving as a free agent in 1993.
In his first five NFL seasons, this Buccaneer produced the most…
Rushing yards: Doug Martin, 2012-16…4,227
Receiving yards: Mike Evans, 2014-18…6,103
Yards from scrimmage: Warrick Dunn, 1997-2001…6,574
Points Scored: Martin Gramatica, 1999-2003…538
Interceptions: Donnie Abraham, 1996-2000…25
Sacks: Lee Roy Selmon, 1976-80…49.0
Tackles: Derrick Brooks, 1995-99…668
A couple of notes about that list:
- Comprehensive tackle totals are only available back through 1987, but it's safe to say that nobody prior to that would have bested Brooks' total. The top tackler on the Bucs' all-time chart who played prior to 1987 was Richard Wood, and while Wood was credited with 673 stops in his first five seasons as a Buccaneer he actually began his career as a New York Jet.
- You might have guessed that Mike Alstott, still the Bucs' all-time leader in touchdowns scored, would have had the five-year mark in that category, but Mike Evans actually topped him. It was close, as Alstott was just two behind with 39.
- Sacks were not an official NFL statistic until 1982, which is why you'll see some sources listing Hall-of-Famer Lee Roy Selmon with 23.0 career sacks, his total from 1982-84. However, the Buccaneers have always recorded and acknowledged their players' sack totals prior to 1982 and consider Selmon their all-time leader with 78.5. He had 55.5 sacks before 1982, including 49.0 in his first five seasons. If you want to be strict about the '82 cutoff, then Warren Sapp would have the mark with 42.0 sacks in his first five seasons.
- The rushing category was very, very close, and not just a two-man race. James Wilder started it with 4,178 yards in his first five seasons, then Warrick Dunn nipped him with 4,200 in his first five campaigns. That stood until Doug Martin came along with 4,227 yards from 2012-16. Dunn did hold onto his lead in the yards from scrimmage mark, but only by a very slim margin over Wilder, who had 6,557.
- Donnie Abraham is probably one of the most underrated players in franchise history. The 2016 third-round pick played six seasons in Tampa and had at least five interceptions in five of those. His five five-pick seasons are the most in franchise history; nobody else has more than three, even the great Ronde Barber. As such, Abraham had 25 interceptions by the end of his fifth season and no other Buc has even cracked 20.
- Mike Evans is really good.
Now on to your questions.
A reminder that you can send questions to me anytime you want on Twitter (@ScottSBucs) and they're easier to find if you include the hashtag #SSMailbagBucs. We are also now soliciting questions each week on our Instagram page; look for that story on Wednesdays. As always, if you want to get a longer question into the mailbag and would prefer to email your question, you can do so to tbbsocial@buccaneers.nfl.com.
Are we keeping Matt Gay around? Please do, I just got a jersey.
The kicker-jersey purchase is a bold one, given the Bucs' issues at the position in the last decade. But I think you're going to be fine, Bob.
In fact, I don't think you would even be asking this question if we rewound to about mid-December. With three weeks left in the season, the Bucs' rookie kicker had made 24 of his 27 field goal attempts. His 88.9% success rate at the time ranked sixth in the NFL and gave him a shot at the Bucs' single-season record in that category (Connor Barth, 92.9%, 2011) with a hot finish.
Of course, Gay didn't have a hot finish. Rather, he slumped a bit at the end, missing five of his last eight tries, including all three in the season finale against Atlanta. It's true and fair to point out that three of those eight were from 50 yards and beyond and another was from 49 yards, but the Buccaneers believe that Gay can be a consistent kicker from that range. In fact, he was four of five from beyond 50 prior to the last three weeks.
Other than that, Gay's only real glitch as a rookie came in Week Three, when he made attempts from 47, 27, 52 and 23 against the Giants before sending a potential game-winner wide right from 34 yards away. The Bucs lost that contest, 32-31. Gay then made 17 of his next 18 field goal tries. And while he did miss five of 48 extra point tries, that's less of a sin in today's NFL, in which such attempts are basically 33-yard field goals. In addition, all five of those misses came in just two games.
Head Coach Bruce Arians believes that Gay's struggles are confined mostly to when he's facing the uprights in the south end zone at Raymond James Stadium, citing "crazy wind" in that area and subsequent confidence issues on those kicks. The sample size is too small to really know for sure, but it's true that four of the five misses Gay had in his home stadium were in that direction, and the one going the other way was blocked. (Three were on the road.)
Arians plans to have Gay work on those goal posts quite a bit in the 2020 offseason, but he doesn't seem to think that the team has a problem at the position overall. Gay might have some competition in camp next summer, but he had that last year with Cairo Santos and it was no issue.
"I don't think we need to address it," said Arians of the kicker 'situation,' "but we need to have competition like we always do with every position."
So I think you're safe, Bob. The Buccaneers used a fifth-round pick on Gay last spring with the idea that he could stabilize a position that had been a creaky revolving door for years. He seemed to do that for most of the season before things got a little wobbly at the end. Years from now, I think we'll be able to look back at those three weeks as a minor glitch. Gay is talented, has a strong leg and seems to have the necessary mental makeup to handle the pressure and not let one rough stretch become a longer-lasting problem.
Will the Bucs draft a running back?
- @buffalo_vs_everybody, via Instagram
I could see that happening, particularly in the mid-round range.
I am of the mind that the Bucs have the best chance at getting top value with the 14th pick in the first round by focusing on the trenches, and my guess is they will do just that. This year's offensive tackle crop appears to be deep enough to push a top-notch prospect down to that part of the round. Conversely, if the Buccaneers have trouble re-signing several of their front-seven players who are headed towards free agency, then outside linebacker or interior defensive line could become a more significant priority. I think both of those issues would take first-round precedence over a running back.
That said, it's fair to say that Winston or whoever is directing the Buccaneers' already-prolific offense in 2020 would benefit from a more robust and consistent rushing attack. Tampa Bay ranked third in yards and points scored in 2019 but had just the 24th-ranked rushing attack and was 28th in yards per carry at 3.72. That last number in particular needs to improve.
In addition, Peyton Barber is a pending unrestricted free agent. Though he ceded the starting job in the backfield to Ronald Jones about halfway through the season, Barber still ended up with nearly as many carries as his slightly younger backfield mate (154 to 172). Bruce Arians has spoken highly of Barber since he arrived as the head coach a year ago and obviously still values his contributions but it's safe to say there are some more pressing priorities on the Bucs' long list of potential free agents.
After cracking 1,000 yards from scrimmage, averaging 4.2 yards per carry and 10.0 yards per catch and finishing the 2019 season with his first 100-yard rushing game, Jones looks like a good bet to have a prominent role in the Bucs' backfield next season. Maybe he can be a bell cow back and take his game to another level. But I still think the team will bring in at least one more option in the backfield, and the middle rounds of the draft seem like a good place to find that.
Arians' best running back in Arizona was David Johnson, whom he found in the third round in 2015. In fact, the third round has been fruitful for running back-hunting teams in recent years. In just the last five years, all of these backs have been picked in the third round: Johnson, Devin Singletary, Alvin Kamara, Kareem Hunt, James Conner, Kenyan Drake, Tevin Coleman and Duke Johnson. Those aren't the only third-round backs in the last five years of course – D'Onta Foreman, anyone? – so just targeting a runner in that round doesn't mean you're definitely going to get a good one. But that list still suggests that it's a good strategy to wait on the position and address other needs in the first round. There are exceptions, of course, like Saquon Barkley and Ezekiel Elliott, but those types of elite all-around backs are usually going in the top five these days.
Do we know an announcement date or estimated date on the decision on the QB position and Winston?
We do not. I don't think the Buccaneers' brass is any great hurry to reveal its plans regarding that topic. Arians basically said as much at his final press conference of 2019.
"I would think in a few weeks, yeah," said Arians, when asked how long the Bucs would take to come to a conclusion after thoroughly evaluating all the evidence. "We'll have a decision on which way we want to head. Will we let it out? Probably not because you lose your leverage on that one too. Stay tuned."
That was on December 30. It's been a bit over two weeks since then, so it's possible that Arians and company have already decided what they want to do, or are closing in on that decision. That's not the same thing as approaching an announcement, however. I'm guessing Arians and Jason Licht and company would like to work on this behind the scenes as much as possible.
There aren't any real deadlines to meet for a while. If the Buccaneers choose to use a franchise or transition tag on Winston, the first date they can do so is February 25th, and the last day they can do so is March 10, the latter of which is just eight days before the start of free agency. And if Tampa Bay intends to let Winston hit free agency without any sort of tag or new deal, they don't really have to make any announcement at all. Winston would just become a free agent. Practically speaking, though, March 10 will be a date that supplies a lot of context. If the Buccaneers have applied a tag by then, it will be clear they're hoping to have Winston back in 2021. If they haven't, and the two sides have also not agreed on any deal by then, either negotiations will start heating up or the Bucs will let Winston hit the market.
Of course, if the two sides do agree on a new deal you will get an announcement and probably a press conference. But I wouldn't expect that to happen any time soon. This is a very complicated situation and if the final solution is a new long-term deal it's probably going to come down to the wire, which is either March 10 or March 18.
When will they start signing our free agents?
I'm going to repeat my guesstimate from the question above: Not terribly soon.
The only signings that teams generally do in the month of January are reserve/futures, like the Bucs did with eight players last week. The most common transactions in the early and middle parts of February are not signings but releases – cap casualties, often, like Doug Martin in 2018. When it comes to re-signing a team's own pending free agents, there might be a lot of groundwork being laid in February but those deals don't usually come until the early part of March, not long before free agency is scheduled to begin.
In fact, when Tampa Bay and tackle Donovan Smith agreed on a new three-year deal last year on March 5, more than a week before the start of free agency, that was earlier than usual. The year before, with free agency starting on March 16, the Bucs got new deals done with quarterback Ryan Fitzpatrick on March 9, with tight end Cam Brate on March 13 and with safety Keith Tandy on March 15. Sometimes those new deals for returning players even come down right before or shortly after free agency technically begins. That was the case in 2018 with cornerback Brent Grimes, for example.
I went through the transaction logs for the last decade and it's clear: Re-signings usually don't get done until March. But don't worry, March comes around pretty quickly.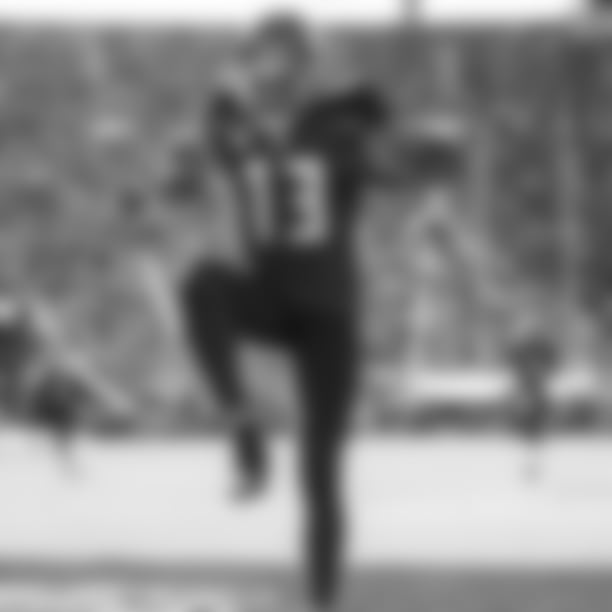 How do the Bucs spend the offseason?
Depends if you're talking about players or coaches.
For the players, the first couple months of the offseason are earmarked for rest, rejuvenation and some much-needed downtime. They don't make many appearances at team headquarters during that time in less they have lingering injuries from the previous season for which they are getting treatment.
Coaches use the early part of the offseason to evaluate every player on the roster and their own processes from the past season. This is necessary in order to devise a strategy for the upcoming free agency period and for the draft. They also lay out a detailed calendar for the upcoming year, including the offseason, training camp and the regular season.
Jason Licht and the scouting departments drill down on the draft, of course. That's something that traveling scouts have been working on since not long after last year's draft, but now it becomes more of a collaborative process, with meetings at team headquarters and trips to college all-star games, the Combine and then the various Pro Days. Licht and his top aides also must prepare themselves for free agency, which as noted above starts on March 18.
Teams generally begin their voluntary offseason program with the players in April, with the allowed starting date depending upon whether or not a team has a new coaching staff. This year's draft will be conducted April 23-25, after which the Bucs will hold a rookie camp and a series of OTAs in May. The final offseason mini-camp, which is mandatory, generally falls within the first two weeks of June, after which coaches and players get one more extended break before training camp. And then it all starts up again.